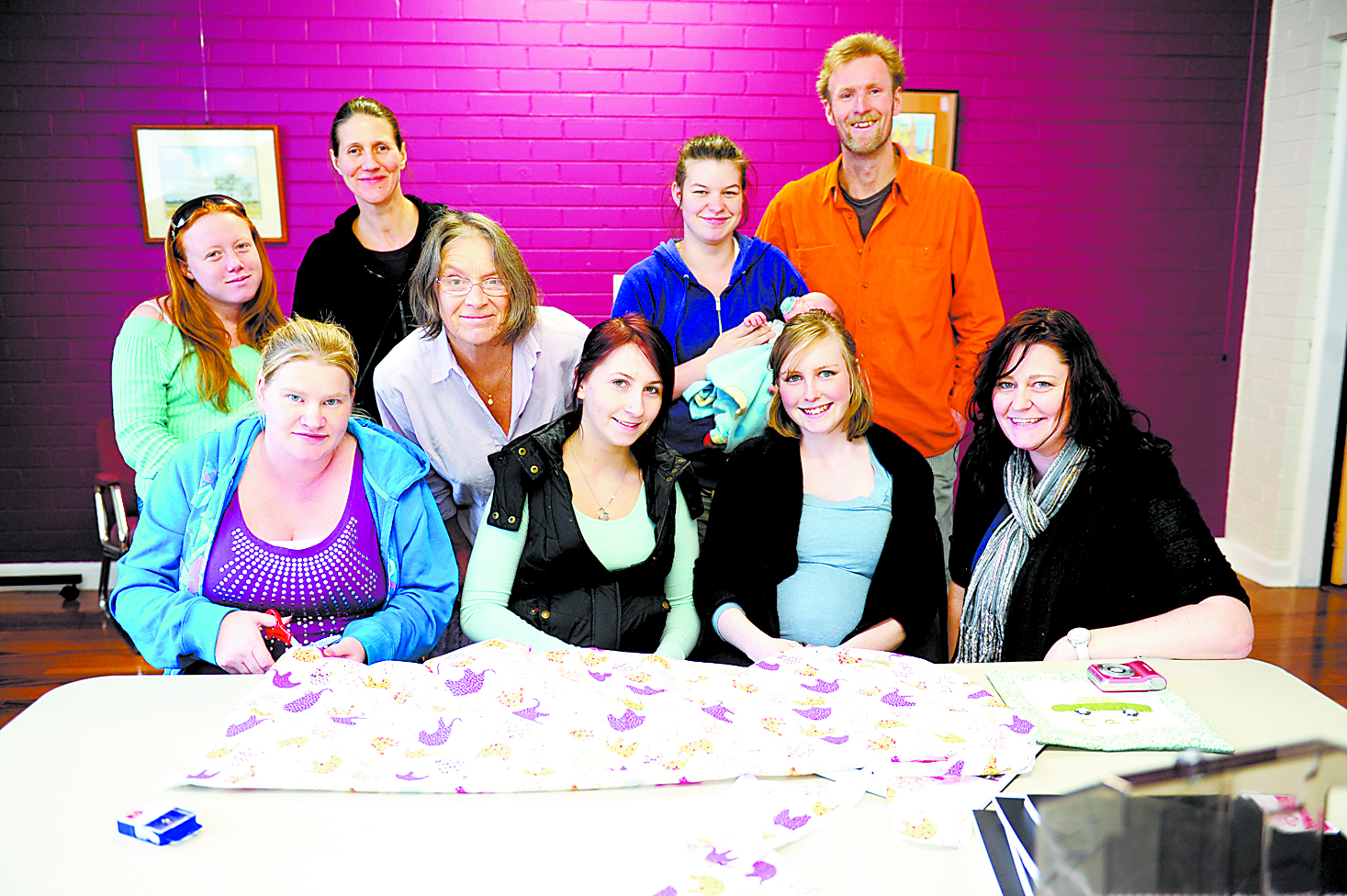 BEING young, pregnant and often, lonely, there is not much for a mum-to-be aged under 25 years to do in the Latrobe Valley.
To fill this need, while helping build skills, combat isolation and celebrate their pregnancies, Melbourne-based Polyglot Theatre has introduced a weekly workshop called "Expecting Something", where participants come together to create art and interact with each other.
"This is the only project of this sort in the region and even the country, which provides free transport and childcare for pregnant women under 25, for them to be with their peers," facilitator and project coordinator Lis Blake said.
"It is led by the women, who tell us what they want to create; at the moment they are making cot quilts.
"They have also done photography, made dioramas, done creative writing projects and made beautiful stuff for their babies and themselves."
The sessions, which have been run out of the St Luke's Uniting Church Hall in Morwell on Thursday afternoons since June, have attracted around 17 women from all over the Latrobe Valley.
"We've had the girls say to us Thursdays are their days to celebrate their pregnancies; these are women from all walks of life with various challenges," Ms Blake said.
"This is a place where they can get emotional support.
"Importantly, this is about giving them skills and confidence, and a creative outlet for them to build self-esteem and develop their ability to learn."
Polyglot Theatre had been working together with other local service providers to reach out to the women.
It has plans to expand the program to other towns in the Latrobe Valley, due in part to the high rates of pregnancy among young women as well as the socio-economic conditions.
Expecting Something mentor Claire Van Der Velden said as a mother of two herself, she knew activities for pregnant young women were lacking in the Valley.
"It is important for young mums not to feel singled out; this (program) gives them the chance to do what they wouldn't get to do normally," Ms Van Der Velden said.
"There are mum groups out there, but nothing like this."
Since the group began, Ms Van Der Velden said she had seen the participants become more confident in their interactions.
"They look happier, have made friends and enjoy their sessions and it shows."
Participant Dee Fear said the weekly meeting was a place where they could "chat not just about being pregnant, but about life".
"It's helped me develop life skills like cooking, quilt-making and being creative," Ms Fear said.
For more information on Expecting Something or to join the group, visit www.facebook.com/ExpectingSomething