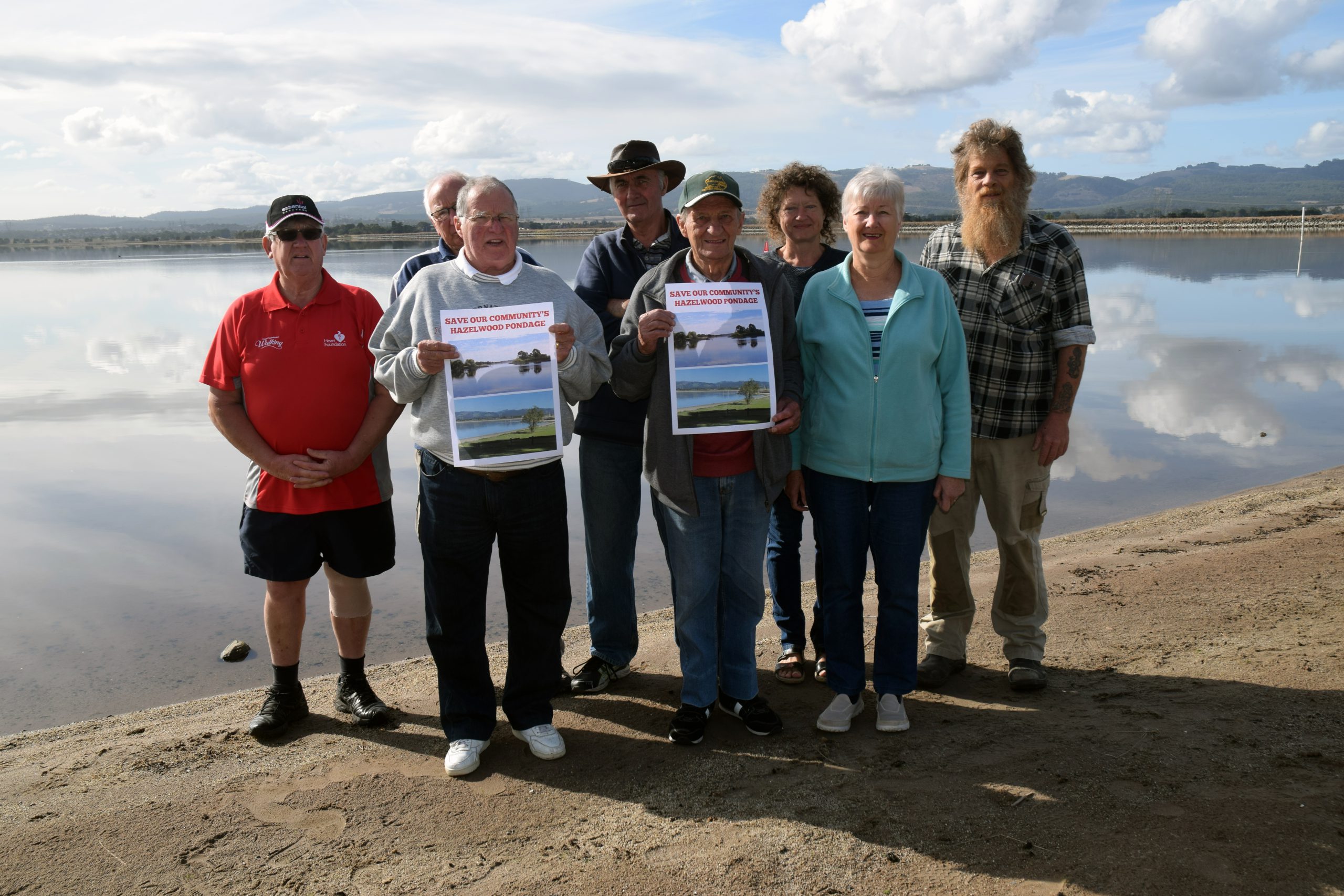 Michelle Slater
ENGIE has confirmed it has provided Latrobe City Council with a final engineering report into the condition of the Hazelwood Pondage, amid community calls to have the report made public.
Member for Morwell Russell Northe and a delegation of pondage stakeholder groups met with Latrobe councillors and officers last week to discuss the pondage closure.
"This report has not yet been released to the public and stakeholders are still disappointed it's not publicly released, and they are asking why it hasn't been released to the public," Mr Northe said.
ENGIE commissioned the report after it closed the pondage to the public last year. The company began reducing water levels when it was revealed there were structural problems with the dam wall.
The company made the executive summary of the technical assessment available on its website last November, however, Mr Northe said he wanted to see a full and final copy for independent analysis.
"The stakeholder delegation that met with council were advised that council was in receipt of the full report, but it was confidential and therefore, not able to be discussed at the meeting," Mr Northe said.
Latrobe City Council has publicly supported the push to reopen the pondage as a communal asset and sent a letter to Premier Daniel Andrews in January to explore long-term solutions for the pondage.
Hazelwood Pondage Action Group acting chairperson Paul Vanderzalm said he thought it was "pretty poor" the report was given to council in confidence, and echoed calls for it to be made public.
"We want it to be examined by an independent engineer. What it would take for the pondage to be brought up-to-scratch and how much would it take to keep the water in there," Mr Vanderzalm said.
An ENGIE spokeswoman said the final report was provided to Latrobe City Council executive officers and councillors due to council's role as waterway manager of the pondage.
She said the report confirmed the pondage walls had deteriorated significantly with age since being built in the 1960s, and no longer complied with Australian National Committee for Large Dams regulations.
"The report highlighted that a further drop in the water level by an additional 1.7 metres was required to significantly reduce pressure on the dam walls," the spokeswoman said.
"The water level is being reduced within ENGIE Hazelwood's Environment Protection Authority operational licence and has dropped almost two metres with the target level to reduce pressure on the dam walls at 2.7 metres."
She said ENGIE Hazelwood would continue to engage with Latrobe City Council and user groups including the Latrobe Valley Yacht Club.
A Latrobe City Council spokesperson said "Latrobe City Council has nothing to report at this stage. Should anything further develop we will make comment".