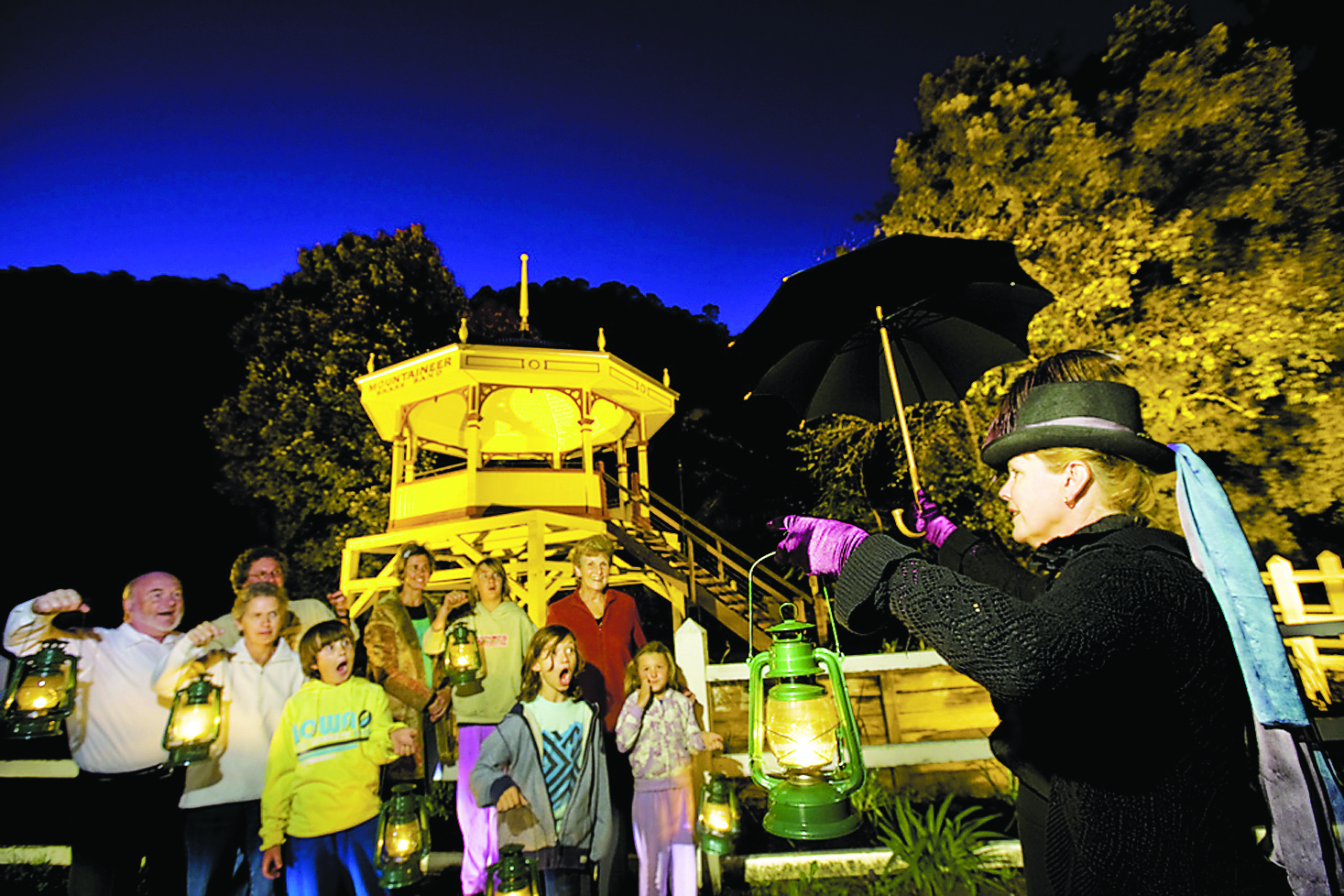 THE famed Ghost Tours in Walhalla have received recognition at a state level after being nominated as finalist for the 2012 Keep Australian Beautiful Victoria awards.
After a day-light tour of the town, Walhalla Heritage and Development League vice president Brian Brewer said judges were in awe of the township's adaptation from a mining town to a tourism town.
"I always say that Walhalla started as a gold mine town, then the mine closed, then we became a timber town but the mill closed and now we are a tourist town," Mr Brewer said.
"Every town needs a reason to exist, whether it be the open cut at Morwell or some (other attraction); tourism is what Walhalla survives on."
This year marks the first time Walhalla has applied, joining 163 initiatives from 53 entrants from municipalities, local community groups, schools and individuals, which Mr Brewer was adamant "we're in with a shot".
With its fascinating rich and mysterious history, WHDL has run weekly night tours for the past 10 years, exposing its history to more than 1200 visitors every year.
Mr Brewer said the "glorious weather" was also a contributing factor persuading the judges of Walhalla's highlights and despite not attending a spooky evening Ghost Tour, recognised the benefits of the tour for the town.
"All the benefits of tourism in the town stay in the town," he said.
"Our group is unique in Victoria in that we are completely volunteer and yet we don't rely on hand-outs or funding from shires.
"We try and be resourceful. We own all the buildings and employ volunteers to work in them."
This year marks the 30th anniversary of the Tidy Towns Awards in Victoria which in 2007 saw Moe take out Victoria's Tidy Town Award.
"It is the first time we have applied so first time lucky we hope," Mr Brewer said.
"I've seen the list of finalists and I think we have a fair show."
Walhalla's weekly Ghost Tour was nominated as a finalist due to its demonstration of new ways to enhance the community.
This year's Tidy Towns Sustainable Communities categories focus on community action, cultural heritage, protection of the environment, community-government partnerships, water efficiency, energy efficiency, active schools, young leaders and community leadership.
Mornington will host the 2012 KABV awards which will be announced on Saturday, 22 September.