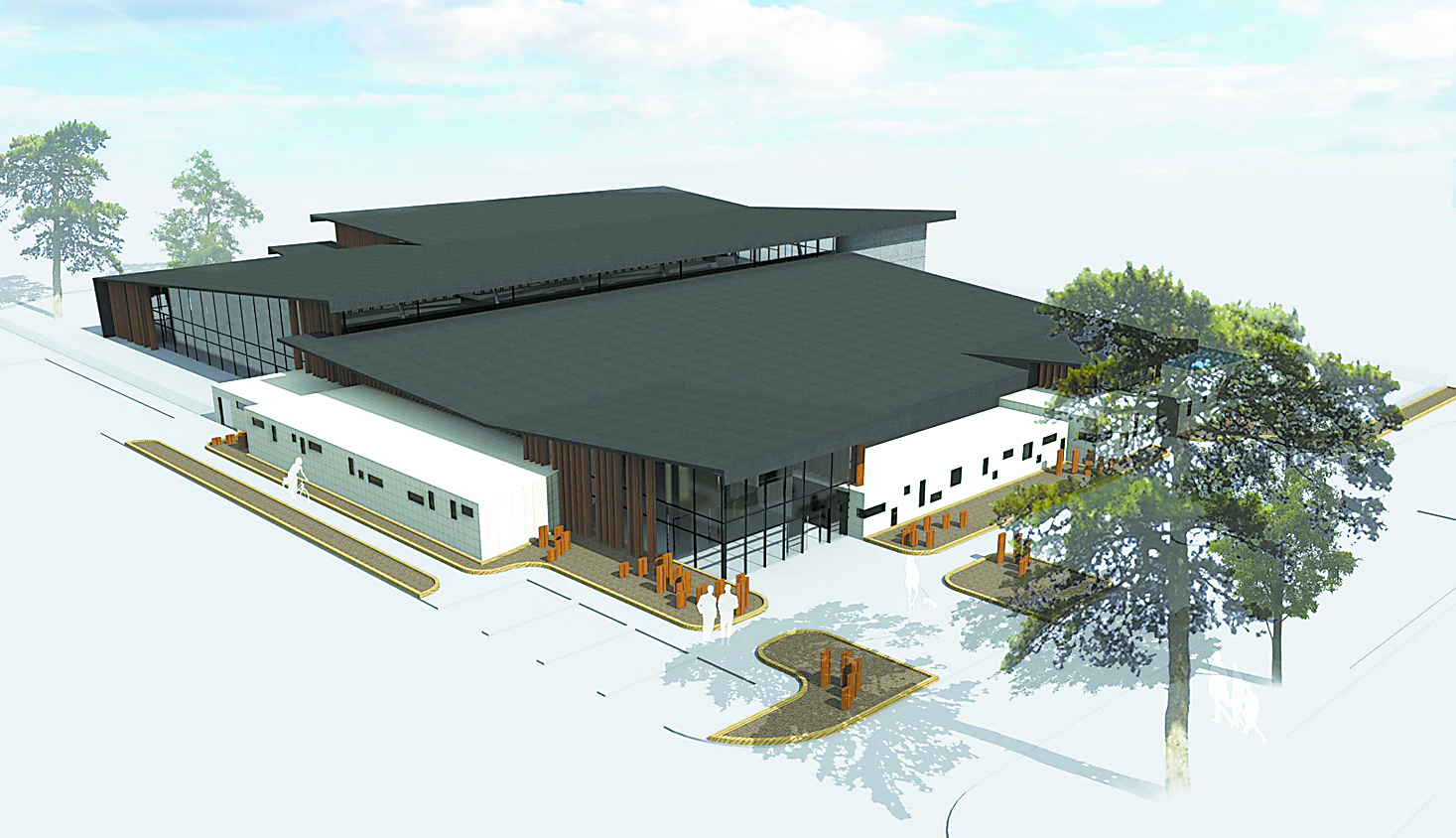 TRARALGON is set to host to the biggest indoor pool in eastern Victoria after Latrobe City Council supported the concept design for the $30 million facility on Monday night.
The Gippsland Regional Aquatic Centre will be the largest single capital works project council has embarked on and will include an indoor 50 metre pool, an outdoor 25m pool, children's play area and heated program pool on the site of the current Traralgon Outdoor Pool at Hubert Osborne Park.
Latrobe City Council general manager recreation, culture and community infrastructure Grantley Switzer said the end design was "aspirational".
"We looked at models in the working party to try to do things cheaply, but ultimately the working party said 'if we are going to do it, lets do it properly'," Mr Switzer said.
Latrobe City Council's 10-year financial plan has allocated $12 million towards the aquatic facility which is also reliant on $18 million of external funding.
Mr Switzer said he was confident the Gippsland facility would attract state and federal government support.
"The main attractor for this is that it is a Gippsland facility," he said.
"We are seeing more and more the Federal Government looking for projects with regional benefit. This will be great for Traralgon, great for Latrobe City and great for Gippsland."
A working party formed in July last year, included the Traralgon Swimming Club, Traralgon and District Community Development Association, Save Hubert Osborne Park Group, Traralgon Croquet Club and council representatives who contributed to the end design.
Despite assuring the facility would be a "state of the art facility" and a Gippsland attraction, Latrobe City Mayor Ed Vermeulen tempered excitement and said the facility would take time to secure funding and be constructed.
"It is great that we've been able to reach this stage of the project, however, funding for the project needs to be balanced with respect to the overall council budget and the needs of the community," Cr Vermeulen said.
"We have three major multi-million dollar projects in the pipeline, plus a $7 million bill due next June. We need to be prudent how we approach this financially and I don't want to get people's expectations up, but it will be dealt with.
"We are not interested in short term appeasements for the sake of popularity."
The Traralgon Outdoor Pool will continue to operate as normal until funding is secured, which would then require it to close for one season while construction takes place.