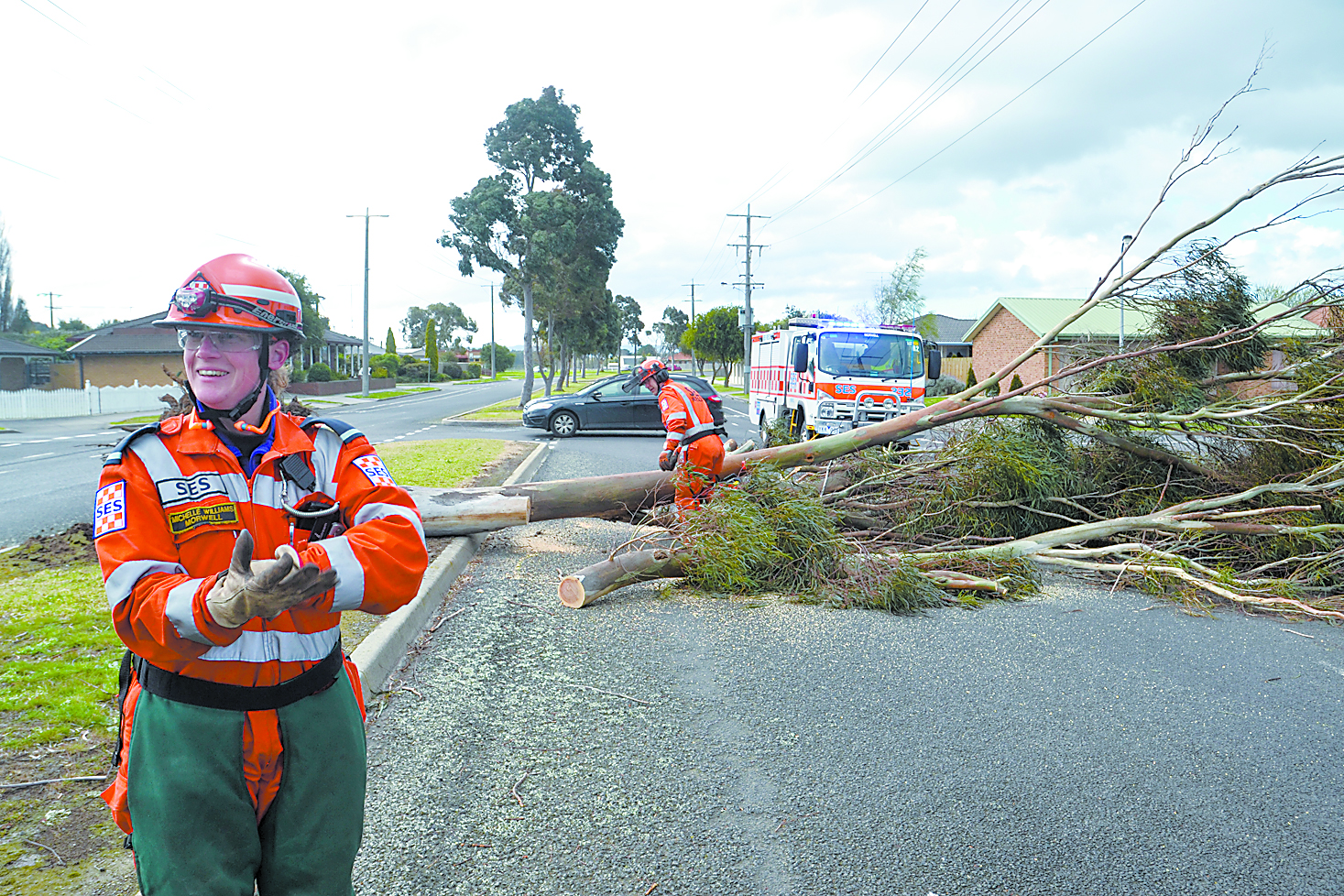 HIGH speed winds caused a tree to fall on Bridle Road, Morwell, on Friday afternoon blocking the road for about half an hour.
Morwell State Emergency Services has been kept busy with the severe weather lashing the region.
Morwell SES member Michelle Williams said there were "more trees than we ever want to see" on the roads.
"It's very windy. A trampoline flew a few houses over in Morwell," Ms Williams said.
"One house in Shelby Crescent lost about a third of its roof."
Latrobe Valley's SES crews were encumbered with a number of houses suffering from roof, solar panel, and tile damage last week.
According to the Bureau of Meteorology, wind gusts of up to 100 kilometres per hour were recorded about 10pm Thursday, after which maximum wind speeds gradually declined over the next three days.
A maximum of 83km/h was recorded in the Valley on Friday at 2.56pm, a maximum of 63km/h on Saturday 4.26pm, before a peak of a 50km/h yesterday at 1.15pm.
An SES spokesperson said crews were working across the state until late Saturday, by which time the backlog of calls for assistance had been cleared.
More than 800 Victorian volunteers were utilised in the four-day round-the-clock operation, with the SES responding to about 3000 jobs; 10 per cent of the total calls for assistance recorded in 2011.