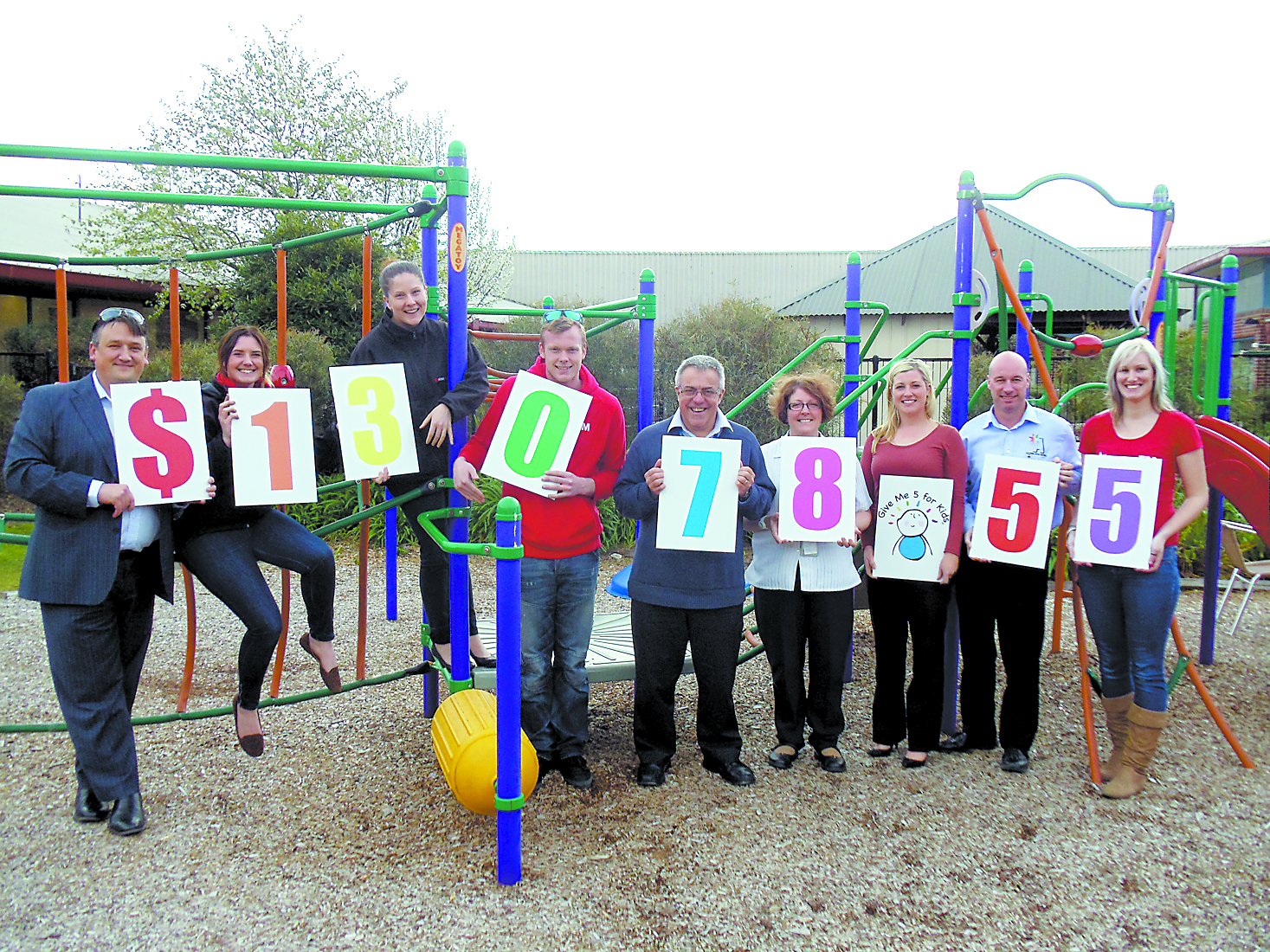 A HAND-held blood analysis tool to be used in the treatment of babies and children will be purchased following a month-long fundraising campaign in support of Latrobe Regional Hospital by a local radio station.
The Star FM Give Me 5 for Kids campaign, held during June included a record sale, tin rattle, PJ day, raffle, Traralgon Harriers fun run, wheelbarrow walks, car washes, McDonald's and KFC lunches, and a telethon, raising $13,078 for LRH's Tarra (paediatric) ward.
The i-STAT blood analyser can be used at the patient's bedside and provides laboratory-quality results within minutes.
It also has the advantage of needing just a few drops of blood to perform a range of tests that would normally require a much larger blood specimen.
LRH chief medical officer and senior paediatrician Simon Fraser said the device would provide obvious benefits in the care of babies and children.
"For example, when caring for premature babies we often need to perform a range of blood tests and to carry out those tests we might need a few teaspoons of blood in any given week, but those babies might only have 10 or 15 tablespoons of blood in total," Dr Fraser said.
"With this device, we can perform the same range of tests with just a few drops of blood and we can get the results within a few minutes."
The i-STAT will be used specifically for paediatrics.