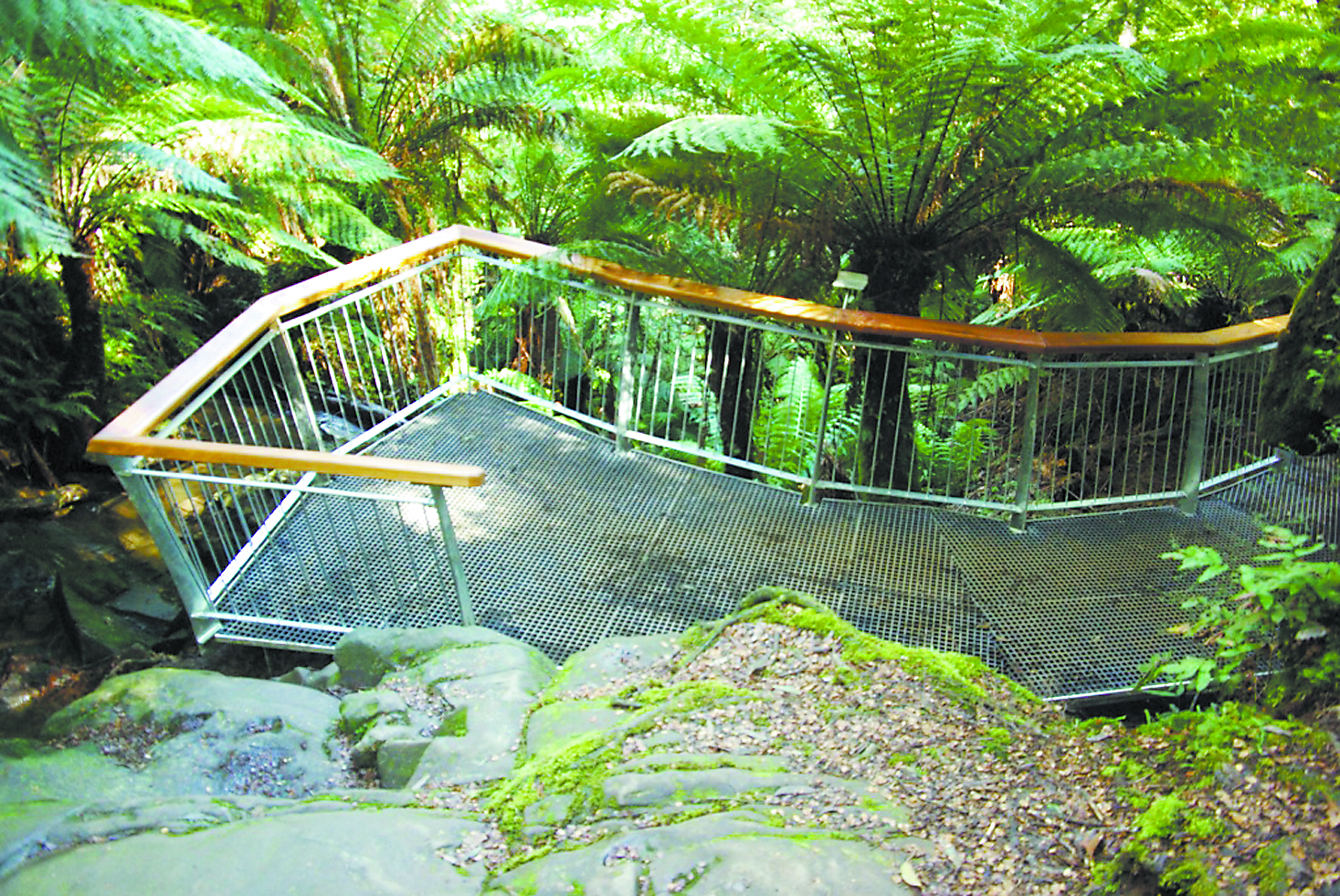 NEW tourism assets at two of West Gippsland's popular parks – Tarra Bulga and Morwell National Parks – have been opened.
Following on from the major redevelopment of the Tarra Valley Day Visitor Site in 2011, two new viewing platforms have just been completed at Tarra Bulga National Park.
Corrigans Suspension Bridge is now accompanied by a new lookout platform, which provides views of the elongated bridge, Mountain Ash forests and cool temperate rainforest of the Strzelecki Ranges.
Parks Victoria Ranger in Charge Andy Gillham said the lookout had been made accessible for visitors of all abilities.
"A new viewing platform is also complete that will enable visitors to safely access and view the beautiful Cyathea Falls, which is located in the southern area of the park", Mr Gillham said.
The $186,000 project to construct these two viewing platforms at Tarra Bulga National Park was made possible due to a combination of funding including the Victorian Bushfire Recovery fund.
The completion of these two viewing platforms finalises the overall $722,000 investment by the state and federal governments Bushfire Recovery fund, in enhancing visitor facilities and amenities within the Tarra Bulga National Park.
"Additionally, visitors to the Morwell National Park will also be pleased to see that a new toilet amenity has been constructed in the Fosters Gully area of the park," Mr Gillham said.
Locals and visitors have been encouraged to explore the two West Gippsland parks, which have recently been joined by the newly constructed 80 kilometre Grand Strzelecki Track.
"There is certainly plenty for people to do and see in the area, and despite the cooler temperatures, winter is a perfect time to explore the beauty of the cool temperate rainforest within these parks," Mr Gillham said.