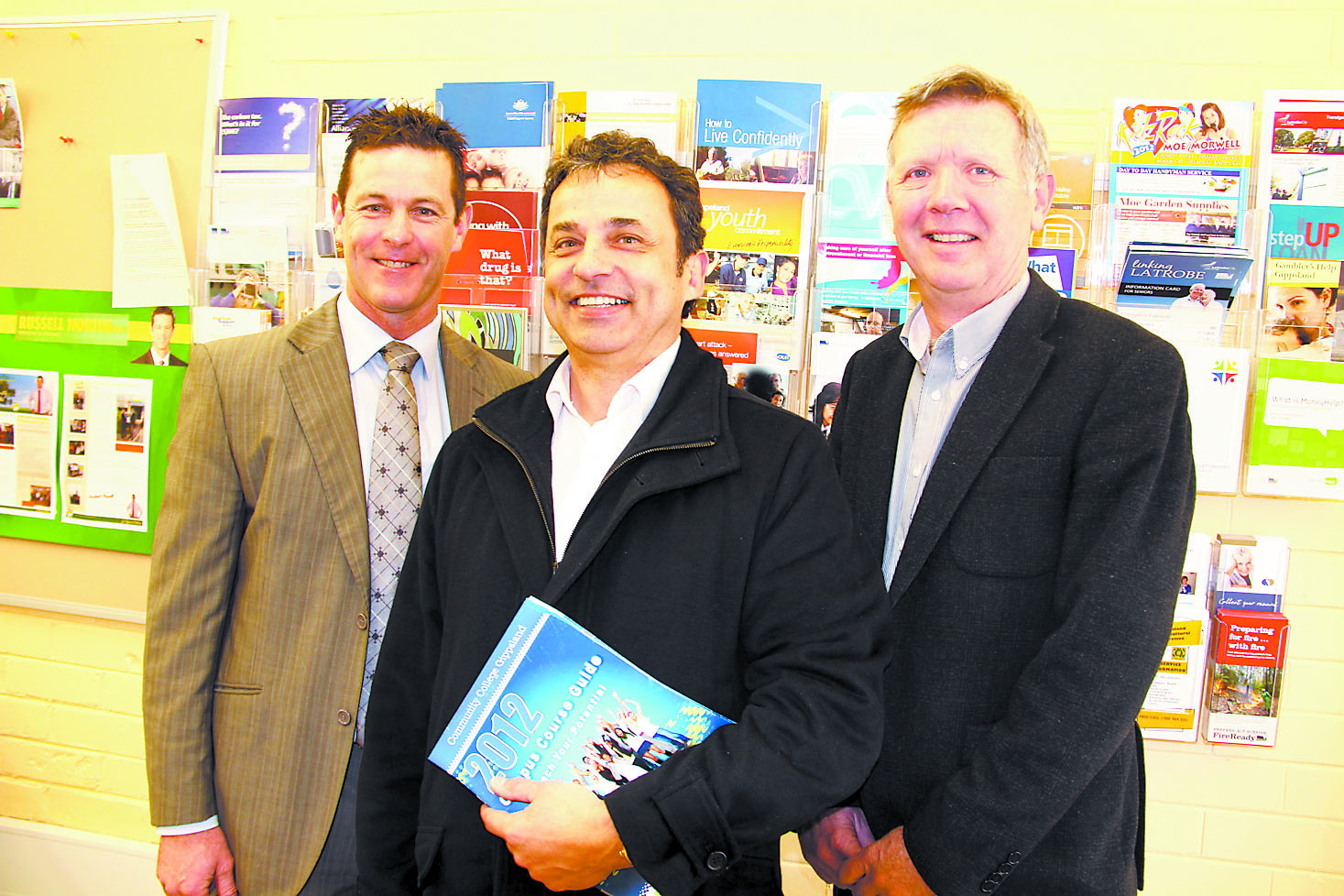 LOCAL employers have an opportunity to build the foundation skills of their workers and improve productivity with a new free training program being offered across Gippsland.
Community College Gippsland has launched the new Foundation Skills for Gippsland program which has been boosted by a $50,000 funding grant from the State Government's Adult, Community and Further Education Board Capacity and Innovation Fund.
CCG deputy chief executive Jeff Tellefson said Australian Bureau of Statistics figures showed more than four million employed people (40 per cent of the total workforce) did not have sufficiently high literacy skills to meet the complex demands of everyday life and work.
"Foundation Skills for Gippsland targets local businesses with staff who may have been with them for some time but are unable to progress to higher level duties or positions because of their English language, writing or numeracy skills," Mr Tellefson said.
"The program works with each business to identify training that will suit their specific staff needs and tailor it to be delivered flexibly either in the workplace or on campus.
"Accredited Foundation Skills training is free to staff and businesses who apply to the program."
Mr Tellefson said gaining a higher level of English language and numeracy skills can also open the door for people to meet the requirements for certificate or diploma study in the future.
State Member for Morwell and Parliamentary Secretary for Small Business, Russell Northe, said the project was a great way to engage businesses in Gippsland whose workforces require improved foundation skills.
"As a knowledge-driven economy, Victoria will increasingly need a workforce with higher levels of qualifications and skills. Through the ACFE Board Capacity and Innovation Fund, Learn Local organisations like Community College Gippsland are further enhanced to supply this education and training," Mr Northe said.
CCG's Alex Todorovski has been appointed to coordinate the program across Gippsland and will work closely with Skilling the Valley industry link officers to engage with local businesses.
Mr Todorovski said he would be contacting a number of businesses and industry groups in the next few months to introduce the Foundation Skills for Gippsland program.
"We also encourage businesses to contact us direct if they wish to access the program," he said.
"It is open to any business in Gippsland wishing to improve the foundation skills of their staff in Latrobe City, Baw Baw, South Gippsland, Bass Coast, Wellington, and East Gippsland shires."
For more information phone Alex Todorovski at Community College Gippsland on 5622 6000 or visit www.ccg.asn.au