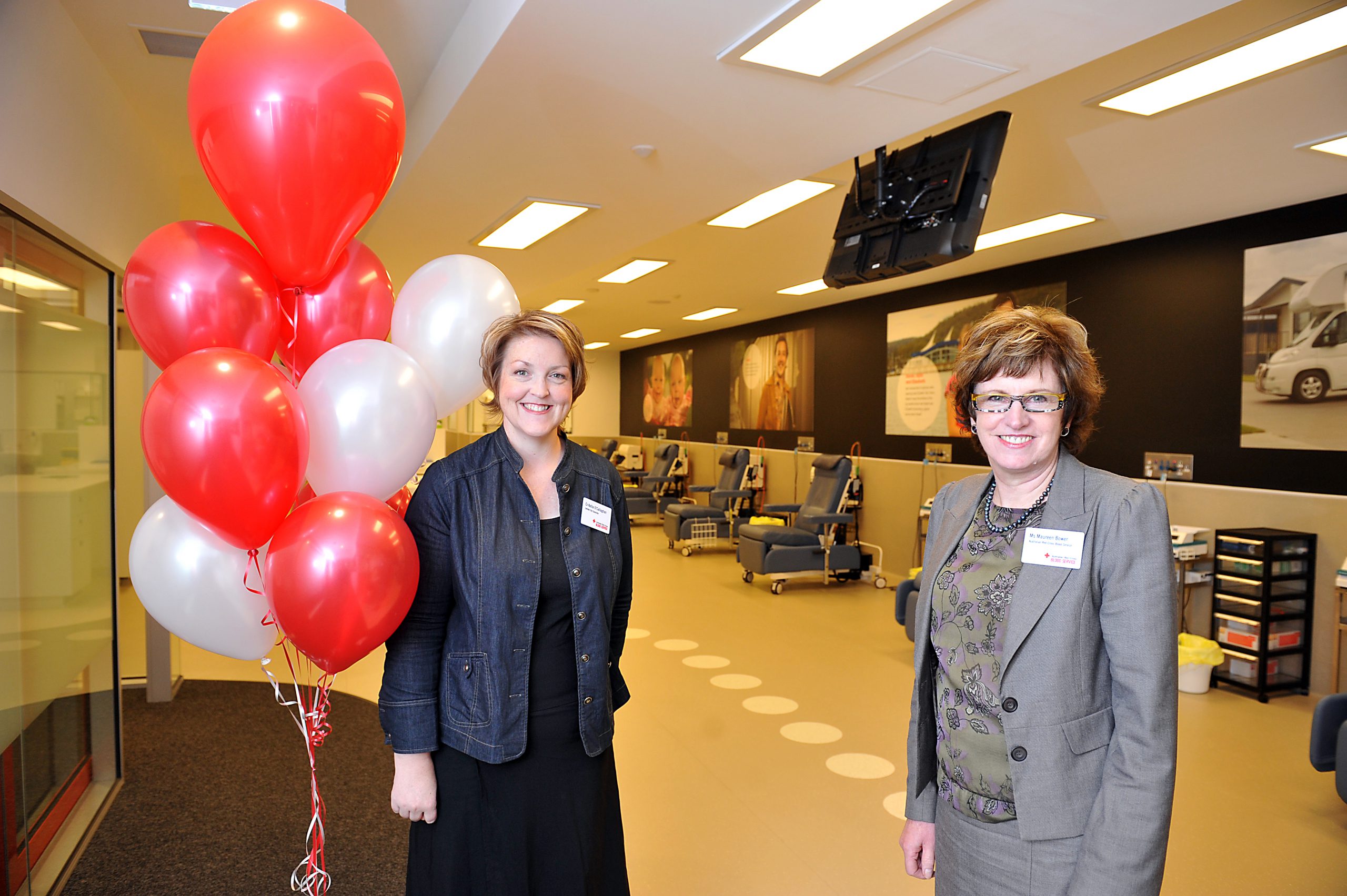 A meeting at an unlikely venue – the blood donation couch – has led to a friendly rivalry between two Latrobe Valley men.
Moe's Barry Beswick and Traralgon's Stephen Anderson met about four years ago while they were giving blood at the previous Traralgon Blood Donor Centre.
Mr Beswick, aged 68 years, has donated 375 units of blood, while 52 year-old Mr Andersen has donated 350 units.
The camaraderie between the men and the nurses at the Traralgon Blood Donor Centre contibuted to their regular blood-donation sessions.
"(Stephen) has no hope of catching up with me," Mr Beswick joked.
Despite their jesting, both men were serious in encouraging more people to give blood.
Speaking at the official opening of the new centre at 20 Seymour Street, Mr Beswick said the centrally-located $1 million centre was a comfortable new facility.
The new centre is more than double the size of the old donor centre in the consulting rooms at Latrobe Regional Hospital.
The new venue has four more new couches, two new interview rooms, and has platelet collection facilities.
A target of an additional 1300 new donors in the area has been set, and acting executive director of donor services Maureen Bower said this would hopefully bring the pool of regular local donors to about 4000.
"We've also extended our opening hours; the timing is wonderful because the need for blood doesn't take a holiday," Ms Bower said.
At the launch, attendees heard the story of a Labertouche resident, Trish Hammond, whose life was saved by anonymous blood donors after she suffered a post-partum haemorrhage five months ago, requiring 10 units of blood.
Local police member and regular blood donor Acting Sergeant Andy Milbourne also addressed the crowd and talked about his own experience in attending incidents where people required blood transfusions to stay alive.