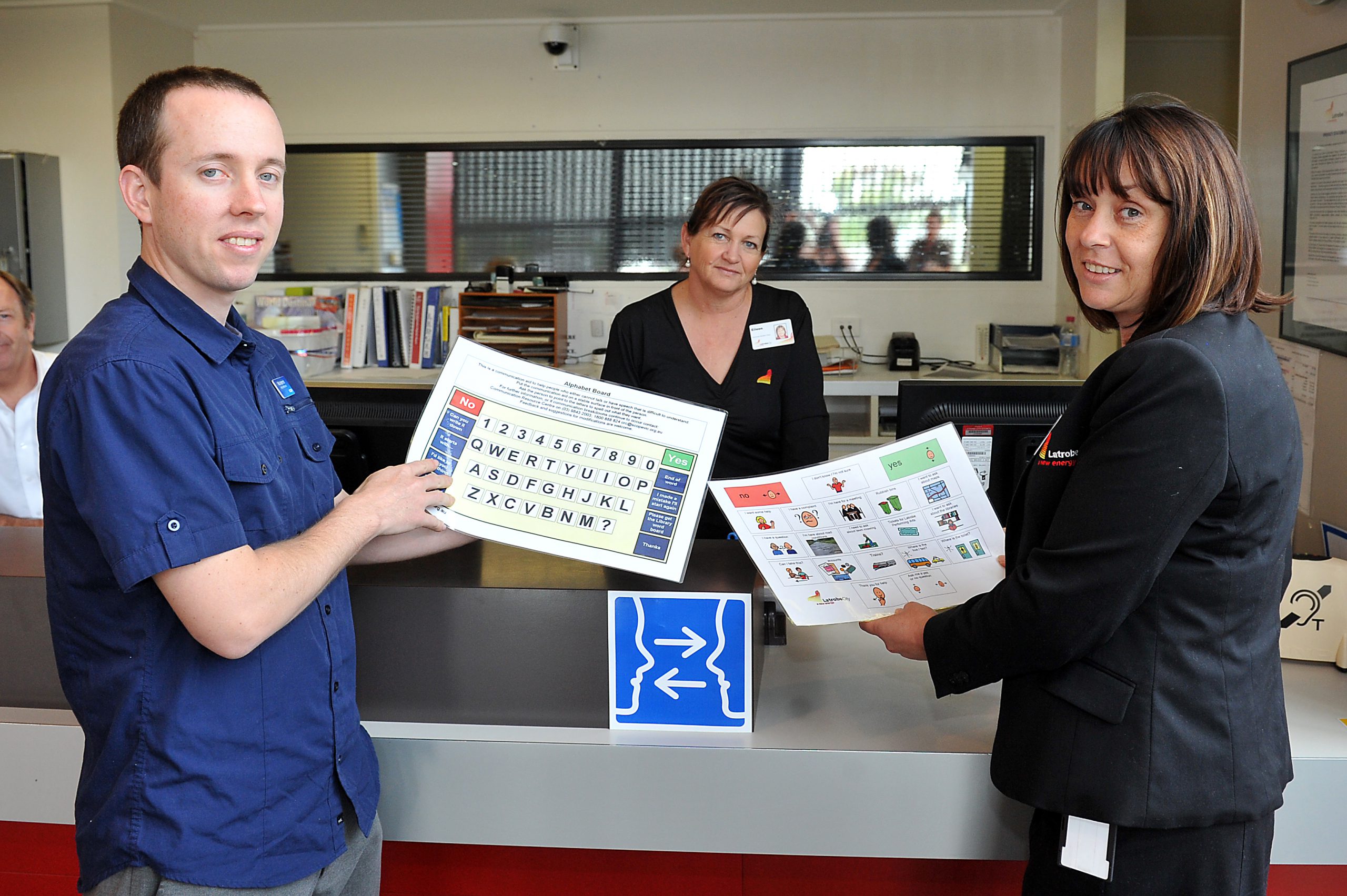 Latrobe Valley residents with speech impairments can now visit Latrobe City Council offices and know they will be understood after five sites were accredited by a disability service provider on Monday.
The Scope-endorsed communication access symbol will be displayed at Latrobe City's Moe and Churchill service centres, its Morwell headquarters, Traralgon site and the Morwell library.
Each will have communication boards to allow people with little to no speech capacity the ability to convey what services they require. Latrobe City chief executive Paul Buckley said Latrobe City was the first local government to prove it had the awareness and the resources to help those with little to no speech and receive the symbol, which was designed and developed by a team of Victorians led by Scope and launched last year.
Council engaged in a six-month process to receive the accreditation and training before each centre was secretly assessed and found to meet all criteria.
Scope speech pathologist Nick Hannah said the symbol lets people with speech impairment know the centres were communication friendly and was similar to symbols which indicate wheelchair access.
"They can use the communication board, which is a double sided sheet with photos, pictures, symbols and words and point to explain the reason they visited," Mr Hannah said.
"One in 500 people have complex communication needs and 1.1 million Australians have communication difficulties."