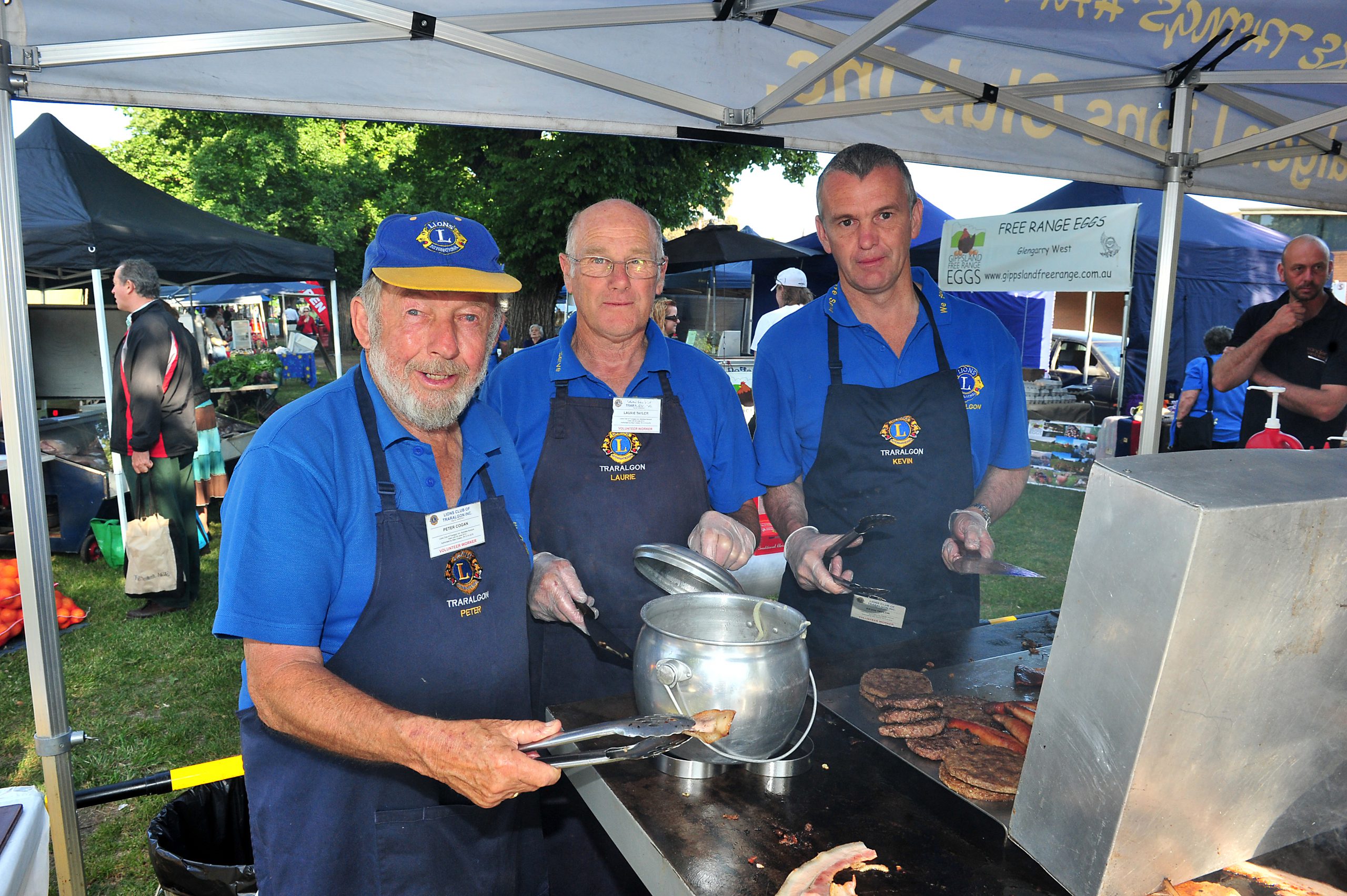 FESTIVE season produce will be on offer just days before Santa visits at the final Traralgon Farmers Market next weekend.
Farmers Market administrator Geoff Neal predicted an abundance of local fruits and vegetables after farmers reported a good harvest.
"We believe that all those wonderful things you want for Christmas will be available like cherries, strawberries, vegetables, venison and fresh meat," Mr Neal said.
"If people want to stock up for their Christmas feast it is a great opportunity to make sure Christmas dinner is fresh because our produce hasn't travelled 1000 kilometres to get here.
"It has been one of the best seasons and reasonably growing so we expect the produce will be fresh, good quality and walk away from the stores."
With the majority of the 44 vendors from the region, Mr Neal said shopping at the market and supporting local producers would economically filter into the broader community.
"It's become a regular tourist attraction," Mr Neal said.
"We won the (Latrobe City Business Tourism Association) People's Choice award for the Most Popular Community Event, it draws people in to the district, not just Traralgon but Moe, Morwell and Toongabbie.
"It is a great market and it certainly has a local economical benefit because people wonder from the market, throughout town."
Since it begin more than seven years ago, Mr Neal said the market had tripled in size and attracted more than 2000 people through Kay Street gardens on market days.
The last Traralgon Farmers Day Market for 2012 is 22 December from 8am to 1pm.