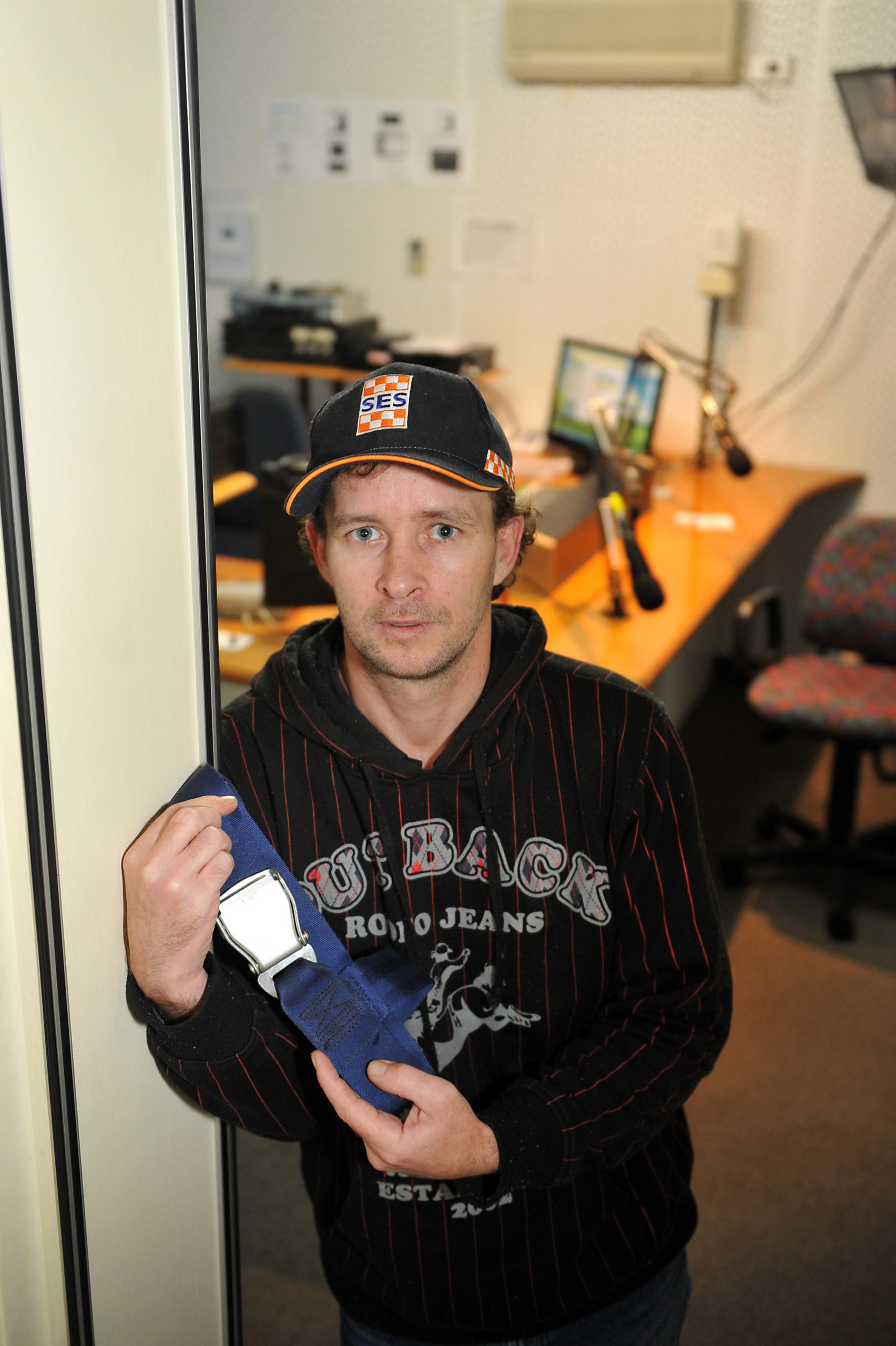 A LEGISLATION loophole that could endanger children has prompted Sean Scanlon to fight for child safety and has asked for public support.
Mr Scanlon, who became aware of the exemption through a personal experience, said he was shocked to find taxis were not required by law to have young children properly restrained while traveling in them.
His push for change is in line with the recommendation made in the recent statewide Taxi Industry Inquiry final report, which is open for feedback until 30 January.
A recommendation in the inquiry was that taxis no longer be exempt from mandatory child restraints, with the "practical effect" being a taxi should supply the restraints when pre-booked and passengers be refused entry when hailed if either the taxi is not carrying restraints, or one isn't provided to the driver at pick up.
Mr Scanlon said as a father the exemption scared and frustrated him, and was surprised the emphasis on child restraints in private vehicles was ignored by legislation when it came to taxis.
"There's all these guidelines, and all the publicity and advertising for road safety… it's 2013, why aren't we doing something to prioritise the safety of our children?," he said.
Mr Scanlon has covered the issue many times as a host during the Gippsland FM Tuesday breakfast show Country Grits, and has conducted more than 300 hours of research and phone calls.
He said he has had possible solutions to several problems taxi and transport authorities put to him, including an idea for a restraint or harness that was once used in airplanes, and clips to the adult seatbelt.
Victorian Taxi Association deputy chief executive David Samuel said Mr Scanlon's airplane restraint was an idea "worth exploring" and there was "a lot of room for innovation" in finding a solution that suited everyone.
Mr Samuel said while he did not outright oppose the exemption, it was a "difficult and complicated issue".
He said there was not enough evidence to suggest that change was needed; there have been no known cases of unrestrained children being injured or killed in taxis.
However Mr Scanlon asked "why do we have to wait for a child to be killed or injured?"
"Why isn't prevention better than cure, when we have identified the legislation needed to be changed?" he said.
Mr Samuel said every taxi must be fitted with an anchorage point for a child restraint device, and passengers could always attach their own child restraint device.
Morwell Taxis manager Carmen Giddens said her fleet trialled having child seats in their cars for a year in the early 2000s, but found no one used them.
"I saw parents with small children and babies who would put them on their lap instead of using the child seats next to them," Ms Giddens said.
Mr Scanlon said he did not put the onus just on taxi drivers, adding the parents "who are using this loophole to their advantage and putting their child at risk", were responsible as well.
Written submissions about the recommendations in the final report can be lodged until Wednesday, 30 January.
For more information visit www.taxiindustryinquiry.vic.gov.au or email yoursay@transport.vic.gov.au