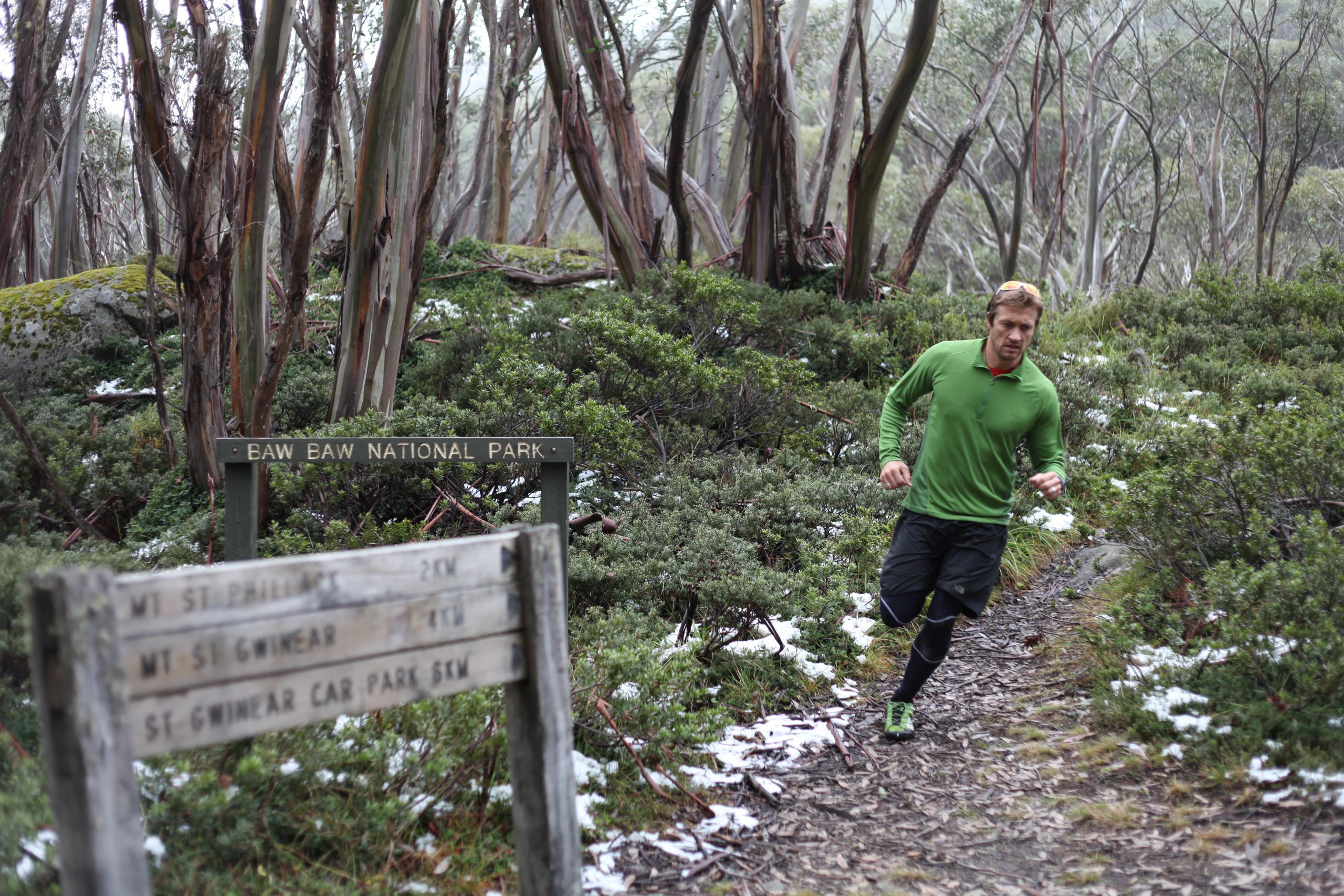 MOUNTING evidence indicating the integral link between "nature" and human health has served as the driving force behind an unprecedented campaign to attract visitors to Mt Baw Baw.
Led by Mt Baw Baw chief executive Stuart Ord, new to his role last year after directing Parks Victoria 'Healthy Parks, Healthy People' initiative, the new Mt Baw Baw Summer Adventure Program intends to attract runners, riders and anyone else keen to experience the area's spectacular surrounds, to the mountain.
Speaking to The Express about his commitment to widely promoting the health benefits of a visit to Mt Baw Baw – just an hour away from the Latrobe Valley – Mr Ord said we now lived in "one of the most urbanised societies in the world" with our access to, and contact with, nature "diminishing".
"Statistics after statistics" showed the net result was a rise in preventable diseases including obesity, diabetes, cardiovascular disease and mental health issues, Mr Ord said.
"I looked around this magnificent environment and I thought 'what can we do with the assets we have here?'.
"We have accommodation, food and beverage options and we want to attract people up here to run, ride bikes, take up the option of our guided walks or just go off on their own… there are many walks that are easy to do – or just come to feel mentally better," he said. The Summer Adventure Program, particularly, is about "giving people a reason to come where they might not previously have thought of it," Mr Ord explained. "We hope by staging these events we will attract people who have not been before… because time and time again, when people visit for the first time, we hear 'oh, we didn't realise how beautiful it is'." One of the program's key drawcards will be a new off-road and ride event driven by Mt Baw Baw events manager Grant Seamer, known as 'Seasons of Pain'.
The first event in a series of four, which will challenge adventure athletes to take on a 42-kilometre single track course, weaving its way across the flanks of Mt Baw Baw, will be held on Saturday, 26 January.
'Seasons of Pain' events follow a weekend in early December which saw more than 150 riders, including one of the country's best in Trent Piribaeur, gather to launch the official opening of DH1, a redesigned and rebuilt downhill mountain bike trail.
Mr Seamer said the events, now forming a "major component of the new summer strategy", would provide economic benefit to the Mt Baw Baw resort and surrounding region.
Events on the calendar include car rallies, cross-country mountain biking, downhill mountain biking, orienteering, food and wine, arts and culture, a childrens adventure festival and, over a running festival weekend in March, events from a five kilometre run through to a marathon from Walhalla to Mt Baw Baw on the iconic Great Alpine Walking Track.
Mr Seamer said the lure of the alpine environment and a unique access road meant coming months promised "an exciting time at Mt Baw Baw".
Mr Ord said he was convinced Victoria was home to "some of the best parks systems in the world" but the "trick" was in "getting people to come to them, for all the health and well-being reasons we know they should".
In his efforts to spread the word Mr Ord said he drew inspiration from a book 'Last Child in the Woods' by Richard Louv, which deals with "nature deficit disorder", where "the gap is getting wider and wider between kids and nature… which has frightening social implications".
Of himself and his staff, which now included two newly appointed adventure guides to manage the Summer Adventure Program, Mr Ord said "we have such a role to play in improving the health and well being of residents in Gippsland".
He acknowledged perceptions sometimes needed to be challenged in order to persuade people to make the trek up the mountain, despite its close proximity to the Valley. While there was a bid before government for funds to seal the south-face access road, Mr Ord also said cost was not the impediment some might think, with plenty of cheap accommodation available through the summer. Further, for those who feared the risk of bushfire in the warmer months, Mr Ord pointed out that was "very, very rare" , adding "this area has not been burnt since 1939".
"What we are saying to people is, come up and try things here," he said. Mr Seamer agreed, saying "we want to offer an experience to people visiting the bush for the first time as well those seeking challenging adventure".
For more information visit www.mountbawbaw.com.au/whats-on/events