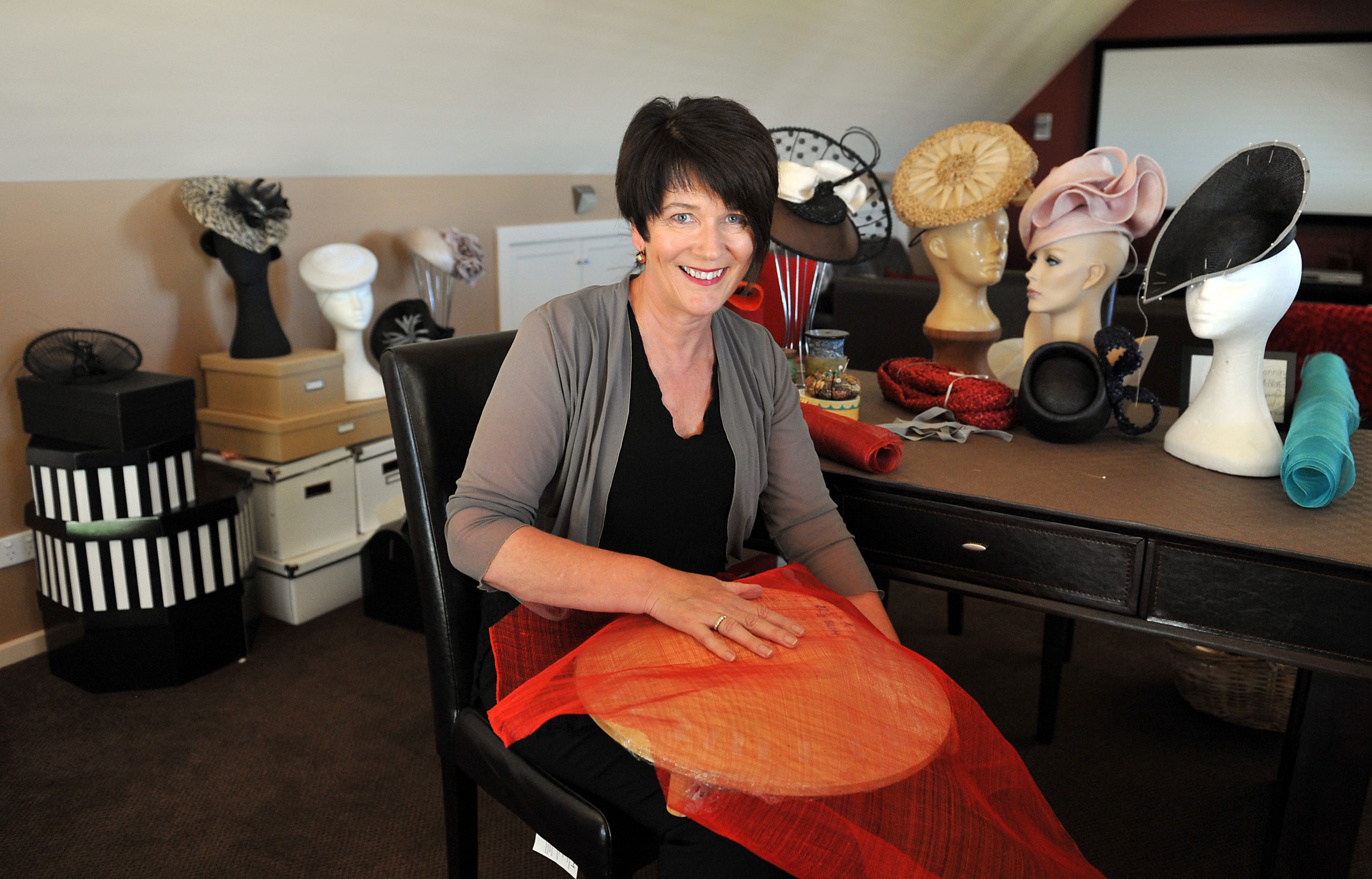 SINCE the 1970s, Newborough's Mandy Fanning has been turning heads.
Attending the Melbourne Spring Racing Carnival for the past 40 years sparked Ms Fanning's obsession for millinery in order to stand out from the crowd.
With an eye for detail, Ms Fanning completed a millinery course in 1995 before establishing Mandy Fanning Milliner six years ago, which has developed her international reputation for the hand made designs.
"I have always loved creating things with my hands and once I discovered the art and technique of (millinery), I fell in love with it," Ms Fanning said.
"You can do as much as your imagination can stretch; the more creative you can be and the different techniques you can use, coming out with something different is very exciting."
It was the humble beginning for Ms Fanning, trimming and redesigning hats to wear to the races with her father, which sparked her passion to design "something more interesting".
"In the 1970s only the ladies in the members (stands) would wear hats," she said.
"Gradually it became more and more popular for everyone to wear hats.
"Back then almost everyone wore the same style but now you are always looking at turning a trim differently and creating something unique."
Popular racing headwear has seen the 1970s Dior-styled large brimmed piece evolve into sculptured haute couture, which Ms Fanning said had seen the end of the dated fascinator.
With just 15 pieces made each season, Ms Fanning's work has garnered an exclusive and glamorous reputation she designs for international clients and former 2011 Face of Country Racing and niece Breanne Fanning.
"My turning point in terms of successfulness at race meetings was when my niece (Breanne) turned 18," she said.
"She loved the hats I made and would borrow a hat and go to the races.
"Winning the Victorian best dressed lady for the state (in 2011) and becoming an ambassador for fashion and racing has created interest for young people looking at my work."
Despite fashionistas turning to Ms Fanning for her advice on head-turning headwear, she admitted she was not always at the fashion frontline.
"I don't like being overly influenced by fashion and what people are wearing because that makes it the same as everyone else," she said.
"I like making things that suit the individual and the style of the outfit they are wearing."
With a string of wins, including the recent first and second winners of the Traralgon Cup fashion on the field wearing her pieces, as well as Moe, Bendigo, Geelong, Pakenham and ladies day in Ireland wins under her belt, Ms Fanning said her success was humbling.
Predicting trends for next season, she said the buzz surrounding the British royal wedding would still be an influence, with structured-styled headwear leading fashions on the field.