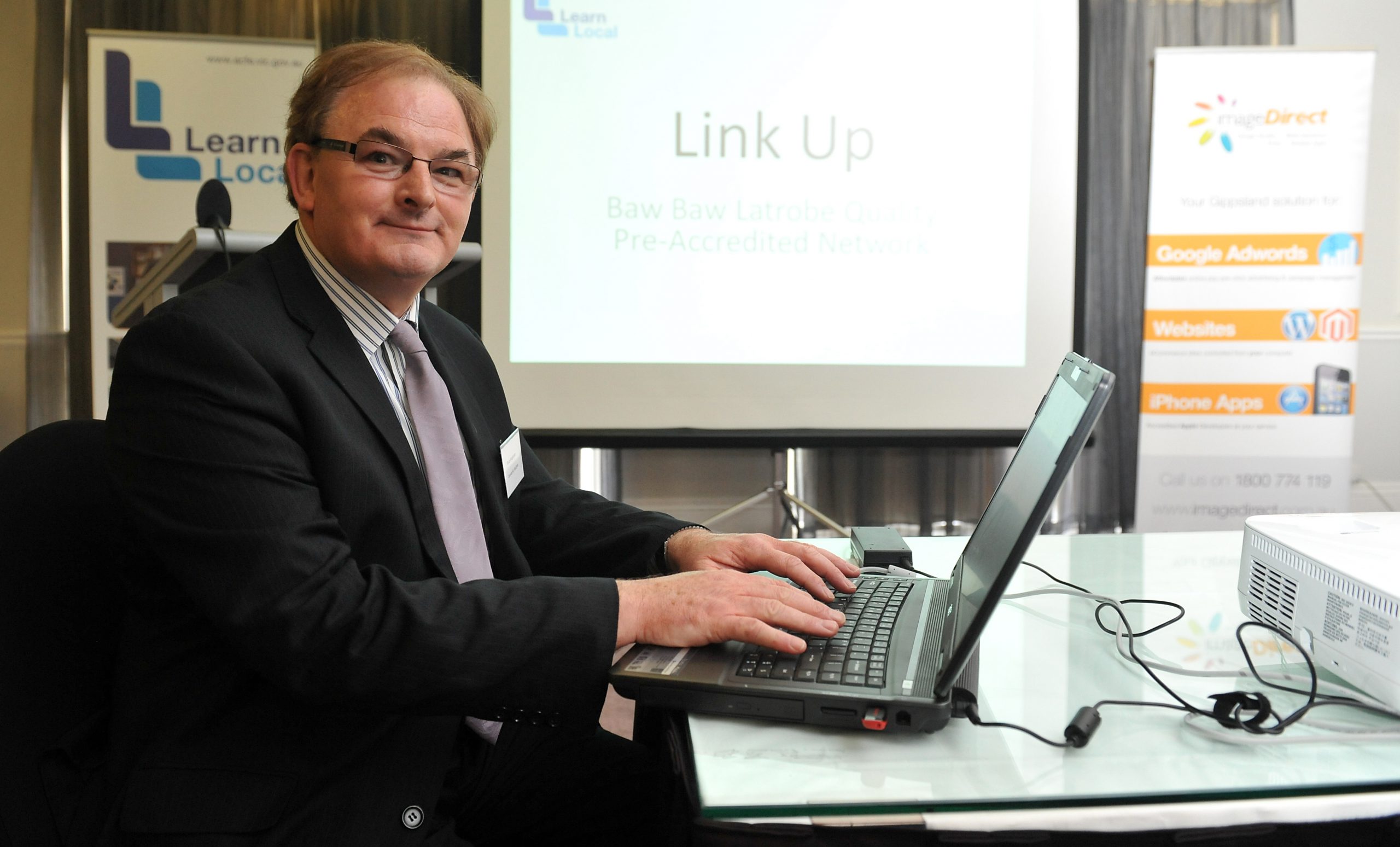 A FIRST-of-its-kind online portal providing users in Latrobe City and Baw Baw Shire with education and career information was launched in Traralgon on Tuesday.
A localised "one stop shop" providing information on pre-accredited training, Link Up also provides information on social and community resources, according to project coordinator Bruce Mapperson.
"It's a new initiative and an important resource which will allow a learner to generate their own learning path," Mr Mapperson said.
Funded through the State Government's Adult Community and Further Education Capacity Innovation Grant and led by Cooinda Hill, a disability support training organisation, the free-to-use website is a project of the Baw Baw / Latrobe Quality Pre-Accredited Network.
It takes users through a series of questions to determine their education needs, last completed level of information, preferred course category as well as location.
"We realised there is no other resource like this (for Victoria) and we are hoping we can expand it to other regions," Mr Mapperson said.
"It's potentially useful for every resident in Baw Baw and Latrobe, and optimised for use on tablets and smartphones."
While he could not estimate what the take-up rate among residents would be, he said the website was prepared for an influx of traffic.
"We're looking forward to people saying what a great resource it is and how it benefited them," he said.
Meanwhile, State Member for Morwell Russell Northe, who launched the website, welcomed it as a critical resource set to benefit individuals as well as the local economy.
"The ability to participate in training opportunities is crucial into the future," Mr Northe said.
Members of the network include other Learn Local organisations such as Community College Gippsland, Berry Street and local Neighbourhood Houses.
For more information, visit the Link Up website at www.linkup.org.au