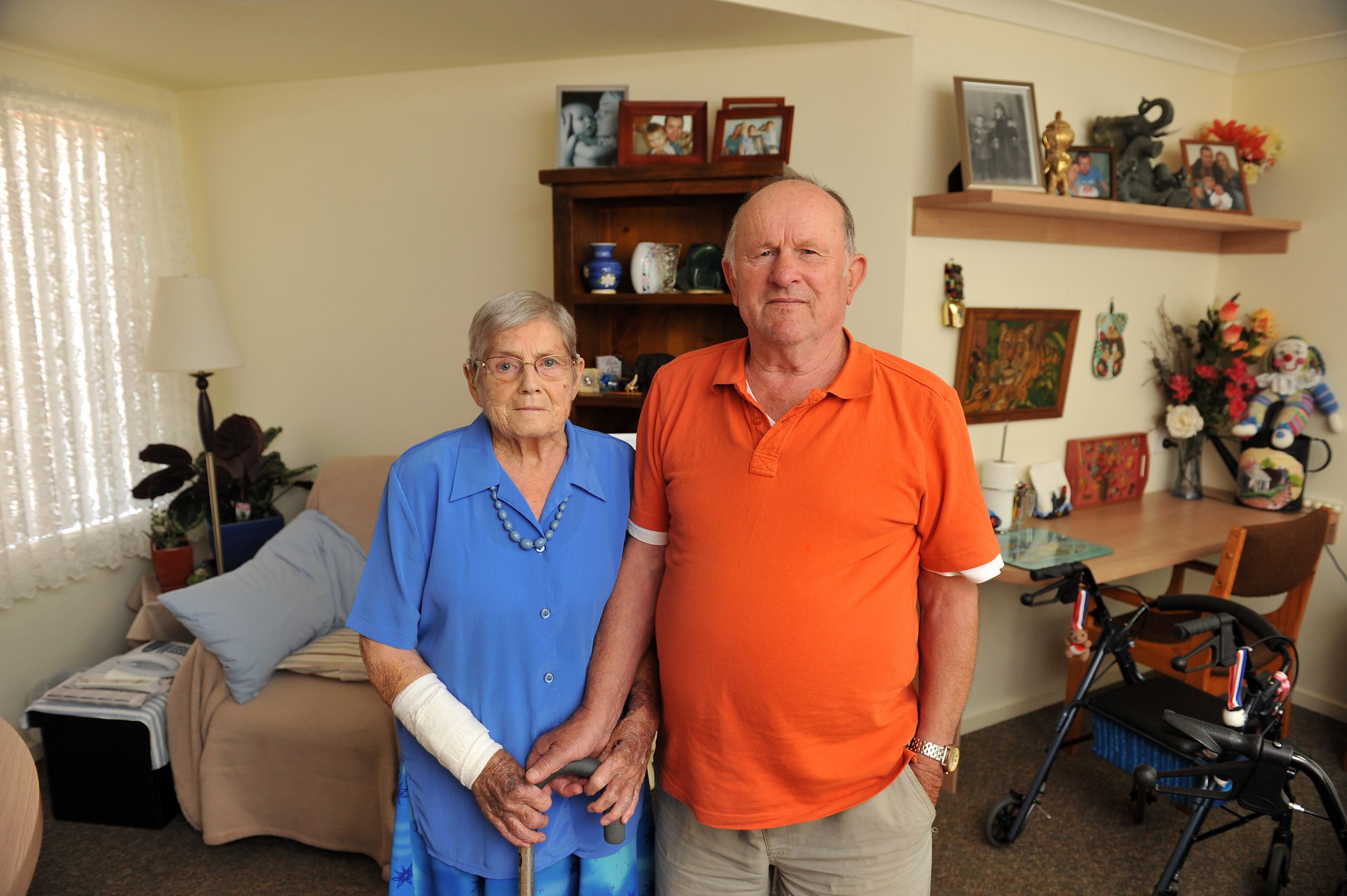 AN elderly couple, who were left stranded by taxi service provider 13CABS last month, had their complaints heard by the company when a representative visited them last week, and claimed they had since noticed a positive change.
Steve Nikllic was left waiting for more than an hour to return home to Heritage Manor Aged Care after visiting his wife Valda at Mitchell House in Vary Street late last month.
The taxi was ordered to pick up Mr Nikllic for 4.45pm, but after a staff member made several calls – being told each time to "call back in 10 minutes if one doesn't arrive"- the pair gave up and the staff member drove Mr Nikllic home at 6.30pm.
The couple, who live in separate aged care facilities, rely on taxis to see each other about once a week and for almost all travel.
Mrs Nikllic said this incident had left them "frightened to take the chance", but their confidence was restored after the meeting, with Mr Nikllic since making a successful return journey.
She noticed the increase in waiting time after changes to the Morwell and Moe taxi system in July, which saw calls centralised to a Melbourne call centre.
Before this time she experienced little to no waiting times for taxis.
"Since the new system come in you didn't know what time they were going to come, but this was the first time they never came," Mrs Nikllic said.
The Victorian Taxi Directorate facilitated a meeting between 13CABS network service manager Michael Thomson and Mrs Nikllic and other Mitchell House residents.
Mrs Nikllic said she thought the meeting went "quite good" and was "happy" with the company's response.
Mr Thomson heard complaints and concerns from some of the 20 residents who attended the meeting and answered their questions.
"They gave me a cab voucher for my trouble and are going to give us a number we can call to get put straight through with none of the messing about," Mrs Nikllic said.
13CABS chief operating officer Start Overell said the number Mrs Nikllic referred to was a unique code customers could quote to the operator, who would use it to provide their specific travel information to the driver.