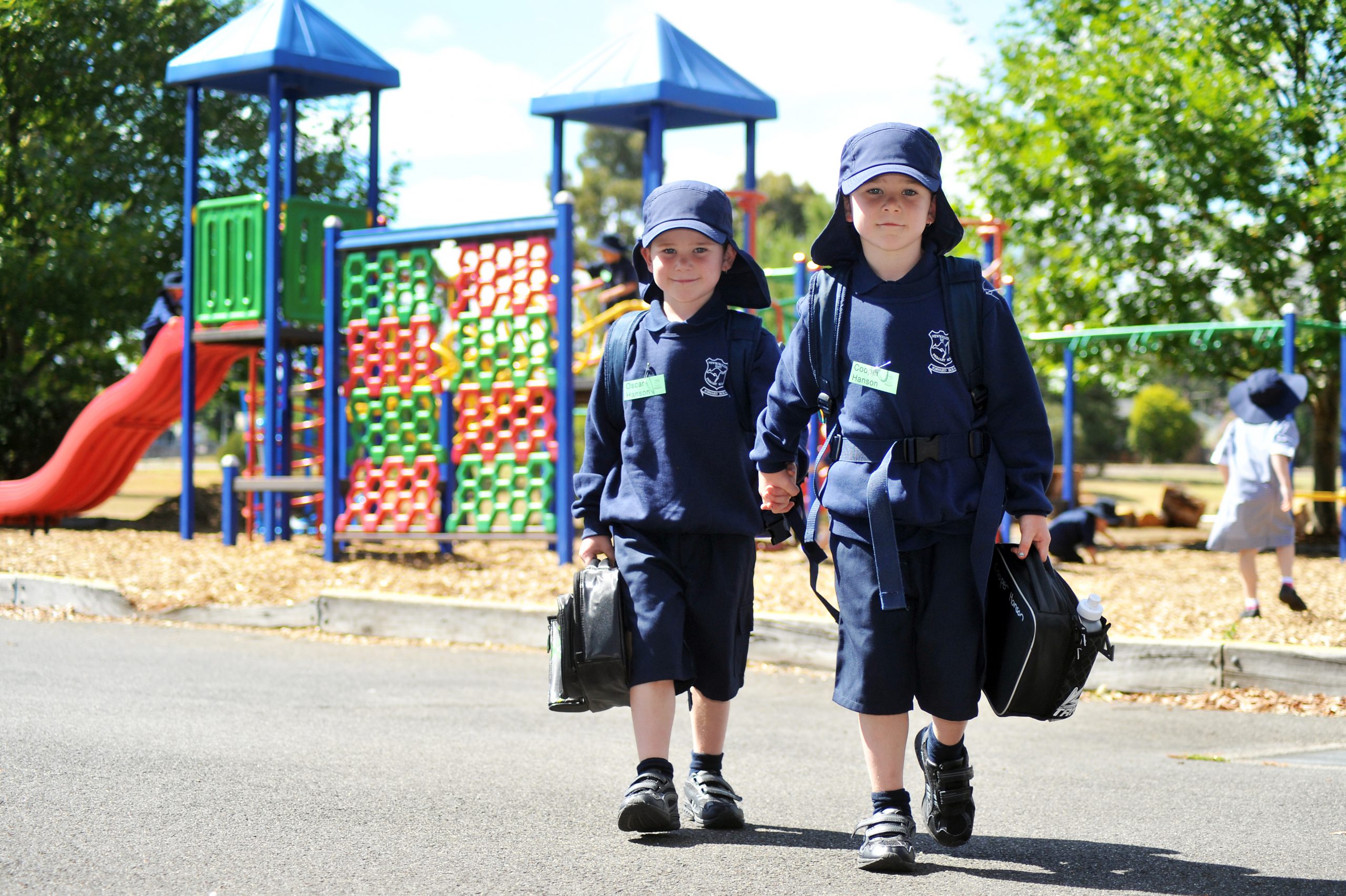 NEWBOROUGH twins Oscar and Cooper Hanson were awake at 6am yesterday, excited to be finally joining their big brother Sam at school.
The five year-old boys, laden down with bags and lunchboxes almost as big as themselves, joined about 50 other new prep enrollees at Newborough East Primary School as they embarked on the start of their school life.
The increase in prep numbers at the school was reflective of a reported statewide jump in prep enrolments this year, with staff saying they were taking more preps as late as Tuesday this week.
Newborough East PS prep teacher Debbie Richardson, who has worked in early childhood for 18 years, said she had lost none of her enthusiasm for the younger students, who were "settling in beautifully" yesterday and, after some talk on school rules, had started learning early in the day.
"I still love teaching preps," she said.
"And the great thing about them at this age is that they love you back."
Ms Richardson said preps and teachers would all "be exhausted by the end of the day" but at least the students would have some respite, easing into their weeks by having Wednesdays off until the end of February.