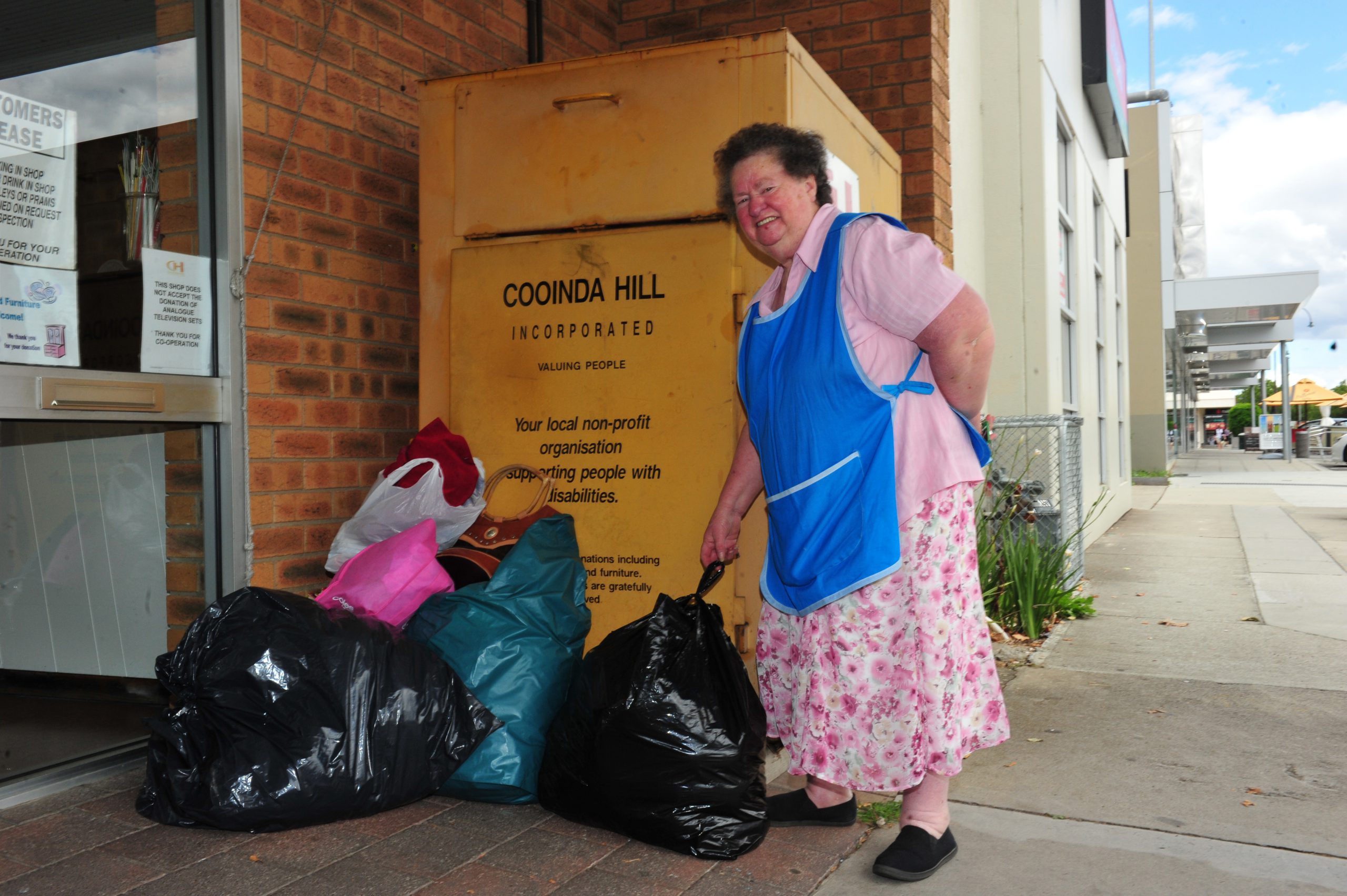 Latrobe Valley opportunity shops hit by illegal dumping have urged donators to give during business hours so their donations are not exposed to weather and theft.
St Vincent de Paul Society Vinnies Centre service development manager Neil Harvey said while items donated outside business included rubbish, even sellable items could be ruined by weather or stolen by opportunists.
Mr Harvey urged would-be donators to donate during business hours, which at some stores included Saturday mornings, and reminded residents trucks were available to pick up items.
He said particularly during the holiday period the centres noticed an increase in donations, which could be 50 per cent waste disposal of which caused a strain on expenses.
Traralgon Vinnies Centre recently erected a fence to curb the truckloads of rubbish dumped there.
Meanwhile Cooinda Hill acting chief executive Alyson Walsh said the cost of disposing of "ridiculous" rubbish dumped at their opportunity shops, such as needles and dirty nappies and other unsellable items, was a waste of money and labour for the not-for-profit organisation.
Ms Walsh said she estimated hundreds of dollars were spent on the cost of hiring a skip bin regularly, sometimes three times a week, equal to about a day's proceeds for one of the Morwell or Traralgon stores.
Nationally the cost to charities to get rid of unwanted waste was estimated to be around $5 million a year.
The State Government has warned dumpers they would be caught and prosecuted, with fines for littering set to double, more closed circuit television cameras to monitor illegal activities around charities, greater support for enforcement and grants to help clean up dumped rubbish, although the second round of these was now closed.
State Member for Morwell Russell Northe said leaving broken, old, stained or unusable items such as televisions, computers, fridges, beds and dirty mattresses or sofas outside charity op-shops and bins was "not donating, it's dumping and it's illegal".
"Illegal dumping is littering; if you see someone dumping their garbage on a charity, record their vehicle registration and report it to the Environment Protection Authority by visiting
www.epa.vic.gov.au/reportlitter to report online," Mr Northe said.