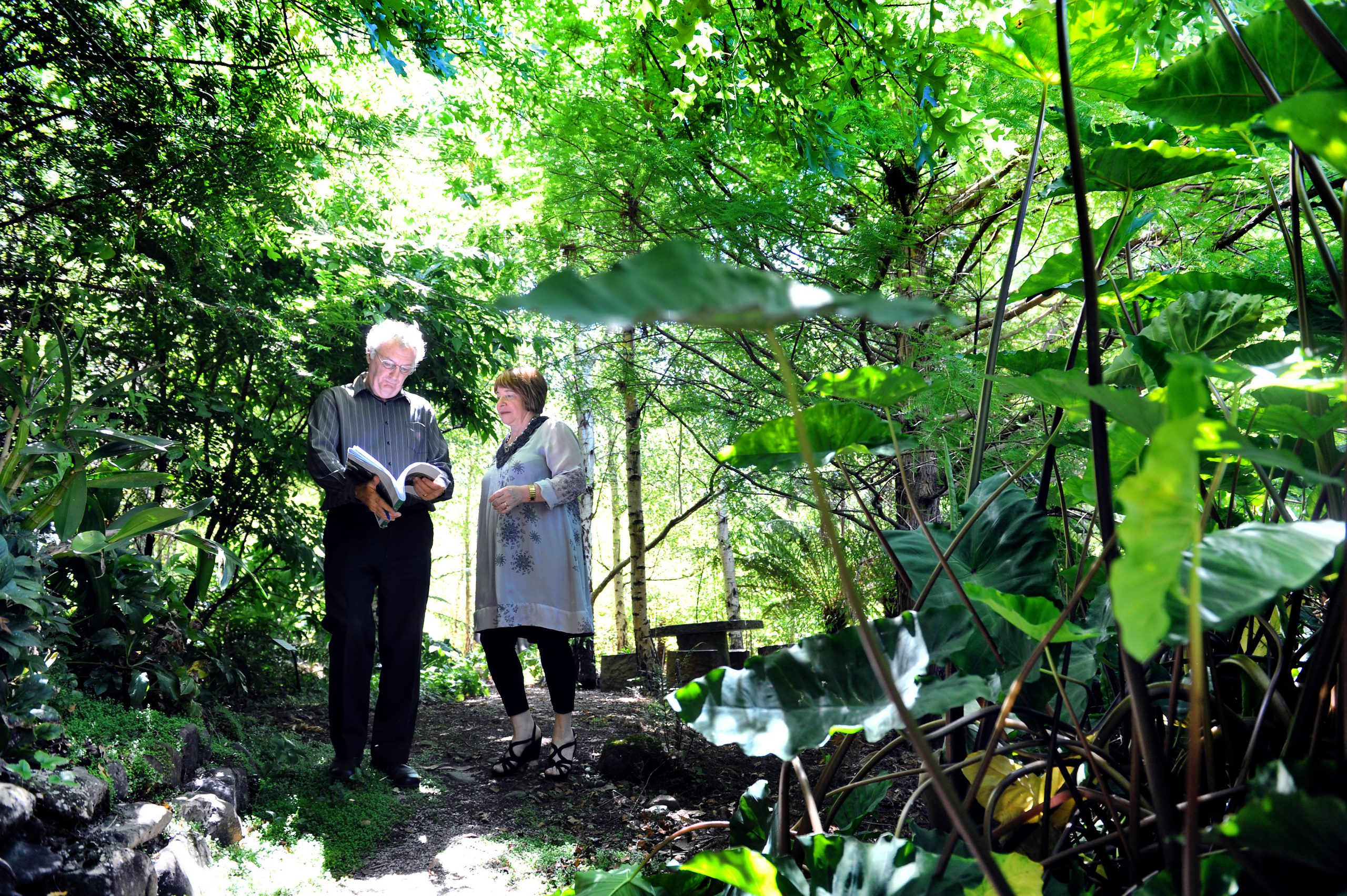 HOME to hundreds of species of flora, Esther and Sean Leahy's Koornalla property has been the ideal case study for fire recovery.
Four years on from the day the couple defended their house against a wall of flames on Black Saturday, their six-acre bed and breakfast Tambreet Gardens is thriving.
"Those first few weeks we were just shell-shocked," Esther said.
"Taking photos wasn't high on our list and we questioned why our neighbours were taking photos of our garden.
"Now we're glad they did."
Those photos have formed part of a book documenting the garden's return from the ashes.
"Year two we were staggered at what it was doing," Sean said.
"Probably at the end of that year we thought we should write a book."
With little documentation about fire recovery for gardens, the Leahys set out to give hope to others on the same journey.
"We felt people should know not to bulldoze their gardens. Lots of it comes back," Sean said.
They said the first step was to water, mulch and refrain from pruning for at least 12 months.
The pair was surprised by the resilience of the vegetation, both native and exotic.
"In a few years, you wouldn't know there was a fire there," Sean said.
The book 'Round the bend: The creation, destruction by fire and recovery of Tambreet Gardens' will be released later this month.
Esther said while the recovery of vegetation was something to celebrate, the memory of Black Saturday and the 11 Latrobe Valley lives lost will make February a sombre month.
"This week we've just got to take a deep breath and acknowledge that we're pretty lucky."
Copies of the book will be available from local book stores or online at tambreetretreat.com.au