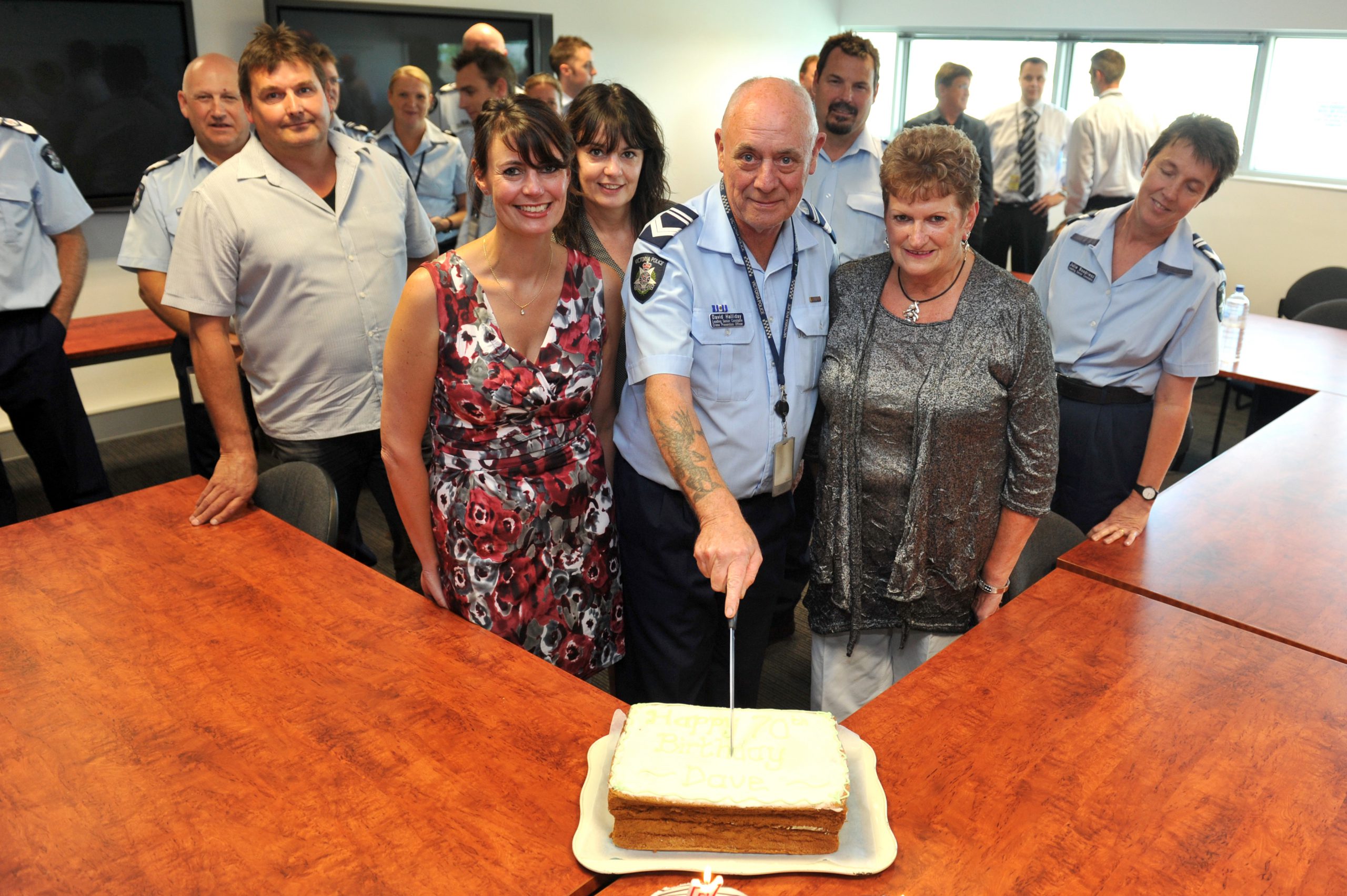 AT 70 years of age, Victoria Police veteran Leading Senior Constable David "Doc" Halliday knows he should be thinking about retirement, but he does not want to "set a date".
The Crime Prevention Officer, who is believed to be the oldest police member in the Latrobe Police Service Area, said he still enjoyed coming to work.
Ldg Snr Const Halliday was pleasantly surprised by colleagues and family members on Tuesday, who gathered at the Latrobe Valley Police Complex in Morwell with birthday cakes for the septuagenarian.
"I didn't know a thing; the inspector told me he needed to speak to me about my personal development assessment, but it turned out it was to allow everyone else to gather," Ldg Snr Const Halliday said.
"It turns out (my colleagues) have been scheming for a while."
A longtime Traralgon resident, Belfast-born "Doc" Halliday was nicknamed for his skill with a firearm and after American law enforcement officer Wyatt Earp's friend Doc Holliday.
Having worked in "all stations in the Latrobe Valley", Ldg Snr Const Halliday has been with Victoria Police for 35 years.
"I've done so much, I don't know what's been a highlight… I'm happy with what I'm doing and still enjoy coming to work," he said.
As a CPO, Ldg Snr Const Halliday said he conducted security audits on business premises and conducted talks about crime prevention for community groups, among other things.
"I'm going to miss all of this (when I retire), but I don't have a time set on it," he said.
"However, I am looking forward to going around the country with my wife in the caravan, and maybe going back to Ireland."