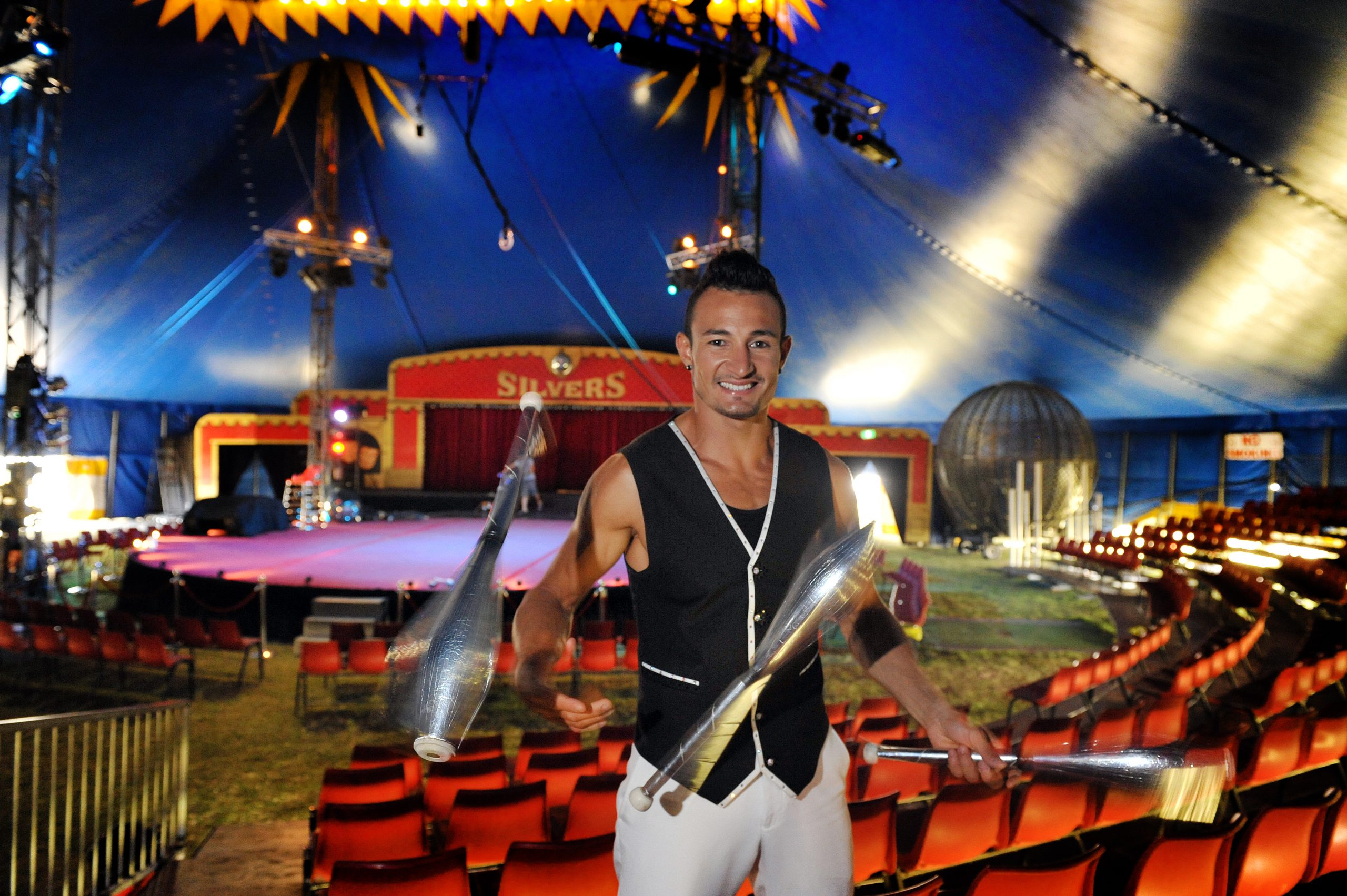 RICARDO De Araujo loves the thrill of speed.
A seventh-generation circus performer, the 28 year-old has built a reputation for himself as a fast juggler.
"I started juggling when I was about five or six years old; I juggle clubs and rings," Ricardo said.
"I'm always trying to be faster, because it's harder to do."
The Brazilian-born performer, who is performing in the Latrobe Valley for the first time with Silvers Circus, also rides in the 'Globe of Death', following in his father's footsteps.
"The globe is pretty dangerous; you can get stuck and anything can go wrong," he said, adding he had suffered broken limbs before.
Last year's winner of the 'Best Globe Rider in the World', Ricardo said despite having grown up in the circus, the magic of watching other performers, especially on the bikes and the flying trapeze, never faded.
"I plan on doing this for a while yet," he said, adding he had been with Silvers for five years.
"Before this, I worked all over Europe and New Zealand," he said.
Ricardo said his circus-performing family still did shows in his native Brazil, and he has tried his hand at every act.
"I stick to what I like to do now," the performer, who also enjoys jetskiing in his time off, said.
When asked if circus performers lead a tough life, Ricardo said it was "good fun".
"It's not a hard life for performers," he said, adding he trained up to three hours a day and would spend time before his performance listening to music to get his adrenalin flowing.
To young, aspiring circus performers, Ricardo has some sound words of advice.
"Choose what you want to do and train hard at it," he said.
Along with his fellow performers including Gypsy the hula-hoop lady, clowns and magic acts, Ricardo said he hoped the shows would go all right and that audiences would enjoy the show.
Silvers Circus is undertaking its first tour of Gippsland in 20 years.
The circus will be in Traralgon at the Whittakers Road showgrounds until Sunday, before proceeding to Apex Park in Moe from 27 February to 3 March.