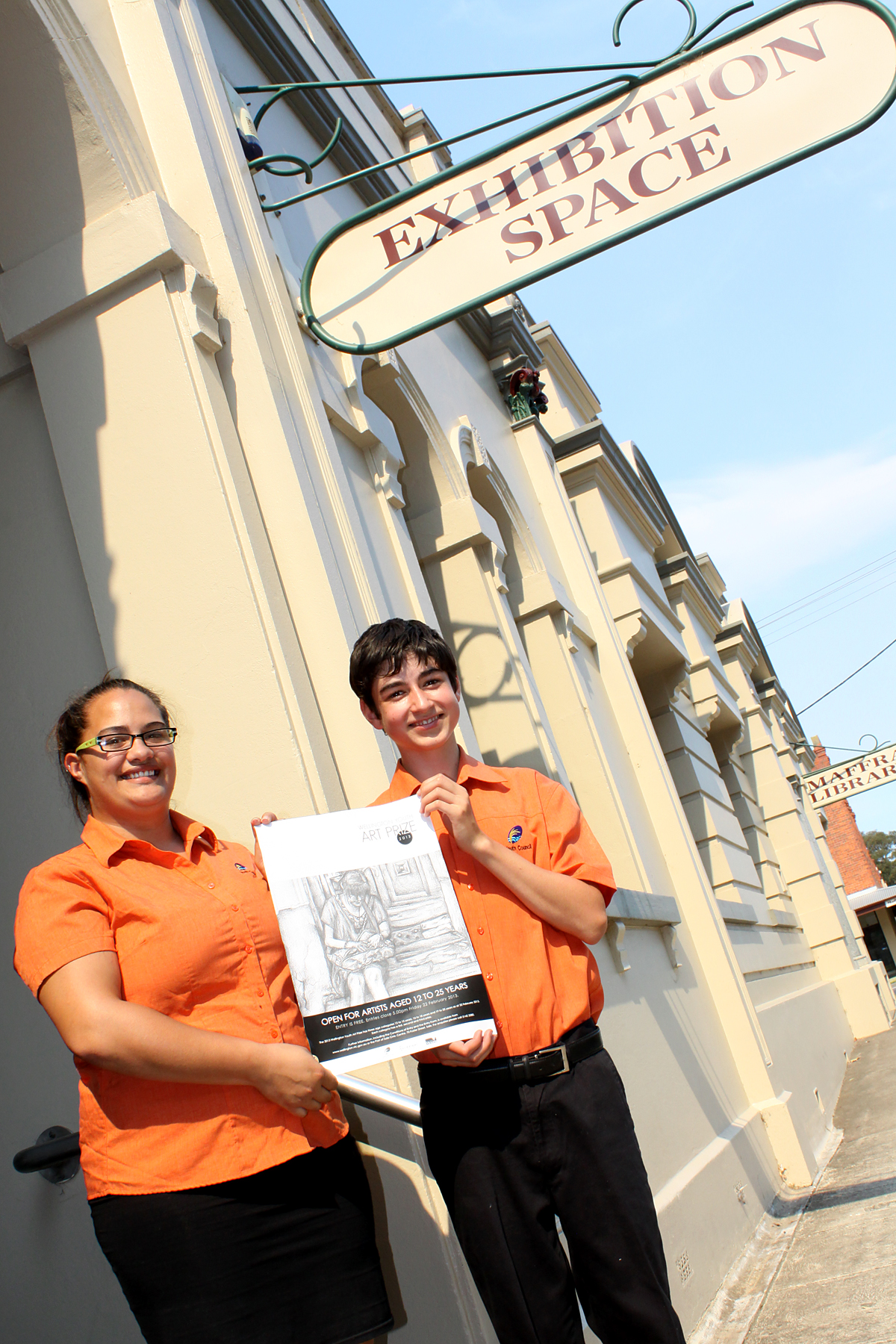 THE 2013 Wellington Youth Art Prize exhibition, a new and exciting competition for young people aged 12 to 25 years living in the Wellington Shire, has been announced.
Organised by the Youth Council, this competition will give promising young artists the opportunity to showcase and present their work to the community.
While the competition is open to all young people living in the Wellington Shire, project organiser Youth Councillor Christopher Valette believes those who have a passion for art will benefit from the art prize greatly.
"Budding young artists will get a rare head start into their career of choice" Christopher said.
"Artists will have something to add to their portfolio and all important resume."
Youth Councillor and university student Chantel Henderson also praised the project, identifying it as an important way to encourage young people to explore art in the local community.
"This prize is the perfect opportunity for young people to get involved with art in the local community; Youth Council hopes that many are encouraged to enter the inaugural Wellington Art Prize, and visit the exhibition," she said.
The Wellington Youth Art Prize is a non-acquisitive prize generously sponsored by local businesses, individuals and the Wellington Shire Youth Council.
A central theme of 'home' will enable youth to present a variety of artistic responses.
Entries must be either painting or drawing of any medium, excluding sculpture or photos, with the exception of mixed media.
An exhibition of selected paintings will be held at the Maffra Exhibition Space from 29 March to 18 May.
For more information regarding the Art Prize and conditions of entry, phone Youth Council on 5142 3380.
Entries close on Friday.