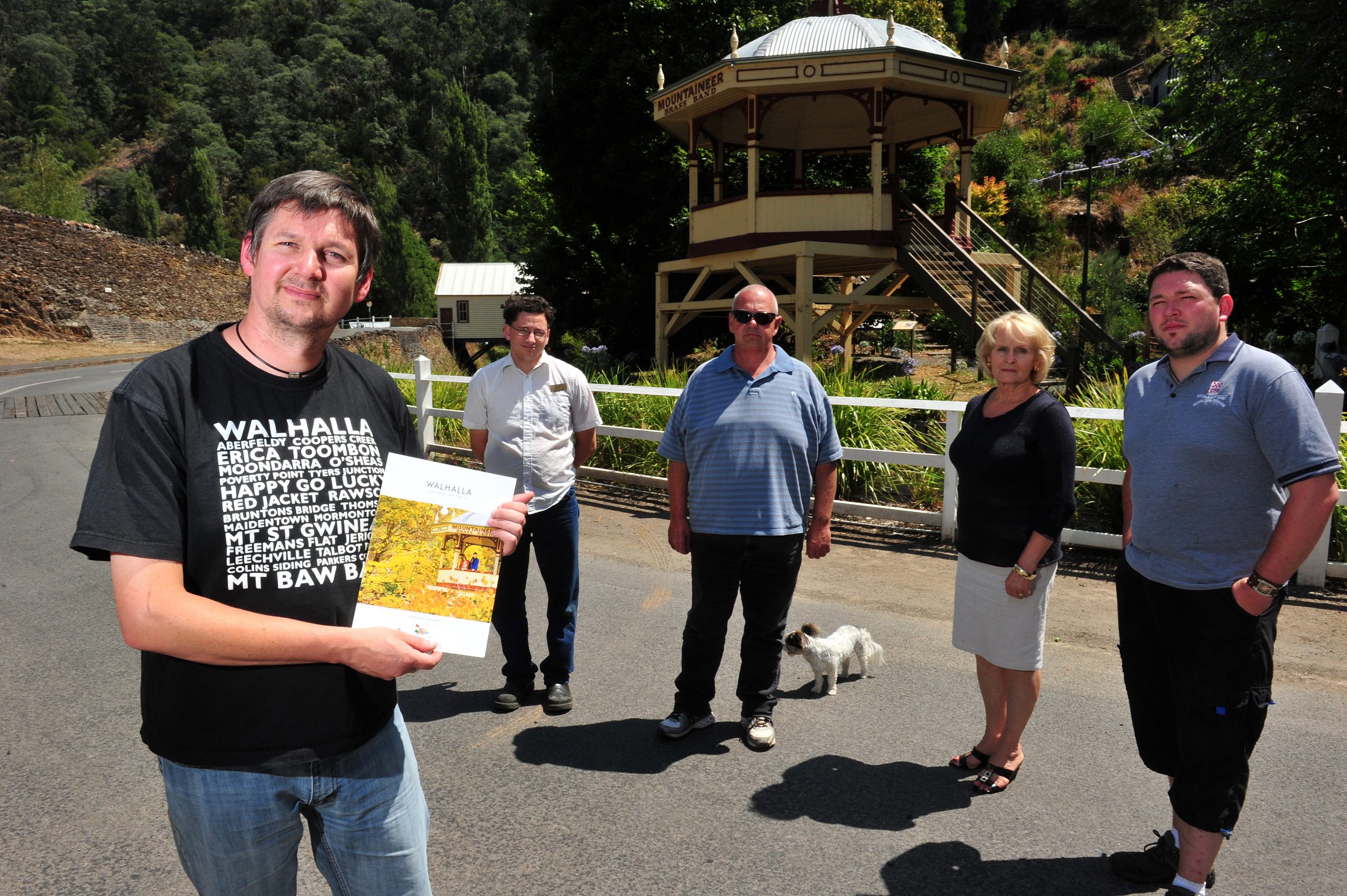 A DRAMATIC drop in visitors entering Walhalla post bushfire threat has proved "completely disastrous" for the tourism dependent town.
Walhalla and Mountain Rivers Tourism Association president Michael Leaney said the slump in tourist numbers had forced businesses to lay off staff and reduce work hours.
"This town will struggle to survive in the next few months," Mr Leaney said.
"People who have been doing well have had 90 per cent losses. People who have been doing not so well are having 99 per cent losses.
"We're talking a complete collapse of the industry pretty much."
He said despite the town being well-protected, well-organised and not under any fire threat "people are staying away in droves".
"December was a pretty quiet month to start with, about 50 per cent under normal, but January was a disaster and February isn't much behind it," he said.
Mr Leaney said the effects of this lack of income was also causing businesses opening times to reduce.
"The cafes have decided that rather then both opening seven days a week they're doing a tag team to minimise the amount of losses they're making," he said.
"At least 50 per cent of the employees in Walhalla have had a cut in their hours."
He urged would-be visitors not to delay their trips to Walhalla, because "once the day is gone we can't get it back".
"We need people to be aware that by staying away they're actually doing more damage than the fire itself. That actually is worse," Mr Leaney said.
He said in order for the town to recover, tourism needed to "not only increase to normal levels, but to get up to 150 per cent".
"The town has never fully recovered to the levels it was pre-Black Saturday. The debt and the problems from four years ago have never been removed, they're still there," he said.
"The town has a lot to offer, most of all it is a beautiful place to be.
"Walhalla provides that unique mix of the environment its in, mixed with the gold era history, mixed with beautiful buildings and trees. It's the kind of place you drive in and go 'wow that's really nice'."