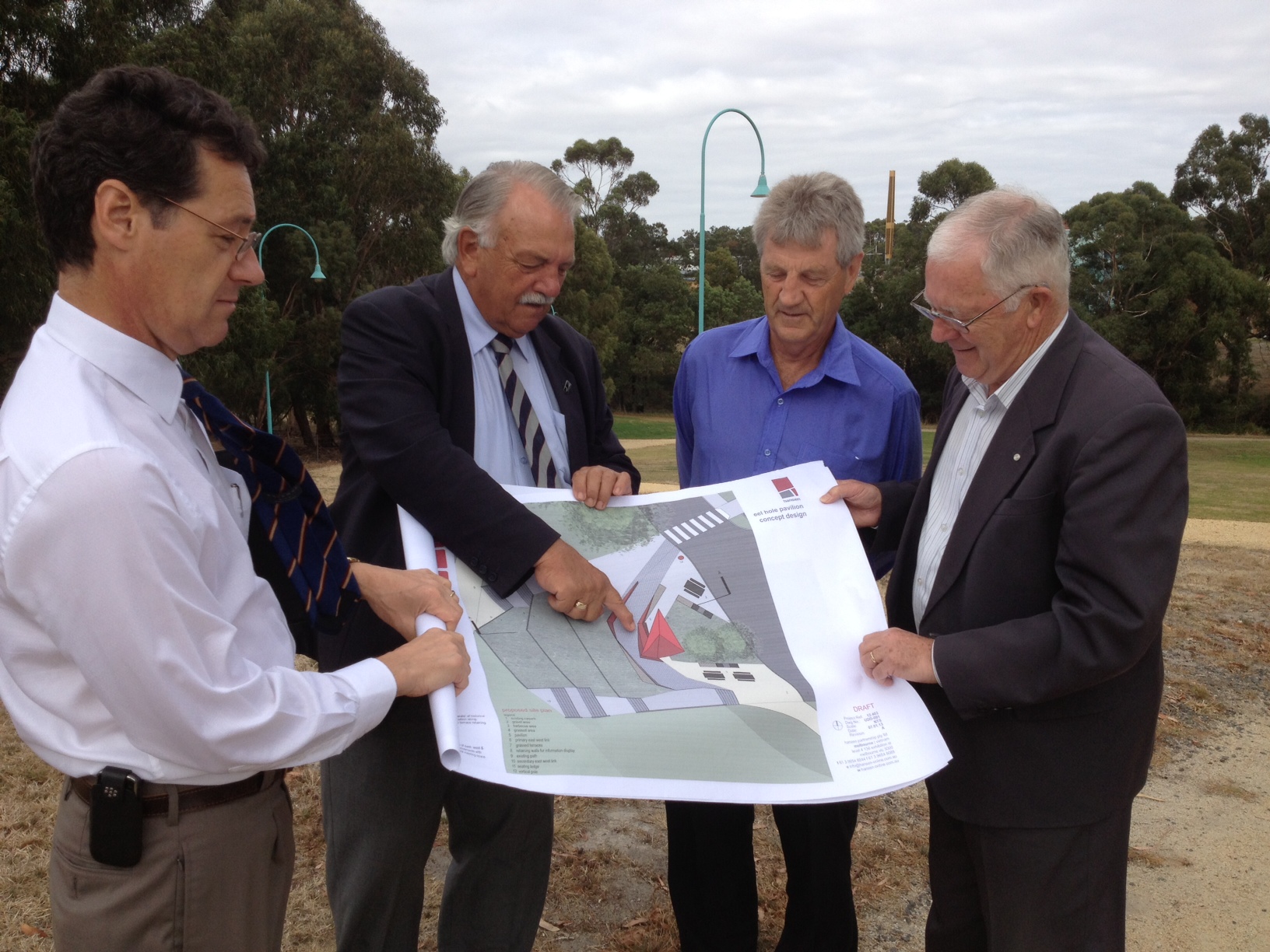 AN "exciting" concept plan for the proposed Eel Hole Creek Pavilion, set to be a key new feature of Churchill, is available for public comment until the end of this month.
Plans for a "unique structure" set in natural landscape at the western end of Churchill Leisure Centre's carpark have been designed by consultants and funded through a State Government Regional Development grant announced last year.
Project manager and Gippsland Education Precinct executive officer Mike Answerth said stakeholder workshops and community consultations had already preceded the "exciting concept plan" developed by Hansen Partnerships.
Key stakeholders in the plan, who met this month, included Monash University Gippsland, Gippsland Education Precinct, Latrobe City Council and community groups including Lions, Rotary and local schools, Mr Answerth said.
"The unique structure… will provide a meeting place and a representation of the history and character of the Churchill community," he said.
Mr Answerth explained the concept involved a "series of terraces to fit into the current steep fall in the land and will include a gathering place with seats, barbecues, tables and chairs as well as grassed areas".
"The history of local indigenous people and the establishment of the created town, including the names of the first 350 families to settle in Churchill, will be embedded into the terraces. The structure will be integrated into Latrobe City Council's proposed East West Link reaching from the Hub to the Monash University campus, via Latrobe Leisure Churchill," he said.
Mr Answerth said the plan's proposed location was still subject to negotiation with landowners given it was on a boundary with an easement controlled by Latrobe City, but most of the land was owned by Monash University.
Copies of the draft plan are on display in the Churchill Hub, the Churchill Shopping Centre and at Latrobe City offices.
Input on the proposal is invited from Churchill residents and anyone wishing to make comment on the concept plan should phone Mike Answerth on 5132 3802 or 0438 048 150.