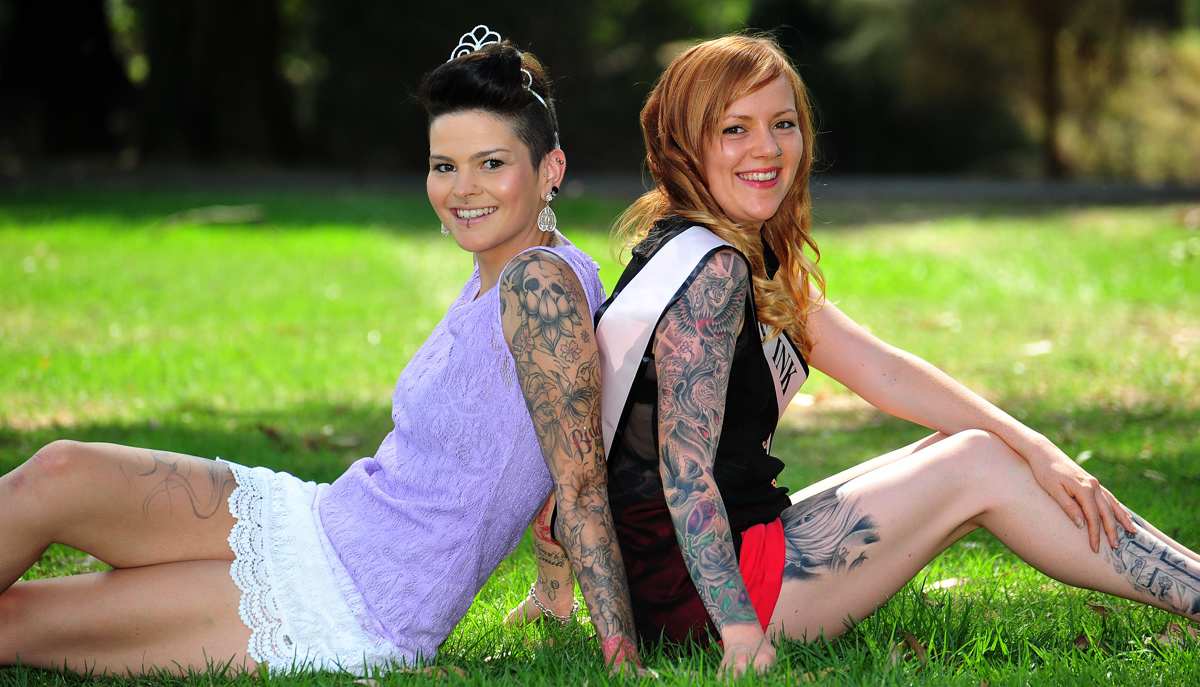 Not a day goes by without someone commenting on Michelle Bayley's tattoos.
With much of her body covered in ink, a walk down the streets of Traralgon will often attract questions and praise.
Yet despite an immense pride in her love of body art, there are times when she is made to feel like a freak.
"I've received some pretty harsh opinions before; I often have middle aged men tell me I would be such an attractive girl without tattoos, while others have told me I will never find a husband looking like this," the 24 year-old said.
"It's not acceptable for someone to walk up to someone else to comment on their weight or skin colour, so why are tattoos any different?
"I get touched a lot too… but I don't know if I would go up and touch someone who is in a nice outfit or who has lost some weight recently."
Michelle's childhood friend Brenna McKenzie, who describes tattooing as a lifestyle and an art form, has also had her dose of unwanted attention.
"I have had mums in the (Traralgon) plaza really make me feel unwanted; I had one lady pull her daughter away and say 'don't go near ladies like that because they touch little girls'," Brenna said.
"I cop it lot from some of the less open-minded mothers too, as if it makes me less of a mother … I worry about the impact it could have on my son, that he might think we are not normal people.
"If you are not strong enough in yourself, it can be quite hurtful."
It was such "judgemental" mindsets which drove Michelle and Brenna to enter Miss Ink Victoria, a competition which celebrates tattooed body art as part of a national pageant series.
After three rounds displaying her ink in daywear, formal and swimwear amid a room of hardcore tattoo fans, Michelle took out runner-up position last weekend.
Brenna, who helped judge the event after taking out last year's Miss Ink Victoria title, said she was fiercely proud to see country girls, who faced more discrimination than their city counterparts, score so well in the competition.
"For us to be able to get up and be proud of our choices in what we do with our body was fantastic; before me a country girl had never won the title," Brenna said.
"It's important for us; there are still so many stigmas attached to tattooing, which create so many negative stereotypes, when in fact I am a happy healthy full time mum."
Michelle, who got her first tattoo of Jesus as a rising angel when she was 19, sees tattooing as a form of personal empowerment.
"It started for me as a way to express my faith; to have that on my skin has helped me through everyday struggles, and reminded me I have had somewhere to turn," she said, adding she now had 10 individual tattoos plus a full 'sleeve' of images up her arm, a collage of contributions from her closest friends.
"It's very important for me to be able to display them; a good comparison might be when people have successfully lost weight or toned up – there's pride in being able to wear something nice and show off their new figure."