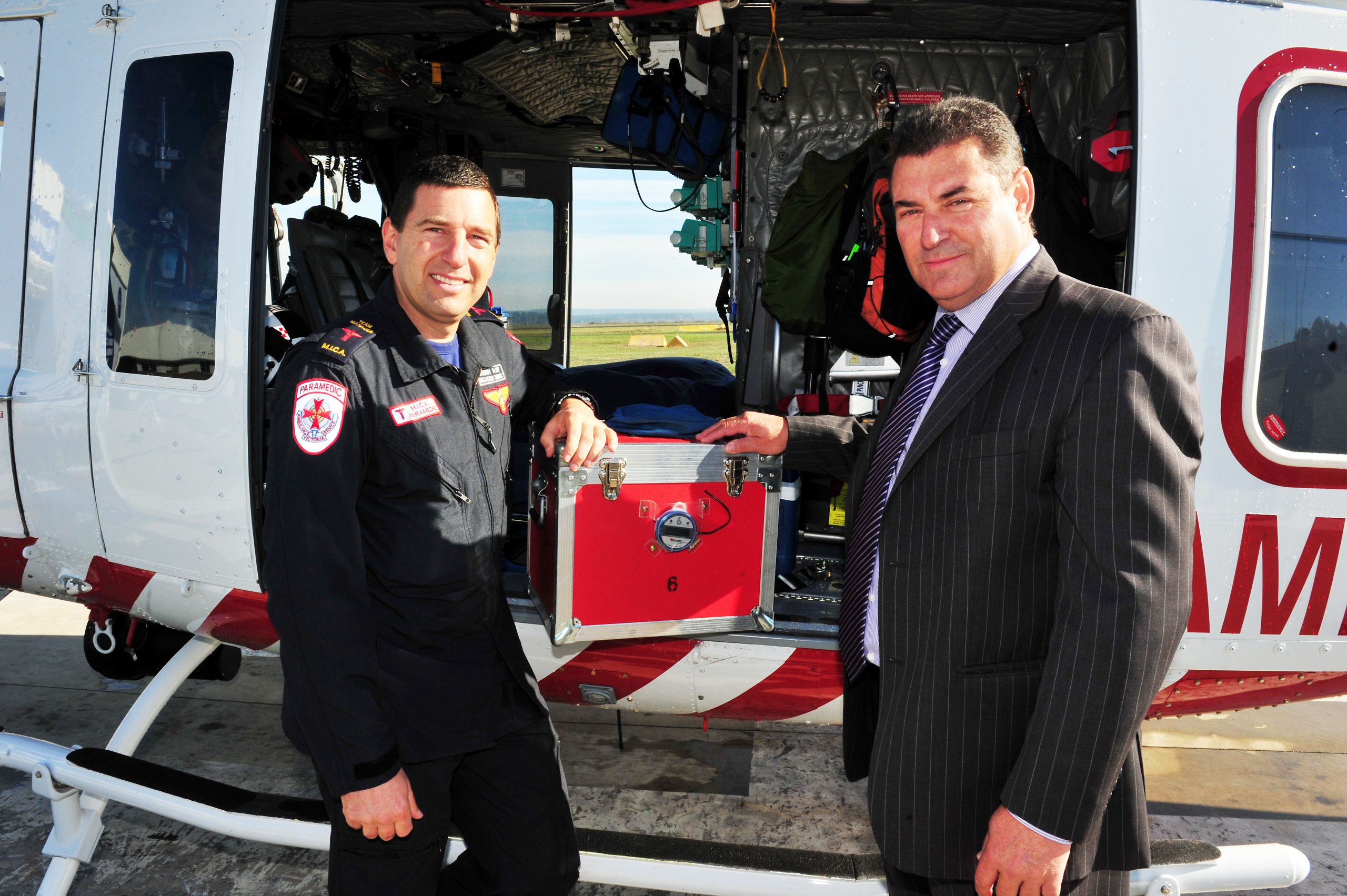 Flight paramedics based in the Latrobe Valley will be able to source vital blood stores quicker following a partnership with Gippsland Pathology.
The region's Ambulance Victoria helicopter HEMS 2 has been carrying blood on board flights for seriously ill patients for the past 14 months, but was getting the blood from the city.
"We've been able to get blood from the Royal Melbourne Hospital and it's actually time-consuming for us to be able to do that, despite their best efforts and our best efforts," MICA paramedic Anthony de Wit said.
"Now we can travel five minutes up the road and get the blood that way."
Gippsland Pathology chief executive Neville Moller said the partnership meant paramedics would have access to fresh blood from local stores at all times of the day and night.
"They do use blood frequently because of the emergency situations they're in, it's one of those things it needs to be available when the emergency arises," Mr Moller said.
So far, more than 70 people have received blood transfusions administered by air ambulance intensive care flight paramedics, nine of which were by the Latrobe Valley helicopter, with two of those in the last week.
Installation of the 'blood-shipper' on the Valley-based helicopter and a refrigerator at the base was funded with a $55,000 donation from VicForests.
Part of the donation went to similar facilities in Melbourne, Warrnambool and Bendigo.
Anybody wanting to donate blood should phone the Red Cross Blood Service on
139 596 or visit www.donateblood.com.au