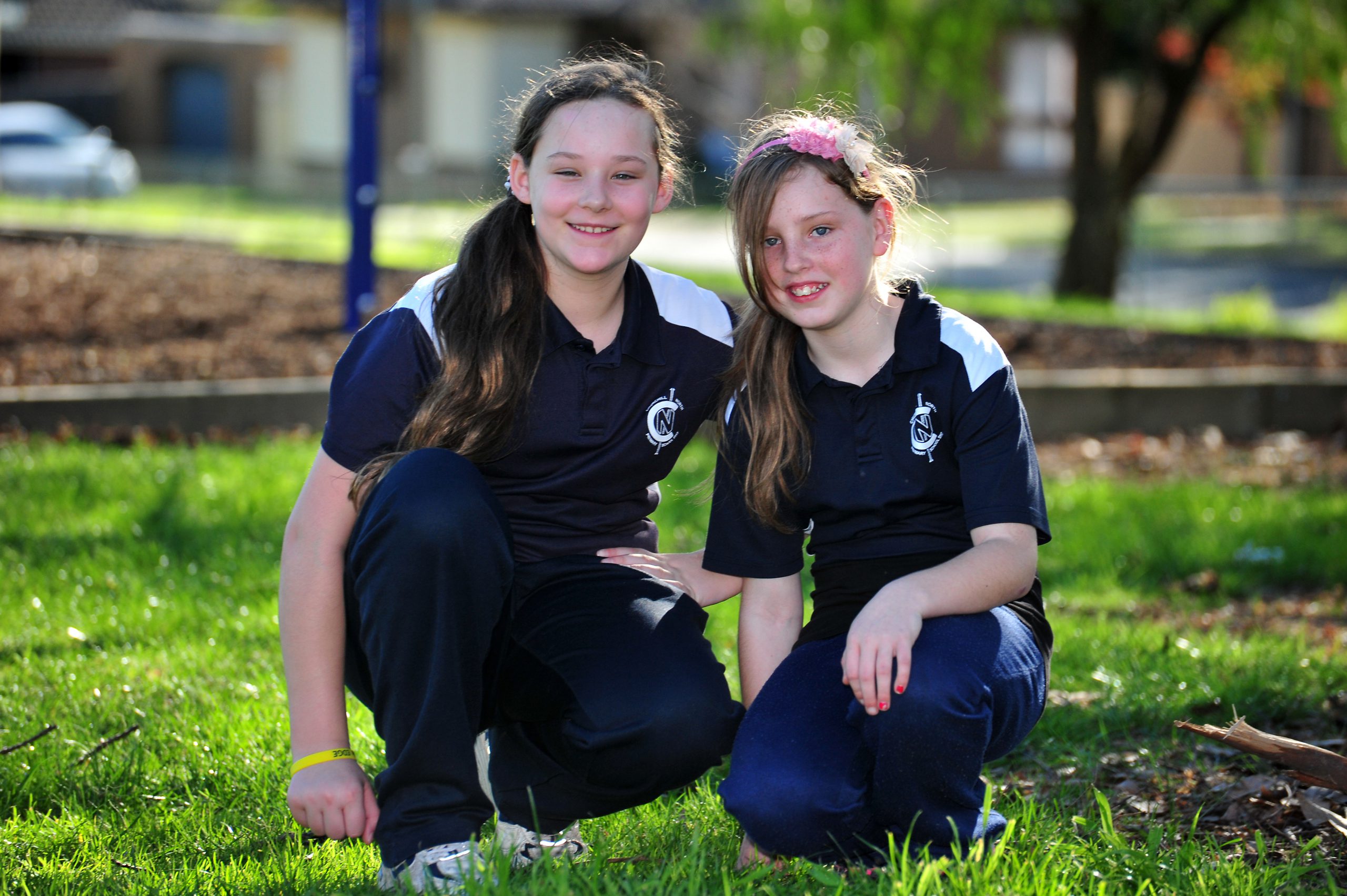 WHEN learning how to react in an emergency situation at school, two Churchill girls never expected they would need those skills just a few weeks later.
Churchill North Primary School grade four student Shania Ritchie was presented with a Certificate of Commendation on Monday for being an 'Everyday Lifesaver' by Lifesaving Victoria after coming to her friend Madeline Slater's rescue when she fell off a bridge and was knocked unconscious.
Early last month the 10 year-old girls were walking home from school and decided to take a shortcut across a bridge.
Shania said when Madeline jumped the fence of the bridge, she lost her footing and fell about two metres, landing head-first.
"Her face was going white and her lips were going blue," Shania said.
Acting quickly, Shania used the skills she had just learnt in a workshop facilitated by Lifesaving Victoria.
"I checked to see if there was any danger, I said 'open your eyes', I said 'what's your name?' and then squeezed her hands," Shania said.
After no response from Madeline who was unconscious, Shania ran to her aunt's house nearby and screamed out for help.
"The ambulance came and I was scared and I didn't know what would happen," she said.
By the time they had returned, Madeline was conscious, though later slipped into unconsciousness again while in flight heading for a Melbourne hospital.
"If it wasn't for her doing the class, she wouldn't have had the confidence or skills to do what she did in that situation," Lifesaving Victoria spokesperson Melissa Laird said.
"I think given the type of student that Shania was it definitely helped. She was quite a shy and reserved person who didn't originally want to do the class to begin with and her mum had secretly paid for the workshop."
Churchill North Primary School principal Debbie Edwards said she believed the workshop was the reason Shania acted so quickly.
"We are extremely proud and amazed at the maturity, responsibility and initiative that she showed in the event of her friend being hurt," Ms Edwards said.
"She transferred what she learnt to the situation when she would have been under a lot of stress."