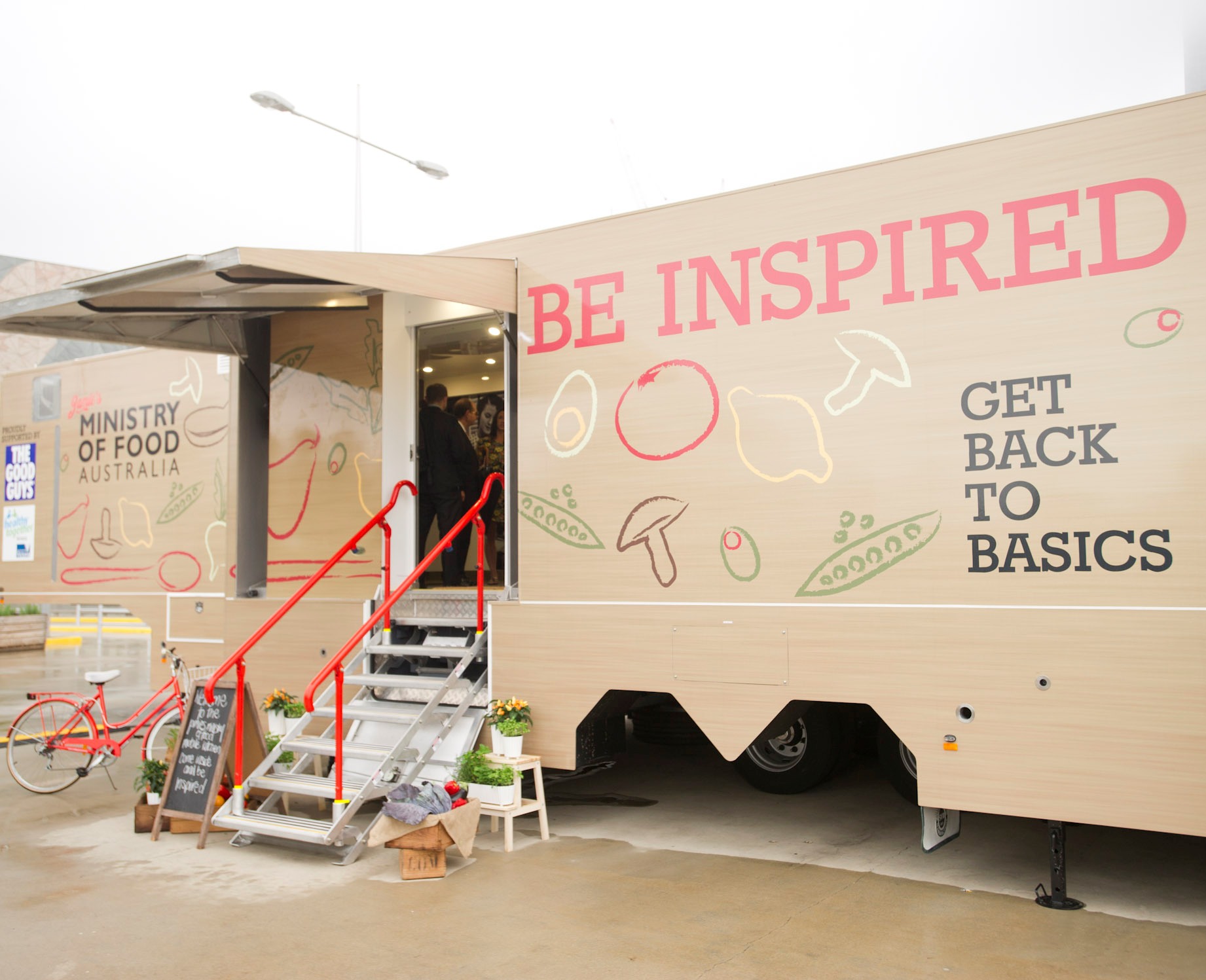 LATROBE Valley will benefit from two new health initiatives being rolled out in the region, including the arrival of celebrity chef Jamie Oliver's Ministry of Food mobile kitchen next month, in an effort to combat alarming local health statistics.
News Ministry of Food classed will begin from the Traralgon Service Centre and Library from Monday, 16 September was welcomed by Latrobe City Council and Latrobe Community Health Service, the organisations behind the Healthy Together Latrobe initiative responsible for securing the community-based cooking program for the Valley.
At the same time the State Government has urged Latrobe schools to sign up to its new Healthy Together Achievement Program website, aimed at "creating healthier classrooms".
State Health Minister David Davis said 20 Latrobe primary schools and 31 early childhood services had already registered for the program, which provided support to "create healthier environments for learning and working by providing step-by-step guidelines, tools and resources".
"This could range from encouraging active transport, healthy fundraising or ensuring better protection from the sun," he said.
State Member for Morwell Russell Northe said Latrobe was one of 14 local government areas state-wide working with its community under Healthy Together Victoria.
Latrobe is also one of 14 municipalities to host the Ministry of Food mobile kitchen which will offer two five-week cooking courses, comprised of one 90-minute cooking class each week for up to 12 participants each time.
Mayor Sandy Kam said the kitchen offered an opportunity for participants to learn the importance of nutritious meal preparation without "complicated, expensive recipes".
LCHS chief executive Ben Leigh said the event would "be a great trigger for Latrobe residents to reconnect with the food they eat and how they prepare it".
Both programs aim to improve the region's poor health profile, which Victorian Population Health Survey data released last year showed Gippslanders smoked more, drank more, did less exercise and had a lower life expectancy that the state average.
The survey also found, in Gippsland, 36.2 percent of males and 26.8 per cent of females were overweight, with many of those being obese – figures which also ranked higher than state averages.
Ministry of Food classes will cost $10 per session, $5 concession. Bookings will be open to Latrobe residents from Monday, 12 August and can be booked through www.jamiesministryoffood.com