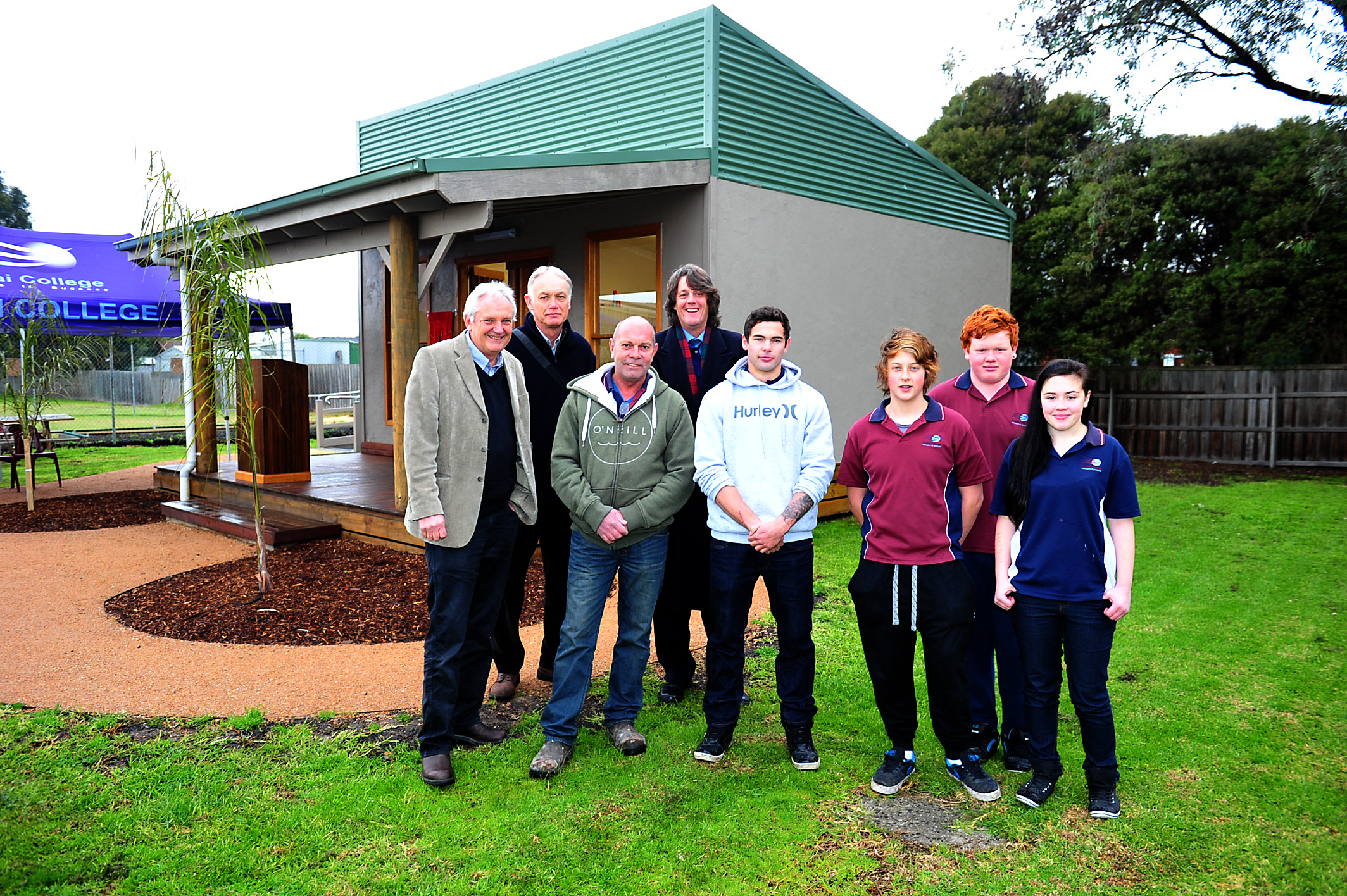 Having hammered every nail and erected every post, 40 Kurnai College students were proud as punch at the opening of a hut they recently built.
The Hands On Learning Hut launch last week recognised the students who reaped the benefits of the Hands On Learning program, a practical, alternative learning opportunity.
With engagement as the target, the program took in students who have been disengaged in their schooling life.
"I wasn't going to school a lot so they decided to get me into this so I would come to school more," student Marnie Bunker said.
"I'm now coming to school everyday of the week.
"I've learnt a lot. I've learnt how to paint things – I've nailed boards up and done flooring and some ceiling work… I want to be a painter.
"Other than the plumbing and the electrical stuff we did all of it; (the program) is amazing."
Program coordinator Michael Stubbe said the hands on style of learning built self-esteem.
"When they first come into the program there's a few behavioural issues and they're low on self esteem; part of this program is that it gives them the opportunity to work in small numbers; they're outdoors doing work they like and it builds their confidence," he said.
HOL program founder Russell Kerr congratulated the school on their achievements and their enthusiasm for the program.
"Kurnai were really excited and got on board and have been on board ever since, we're trying to support the kids that are really not getting on well in school," he said.
"Not every kid learns in the same way and not every kid does well at it; when they fall behind they need some support so the key effort is building a relationship with these students."
Department of Education and Early Childhood Development for the Gippsland region director John Allman officially opened the hut and said the HOL program was the most effective of its kind in engaging students.
"There are lots of models around, but research and the evidence tells us that this is definitely the best one because it's about keeping the students at school, onsite, connected to school, connected to teachers, connected to their friends and connected to their community," he said.
"I think that every secondary school in every community should have a Hands On Learning program, because every secondary school in every community has students that for a time during their schooling, become disengaged."
Visiting the school regularly to help the program's progress, implementation officer Steve Sowinski explained the construction of the hut created a space that differed from regular schooling life.
"It's a place that's slightly different to the school, it's not like school, it's a place they can come," he said.