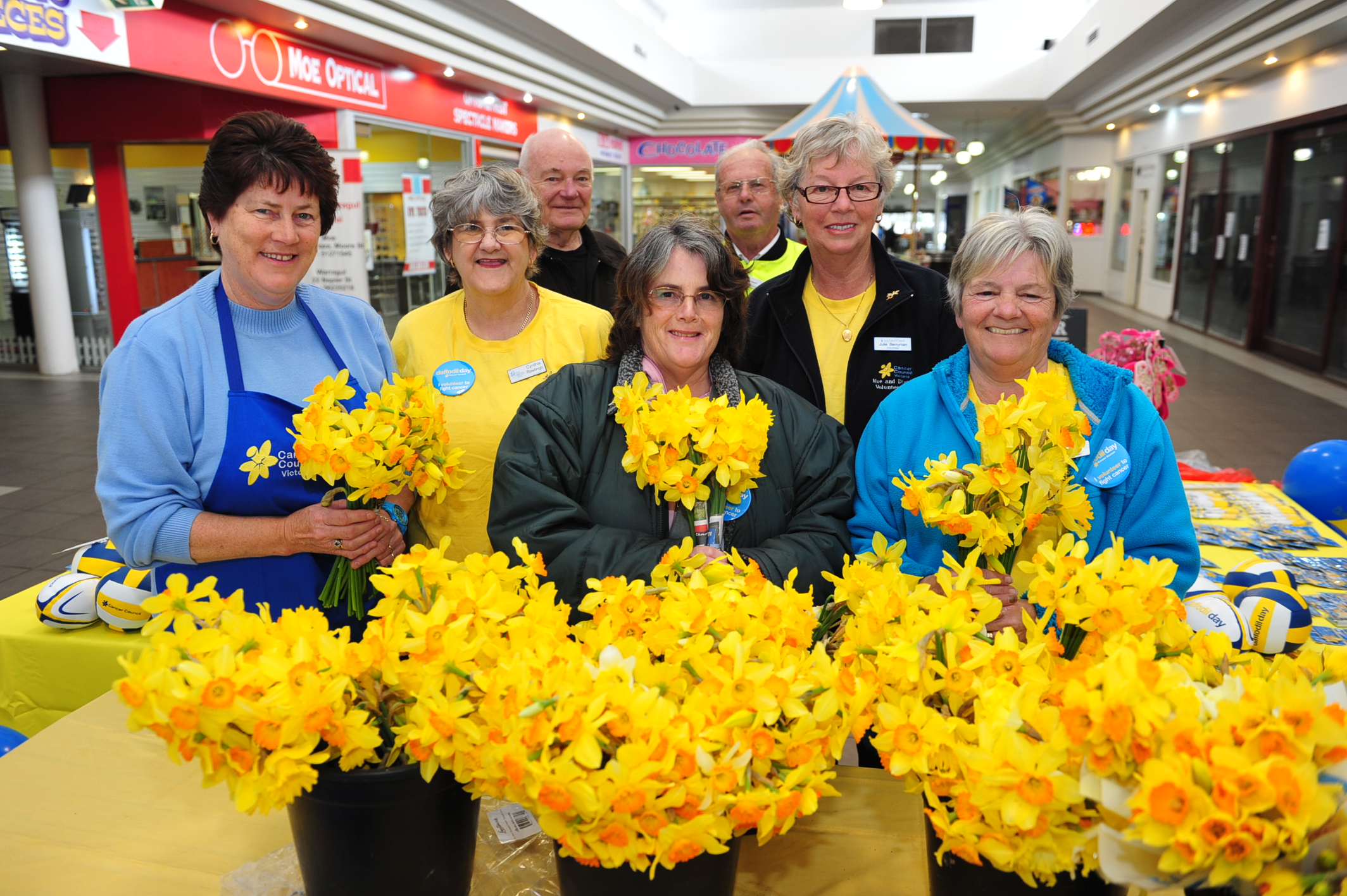 Yellow daffodils brightened up Purvis Plaza in Moe on Friday and Saturday, where Moe and District Cancer Council Volunteer Group raised thousands of dollars selling fresh daffodils and other items.
The group was also set-up in Trafalgar and Yallourn North and were among 383 stalls operating around the state on Daffodil Day, with the Newborough Guides helping out on Saturday.
Volunteer Cynthia Rawlings said on Friday afternoon the group was on track to reach the $5000 they usually raised.
Ms Rawlings said her motivation to raise money for the Cancer Council came from her desire to find a cure.
"Without the donations that we and others make the Cancer Council can't conduct their research and without that research we wouldn't have the marvellous treatments that are available today," Ms Rawlings said.
"The Cancer Council puts so much back into the community and helps all the people in the Latrobe Valley affected by cancer."
Cancer Council Victoria's chief executive Todd Harper said cancer affected everyone – either personally, or through someone they knew.
"It doesn't discriminate on gender, age or race and unfortunately one in two Australians will be diagnosed with the disease by the age of 85," Mr Harper said.
"The generous support of Victorians allows us to help patients through their cancer journey and continue fighting for a cure."