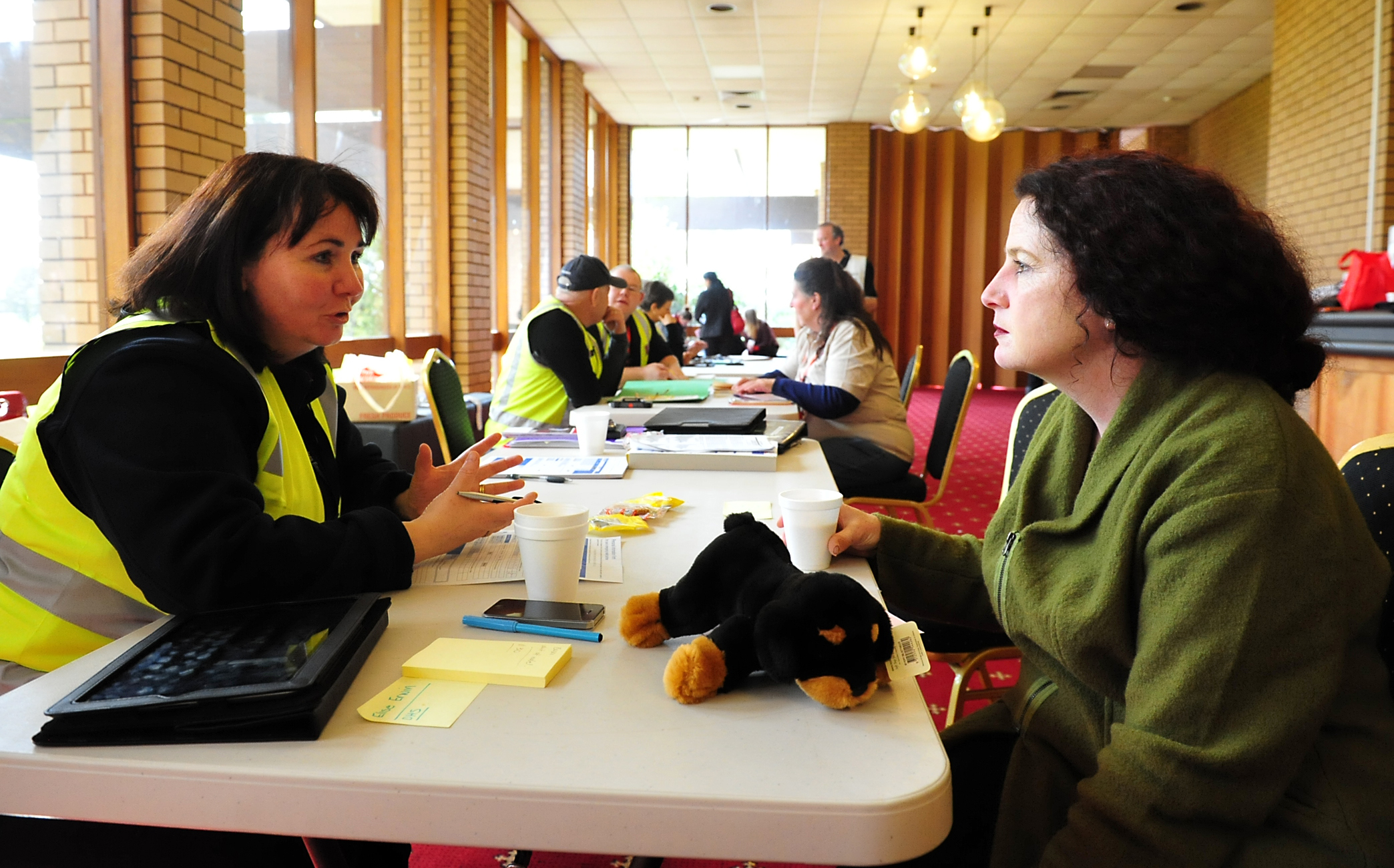 The best of Latrobe Valley's emergency services and relief providers participated in an emergency relief simulation exercise at Kernot Hall, Morwell last week.
The simulation, which was funded as part of a State Government natural disaster resilience grant for the Gippsland region, had the aim of Latrobe City Council and Baw Baw Shire, along with many relief service providers, smoothing out any creases in a series of emergency relief standards and procedures compiled in a document which had recently been developed.
"This is the second one (in Gippsland) and each time we run the exercise we analyse the results and improve the process and go back and refine the document," project manager Doug Caulfield said.
The exercise, which simulated a response to a flood in the area, saw volunteers assuming the roles of community members in distress who entered the centre and were then assessed and had their information put into the relief system document along with the Red Cross registry, which allows universal verification of the whereabouts and welfare of people affected by natural disasters.
Following the assessments, coordinators then determined what types of assistance were required including financial or personal needs support, counselling and accommodation.
"Because in the scenario we have today there is not any accommodation available in the vicinity, the Salvation Army are setting up emergency accommodation in the hall and people will be accommodated there overnight while their residences are checked for structural safety and whether or not they can go back into them," Mr Caulfield said.
"The level of enthusiasm and the degree of participation that's being exhibited by all of the support agencies… is first class and it's really starting to look like we're on the right track with this practice with having a standard process across all of the Gippsland councils and I think obviously the residents of Gippsland are going to be much better for that."