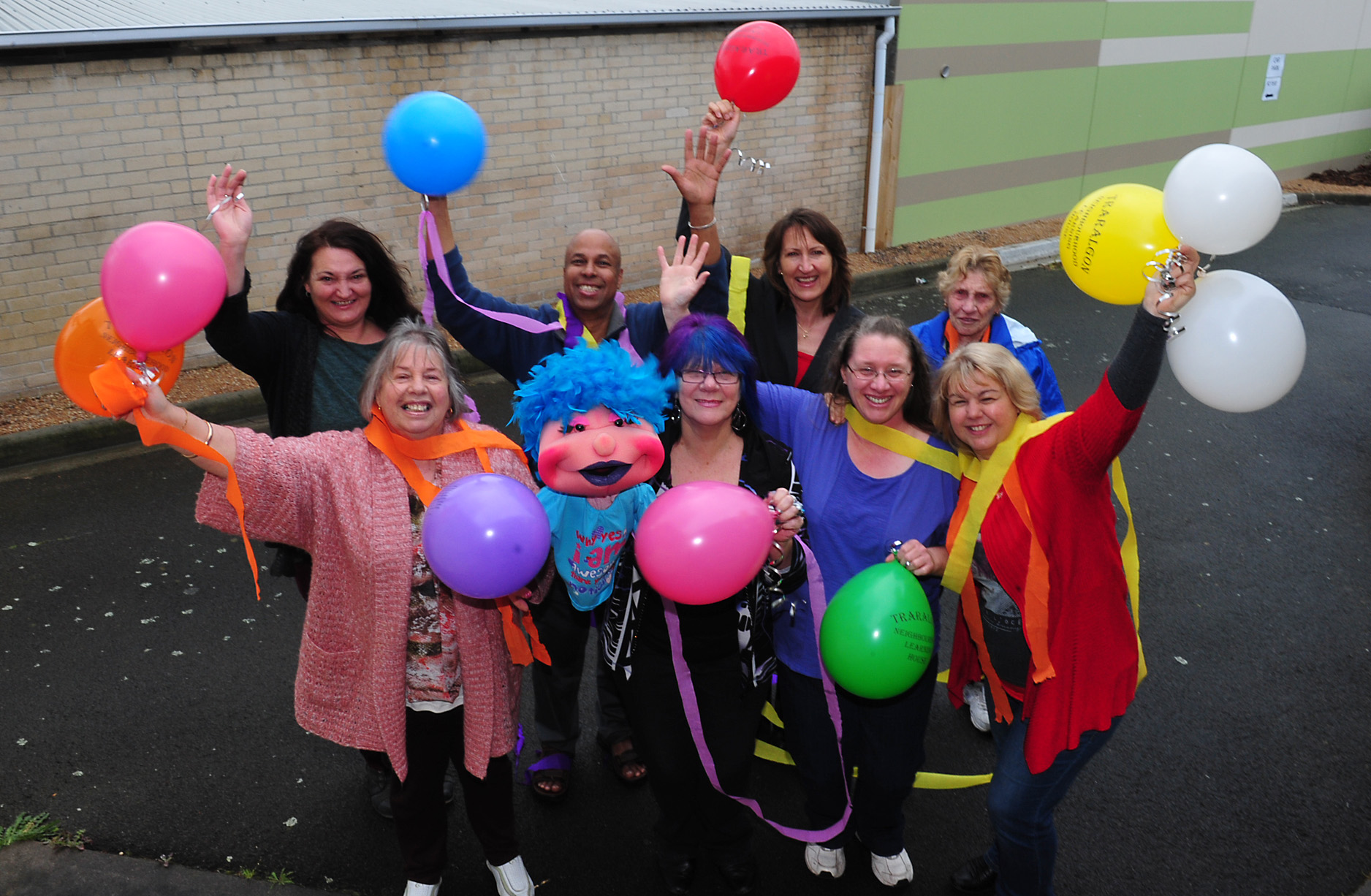 Traralgon Neighbourhood Learning House members rejoiced this week after an anonymous donor contributed more than $30,000 to bring funds required for a major community project over the line.
The funding will cover repairs to the Traralgon Victorian Railways Institute Hall for its use as a much-needed branch of the organisation.
After initially intending to donate dollar for dollar to supplement the total, the anonymous donor saw the group's struggle and brought the online crowd funding money tally, which was just shy of $3000 last Thursday, to $35,240 two hours before the deadline.
The act of generosity effectively saved the entire fundraising attempt, as failure to reach the target would have seen all money returned to donors.
"It feels amazing, I'm really blown away because I'm not closely connected to this person, I just feel really humbled by it to be honest," fundraiser organiser Joh Lyons said.
"It's very outstanding generosity, they just had heard about it and contacted me earlier in the piece and asked a lot of questions about the project and they just think it's a really important thing to do, to give young people a bit more of an option.
"There's been a whole range of people who have wanted to do things but we haven't had the space."
The hall, which will now house a community shed, digital shed, community garden, educational courses and performances is in great need of roof repairs which will cost about $37,000.
"It is a fantastic thing for us and we will be able to do a lot with it and I think this person has just done their own homework and has recognised a great need for something like this for the community," Ms Lyons said.
As leases are still yet to be signed between the VRI and the Neighbourhood House, Ms Lyons said she was unsure of how long it would be until the hall was able to be used but said a 10-year lease would be signed with a grand opening to happen soon.
Organisers are now calling for feedback from the community about what they would like to see in the new space.