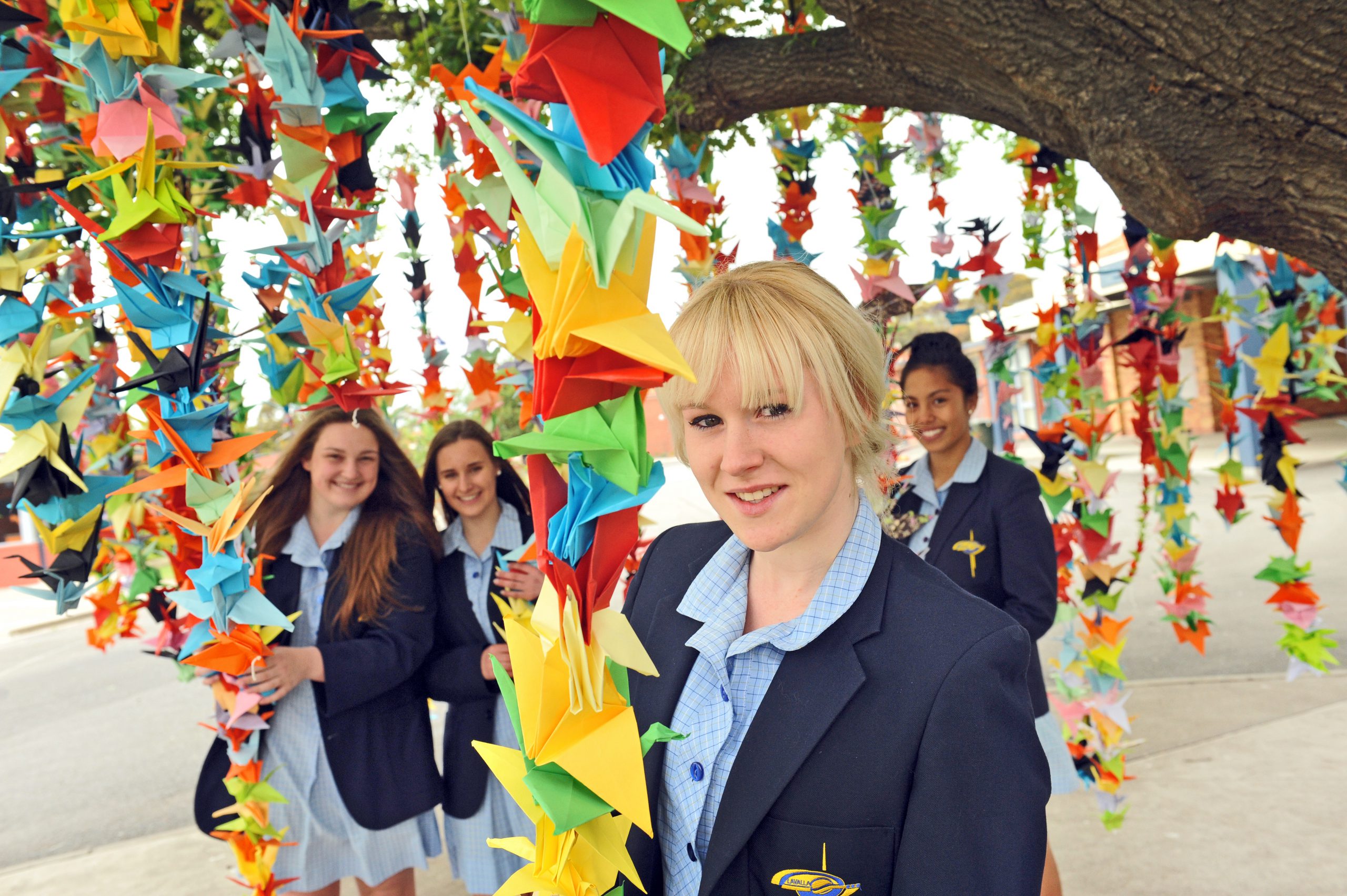 As part of the array of festivities in celebration of the opening of its new arts centre, Lavalla Catholic College St Paul's campus students competed in their year levels to make as many paper cranes as they could in one week.
The idea of the crane display stemmed from the ancient Japanese legend stipulating that if an individual made 1000 cranes, they would be granted one wish by a crane; they also symbolised peace and harmony following World War II.
In total, the school made more than 4000 colourful cranes which they then hung from an oak tree near the new Le Rozey arts centre.
The original arts centre, which burnt down in 2007, has been replaced with a bright, well-decorated and positioned centre that arts teacher Joanne Alford said was a great attribute to the school which saw more creativity than ever before.
"It's just been a dream, the teachers and the students love it, it means that they come into a purpose-built environment," she said.
"The level of work has absolutely improved, because kids are more inspired by such a beautiful environment."
Year nine student Maggie McCormick agreed and said it had inspired her in her artwork greatly.
"I love it, it's a lot cooler and newer, it's very inspiring to get your work done," she said.