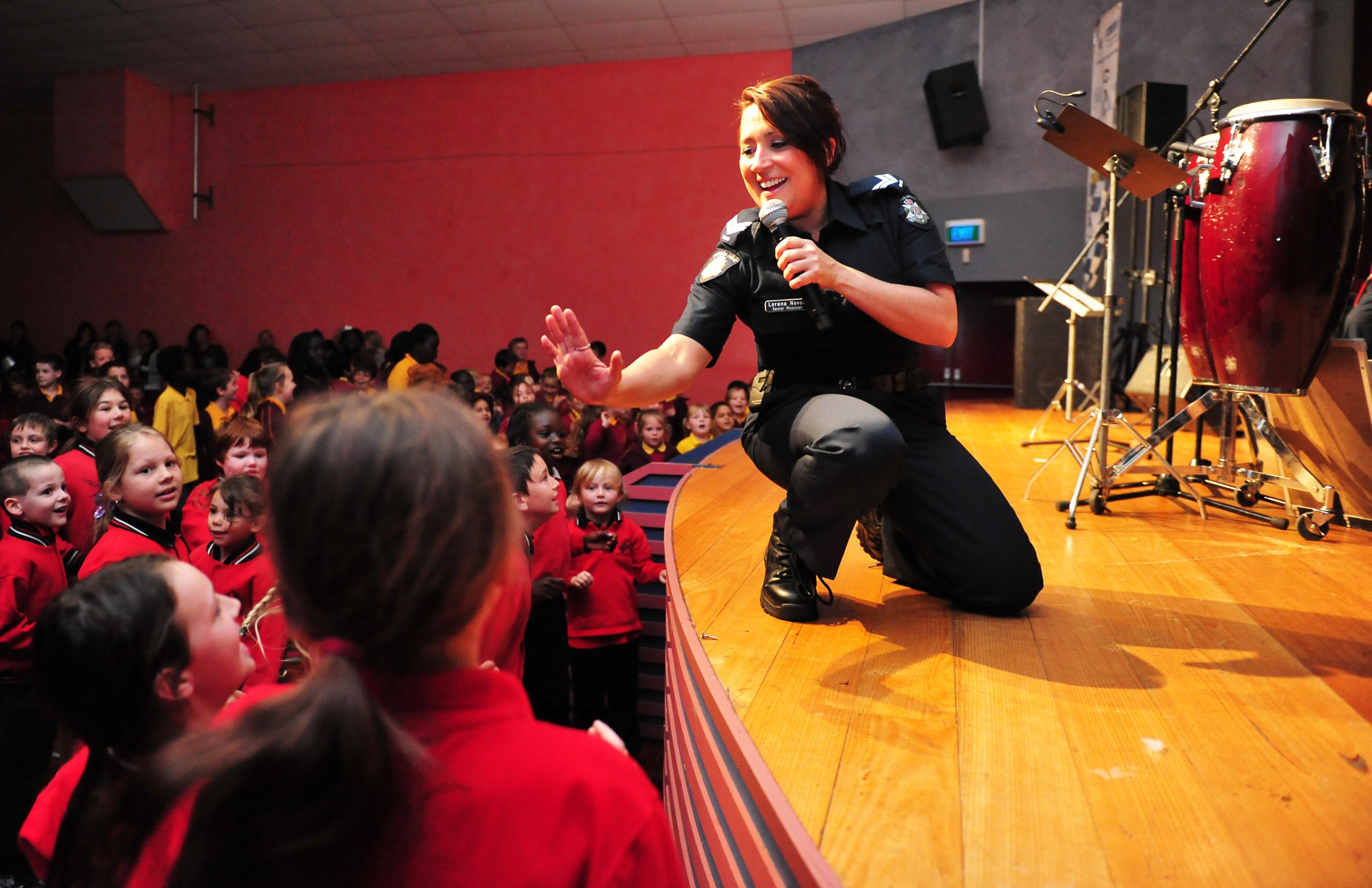 The future of Victoria Police bands will be discussed if the state police minister accepts a request for a meeting with community members and Latrobe City councillors.
Last Monday council decided Mayor Sharon Gibson would write to Police Minister Kim Wells for a meeting.
This came after council received a letter from the Victoria Police Chief Commissioner's office explaining his decision to axe the Code One rock band and Show Band and civilianise the Pipe Band from 2014.
Councillors discussed the importance of the bands' role in promoting a positive view of police to children and their dismay at the decision.
Department land transfer deferred
Latrobe City has pushed back a decision on trading land in Moe for Department of Human Services-owned land in Churchill.
Council owns units on the corner of Albert and Anzac streets, Moe, which the DHS currently leases from council with the Trustees of the RSL War Veterans Home Trust to provide housing for veterans.
DHS has requested the lease end early and the land be transferred to the department.
Council requested the exchange for department-owned land on Walker Parade, Churchill, which has been mooted for a park development.
Questions surrounding the valuation of the two properties caused council to defer the decision to next council meeting.
Tree removal and replacement
More than 530 "inappropriate trees" will be removed and replaced across Moe, Morwell and Traralgon this financial year after council approved its annual tree removal plan.
Street trees deemed inappropriate if they release toxins, cause allergies, contain structural defects or are located in a problem-causing area.
Where possible, trees will be replaced with natives or more suitable trees.
Letters will go out to affected residents advising them of the removal and seeking input on the trees' replacements, with any objections heard.
Since 2005, the annual program has seen 4000 trees removed in total and 4500 trees planted in their place.
Land sale profits to go to reserves
Profits from a recently approved Latrobe City-owned land sale will go to three Moe reserves.
Council voted last Monday night to approve the sale of two parcels of land in Newborough, which adjoin the Moe-Yallourn Rail Trail.
Mayor Sharon Gibson moved to split the profits between the rail trail, Ollerton Avenue Bushland Reserve and Edward Hunter Heritage Bushland Reserve.
Cr Gibson said the money would go towards each committee's budget to carry out works detailed in its environmental management plan.
"This is going to help them eradicate weeds and (carry out) other works, which does cost a lot of money," Cr Gibson said.
"If this (money) can get them further down the track with their plan we're all the beneficiaries."
The sale is yet to be finalised.
Planning for health and wellbeing
Latrobe City Council's Public Health and Wellbeing Plan has been adopted, with an emphasis on preventative measures.
The plan outlines Latrobe City's health-related services and goals from 2013 to 2017 and also examines data about the health status of the city.
"It will provide an evidence-based approach to preventative health and health promotion activities within Latrobe City," the officer's report detailed.
An officer said the final plan was completed after input from health organisations and 45 public consultations with more than 200 participants.