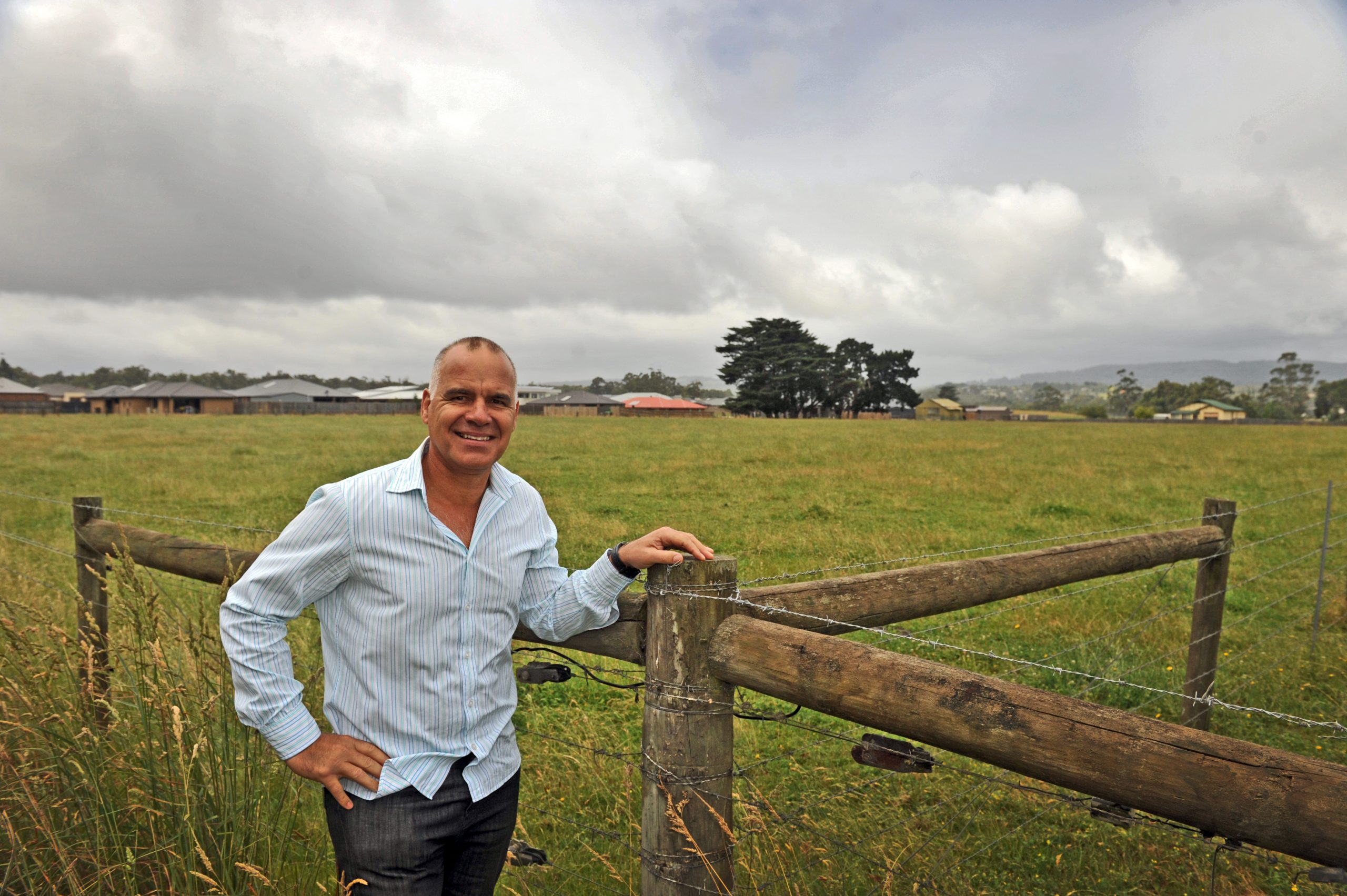 A former Australian Football League great is backing Moe, announcing the release of lots in a new residential estate of which he is the main stakeholder.
Carlton legend Greg "Diesel" Williams, who is already the major investor in the Lake Narracan development project, is also looking at the shorter term with Narracan Meadows.
Mr Williams said he was impressed by the potential for development around Lake Narracan and thought people would be drawn to the new "ready-to-go" estate because of what was to come.
"There are a lot of good things happening here in Moe," the former Carlton, Sydney and Geelong footballer said.
"Lake Narracan is a beautiful spot, it's just looking a bit tired, but there's huge potential."
Committee for Moe chair Manny Gelagotis said Mr William's investment in Moe was a good sign of investor confidence in the region and a boost for Latrobe City.
"It's great to see (developers) spending their money in Moe and Latrobe City," Mr Gelagotis said.
"I'm excited about the progression of the town, but this should mean a lot for everyone.
"Lake Narracan is the number one tourism drawcard in Latrobe City, so it makes sense for the whole city to be excited about (future development)."
With the stage one marking the release 30 of the 67 lots, ranging in size from 650 square metres to about 850m2, Narracan Meadows joined other new developments in Moe, including Monash Views and Mitchell Grove.
"Funding for the Moe Activity Centre Plan is coming through, the racecourse is nearly fixed, there's all these residential estates – Moe's the hot spot," Mr Gelagotis said.