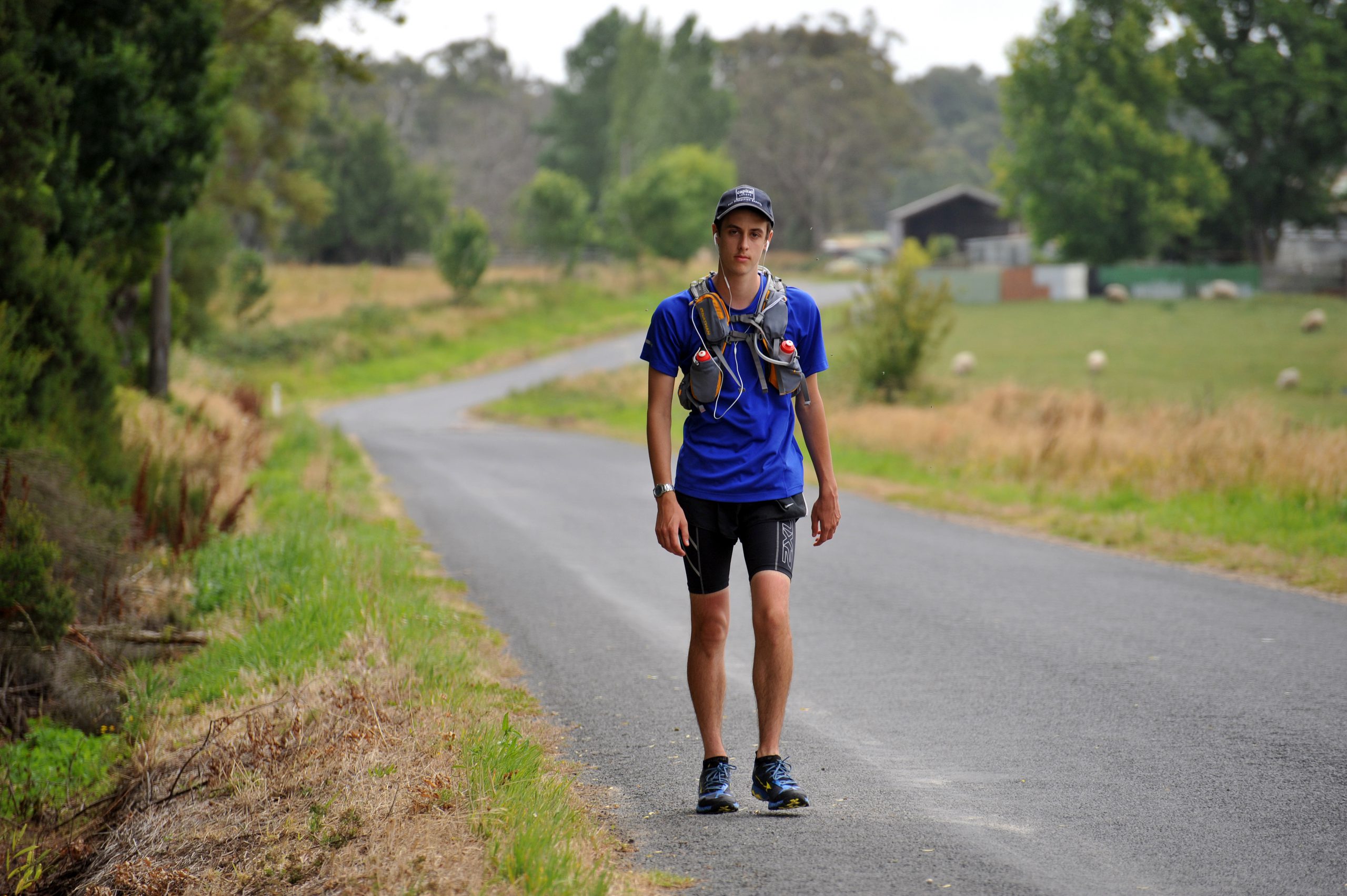 A Melbourne teen's new year quest to raise money for charity took him through Moe last week.
While other school-leavers are relaxing, working or preparing for further education, Port Melbourne's Alex Cooke is pounding the pavement for beyondblue – a charity that supports Australians who suffer from depression or anxiety.
Alex began 2014 by taking the first steps toward his destination of Sydney, running and walking more than 100 kilometres over three days before he reached Moe on Friday evening.
The 18 year-old said his motivation for the 1060km, 25-day journey was two-fold.
"I was thinking about what I was going to do after I left school – what would be a good, cool thing to do," Alex said.
"I thought I could go on a big trek from Melbourne to Sydney and I could raise money for a charity."
Alex said he chose beyondblue because he had seen the toll depression and anxiety took on people first-hand.
"I've seen depression effect quite a few of my peers. I want to try and help as much as I can," he said.
Alex said his goal was to raise $15,000 and so far has raised more than $2800.
To prepare for this long trek, which would see him arrive in Sydney in time to celebrate Australia Day, Alex has spent many hours running since he began training in October.
"I haven't always been fit. Half of the point of this is this is something I'm pushing myself to do," Alex said.
"If I can do this with a couple of months of training then every single step is really pushing myself to try and do this and help people."
After two days on the road Alex said he was "feeling confident" he would be able to travel an average distance of 42km a day and reach his destination.
For more information or to donate to beyondblue, visit give.everydayhero.com/au/alex-cooke-australia-day-melbourne-to-sydney-hypermarathon-2014