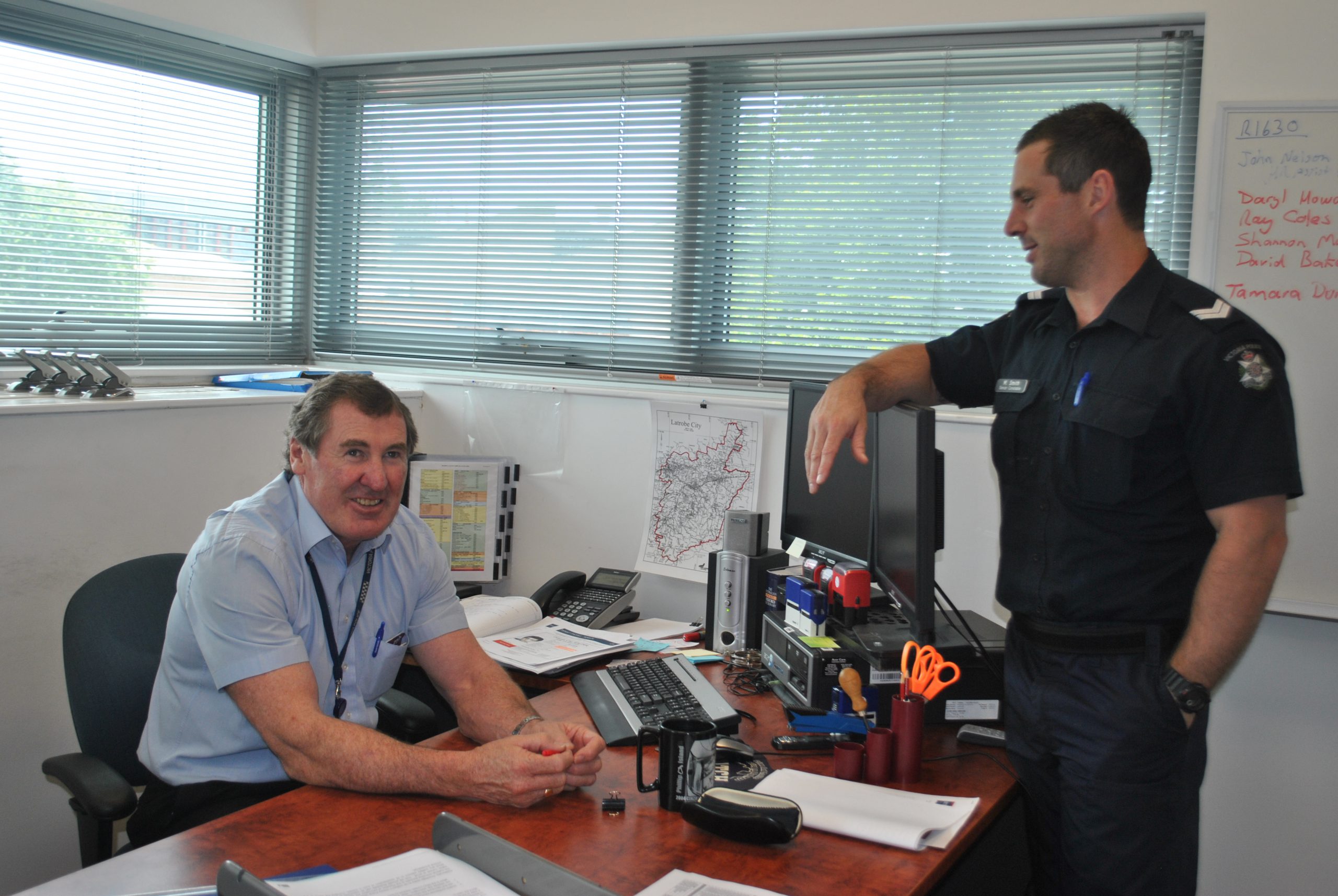 A lot has changed in the 40 years since Morwell's Detective Sergeant Denis Smith joined the Victoria Police force.
And it is not just the price of beer – which was 22 cents a pot in 1973.
Det Sgt Smith said compared to when he started, the types of crimes his son, Greater Dandenong Detective Senior Constable Mark Smith, cut his teeth on were more often related to drugs.
"When I was working in the metro area it wasn't unusual for people to be using and dealing cannabis, and less often heroin," Det Sgt Smith said.
"But when I came to Morwell in early 1980 that was less evident, certainly there was softer drug use, but it was minimal, I was mostly dealing with dishonesty offences and assault," Det Sgt Smith said.
The younger Smith, who worked in Melbourne then Morwell, said "for me, it's always been drugs or alcohol-fuelled violence" that he was mainly policing.
"In Melbourne and in the Traralgon entertainment precinct on a Friday and Saturday night there's alcohol and drug-fuelled assaults and domestic violence," Det Snr Const Smith said.
Det Sgt Smith said the drug of choice had also changed, from alcohol and the occasional cannabis and heroin use in the 70s, to methamphetamine, more commonly known as ice.
"Years back it was ecstasy and speed, but that has fallen away and been replaced by ice," Det Sgt Smith said.
"When I first began, drug use was minimal – now to my mind it's seen as a right of passage with the young people. They say experimentation is a part of growing up.
"My concern is with the type of drug (ice) and its addictive qualities, it poses a greater risk, especially to the young people.
"They think 'I'll just try it once or twice', and then they're hooked."
However, Det Sgt Smith said he didn't think his son had it any harder than he did.
"I wouldn't say it is easier or harder now compared to then – it's a different world," Det Sgt Smith said.
"Back then it was a very much in-your-face style of policing that we operated under. We had a siege mentality. It was us versus them, them being the crooks."
"Now it's more about how can we help them, and rehabilitate them," his son said.
Det Snr Const Smith said he thought in some ways policing was easier, but, conversely, increased public expectation and the criticism made it harder.
"The spotlight shines brighter on police officers on and off duty. They face greater scrutiny," Det Sgt Smith said.
Det Sgt Smith said he felt his son was better equipped to handle the pressures of police work.
"My background was school then working as a clerk in the public service, then (police) training. I had just turned 20 when I started, which was typical age of most recruits," Det Sgt Smith said.
"Mark studied exercise science, then a Diploma of Education and worked as a teacher and he began at an age typical of today, between 27 and 29 years old.
"It's also not seen as necessarily a long-term career by the officers who started in Mark's year, which can be seen as a theme for employment in general."
However Det Snr Const Smith said he did not see himself doing anything else and had just been promoted.
After being stationed in Morwell with his father for almost four years, Det Snr Const Smith has just begun a new posting at Greater Dandenong in the Sexual Offences and Child Abuse Investigation Team.