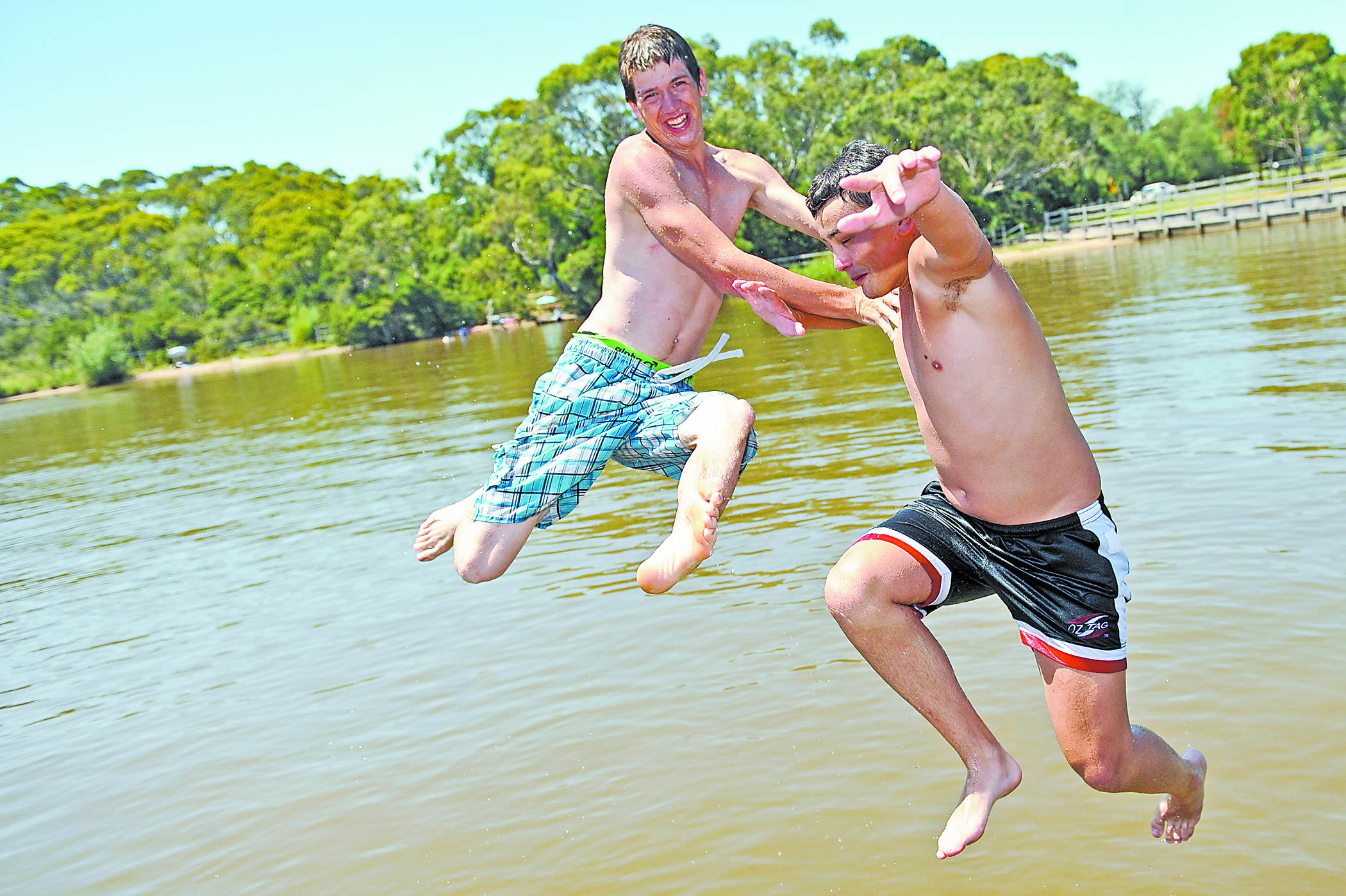 LATROBE Valley waterways expect to see more locals and visitors alike take relief from the heat this week after a slow holiday season.
The region saw maximum temperatures reach 41 degrees yesterday and was forecasted to reach 39 degrees today and 41 degrees tomorrow.
However, inconsistent weather during the peak holiday season over Christmas and New Year's affected tourism at Lake Narracan and Hazelwood Pondage.
Latrobe City Council acting recreation and city infrastructure general manager Damian Blackford said weather leading up to the holiday season resulted in slightly lower than average tourist numbers at the two waterways.
"Having said this, we expect to see an increase in the number of visitors to the parks as the temperature rises in the coming weeks," Mr Blackford said.
"Utilisation of the parks will be consistent through the next few weeks before school commences again."
The caravan parks at the two waterways, predominantly made up of permanent site holders during this period, had high usage during the Christmas and New Year's period.
However, Mr Blackford said Lake Narracan and Hazelwood Pondage foreshores, both popular with day visitors from within and out of the municipality for boating, swimming and general recreation, have been less frequented.
He said visitor numbers were slightly down compared to last year during the same period, but again attributed this to temperamental weather.
"The milder weather has affected visitor numbers as the recreational activities conducted in these areas are more conducive to warmer weather," Mr Blackford said.
"In addition, on average there has been a slight decrease in the length of time people are staying at the caravan parks.