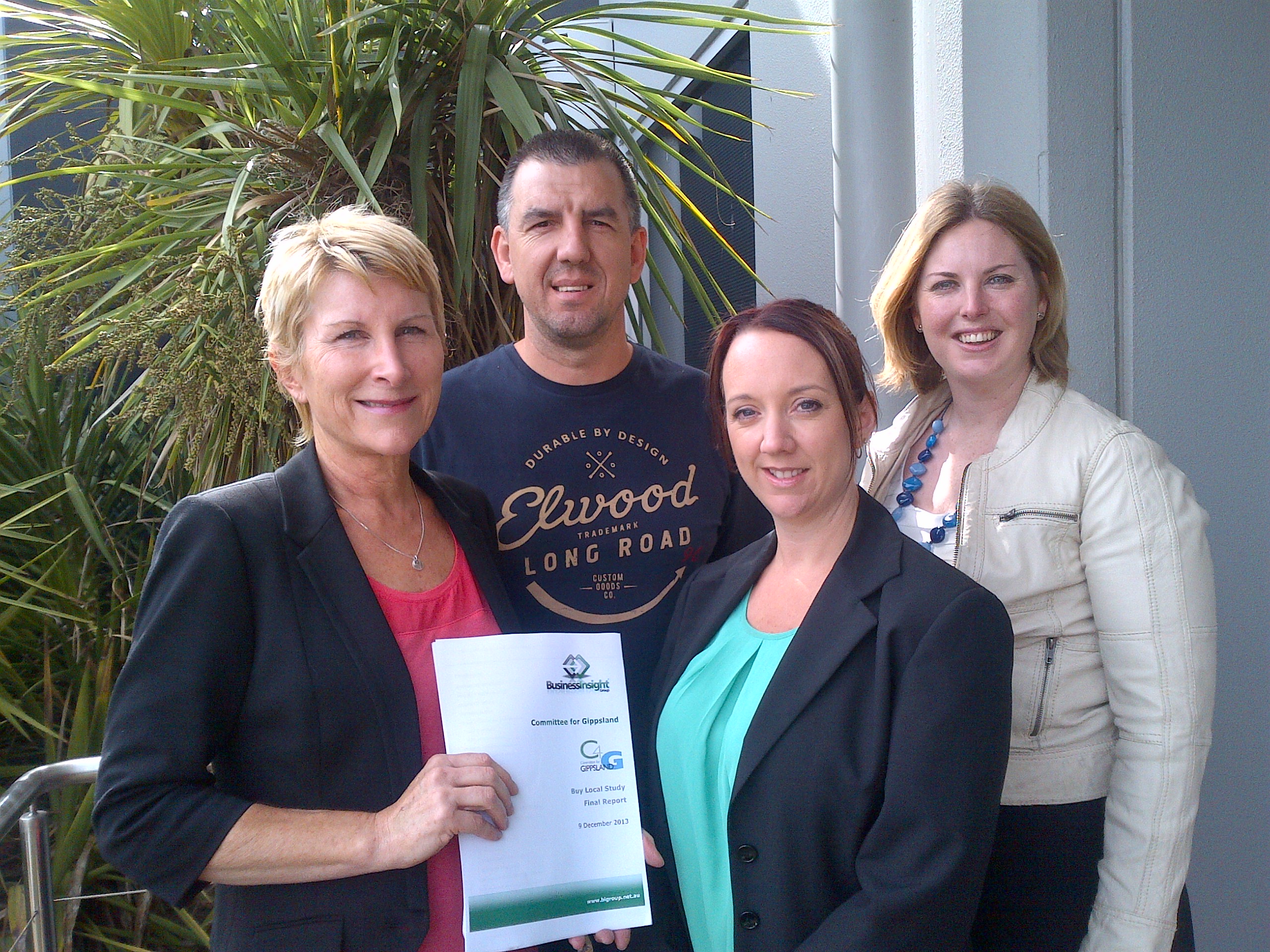 For every $100 a Gippsland business earns, it distributes $96.93 back into the community, a Committee for Gippsland commissioned study has found.
The study released earlier this month found, comparatively, for every $100 going to a non-local business, $71.33 was recirculated in the local economy.
This $25 difference was among findings in Leongatha and Drouin-based Business Insight Group's study, which gathered financial data from local and non-local businesses to find the average dollar amount.
"Significantly more money recirculates locally when government departments, businesses and consumers choose to support our locally owned businesses," C4G chief executive Mary Aldred said.
"Unlike their national competition, locally owned businesses are more likely to purchase from other local retailers, manufacturers and service providers.
"Supporting our locally owned businesses is critical in growing a strong Gippsland economy."
Ms Aldred said the report identified four key ways a local business returned money to its community, including wages and benefits paid to residents, profits earned by local owners, purchases of local goods and services for resale and internal use; and contributions to local charities and not-for-profit organisations.
C4G member and Moe business owner Manny Gelagotis said the community relied heavily on its business people to support community groups and sporting clubs.
"The cycle is critical to town progression, and as a local business person I like to reinvest in my own town that supports my business," Mr Gelagotis said.
"This is critical to building relationships and being respected in your own community, and helping sustainability with things like employment and success once you have installed strong values in your community."
Ms Aldred said C4G would speak to local organisations and stakeholders about the findings, and advocate an uptake of the report's recommendations.