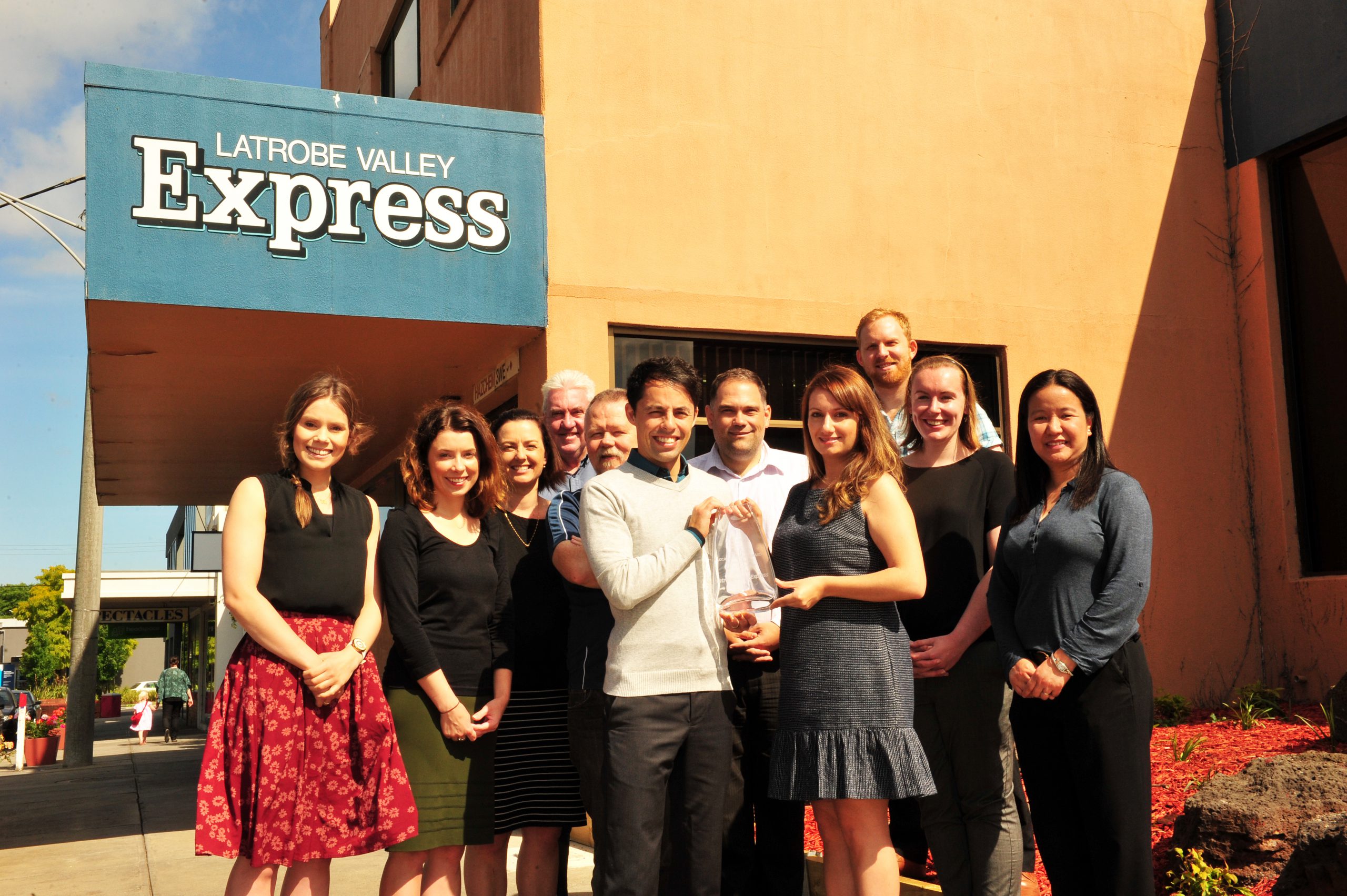 The Latrobe Valley Express has taken out the Award for Local Reporting, circulation over 10,000, at this year's Victorian Country Press Association awards.
Its entry, 'Councillor controversy' included a series of articles from earlier this year by reporter Stephanie Charalambous on the controversy surrounding Latrobe City Councillor Christine Sindt's public comments about Islam, beginning with her opposition to the Latrobe Valley becoming a 'refugee welcome zone'.
Judge and Deakin University journalism lecturer Lisa Waller said the entry dealt with a highly sensitive political and social issue in a fair and balanced way.
"This is high quality journalism that synthesizes lots of sources and important side issues and stays with the story as it unfolds," Dr Waller said.
"Councils and local council reporters in Victoria are being faced with complex issues related to cultural diversity and identity, and this coverage provides an example of best practice for those facing similar reporting challenges."
The Express was highly commended in the Award for Journalism, circulation over 10,000, for its entry of three consecutive editions.
Judge and senior journalism lecturer at RMIT University Katrina Mandy Oakham said The Express had continued its "fine work as a community champion and advocate".
The award went to the Bendigo Weekly.