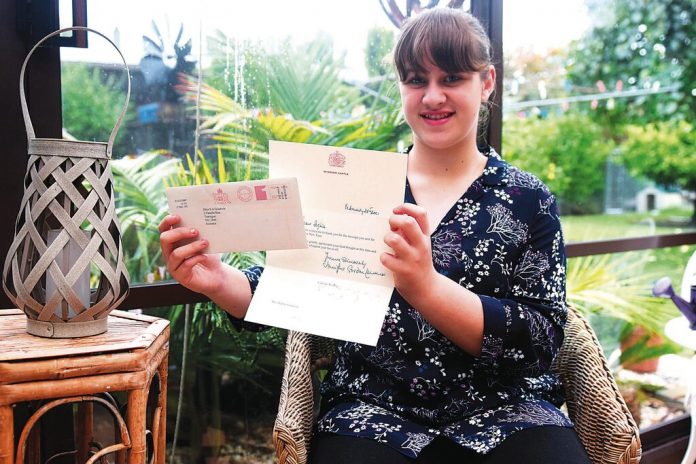 By Liam Durkin
TRARALGON teenager Sophie Goodwin received a great thrill recently, with a letter from Windsor Castle landing in her mailbox.
The 13 year old had written to The Queen in November, wishing her and the Royal Family a merry Christmas.
Sophie said it was something of a shock to receive a reply relatively quickly.
"I was actually quite surprised, especially with COVID and everything," she said.
"I've always liked The Queen and like the history of the Royal Family.
"Just being able to write a letter to her, even if I don't get a reply, I like being able to talk to her."
It was the second letter Sophie had sent Windsor Castle, and the Royal Family has replied on both occasions.
The Queen was receptive of Sophie's well wishes, and her reply was signed by Lady-in-Waiting Jennifer Gordon Lennox.
As well as letters, Sophie also has a number of Royal Crown coins left to her by her grandfather.
Sophie hopes to travel to the United Kingdom one day to visit Buckingham Palace.
Those who would like to send a letter to The Queen can do by addressing correspondence to: Her Majesty The Queen, Buckingham Palace, London SW1A 1AA.
It is estimated The Queen receives 300 letters a day.
The Queen is shown almost all of her correspondence on a daily basis by one of her private secretaries.
Traditionally, those wishing to write a formal letter open with 'Madam' and close the letter with the form 'I have the honour to be, Madam, Your Majesty's humble and obedient servant'. As a constitutional Monarch, The Queen does not intervene in any political or personal disputes, and letters asking her to do so will receive a standard reply to this effect.