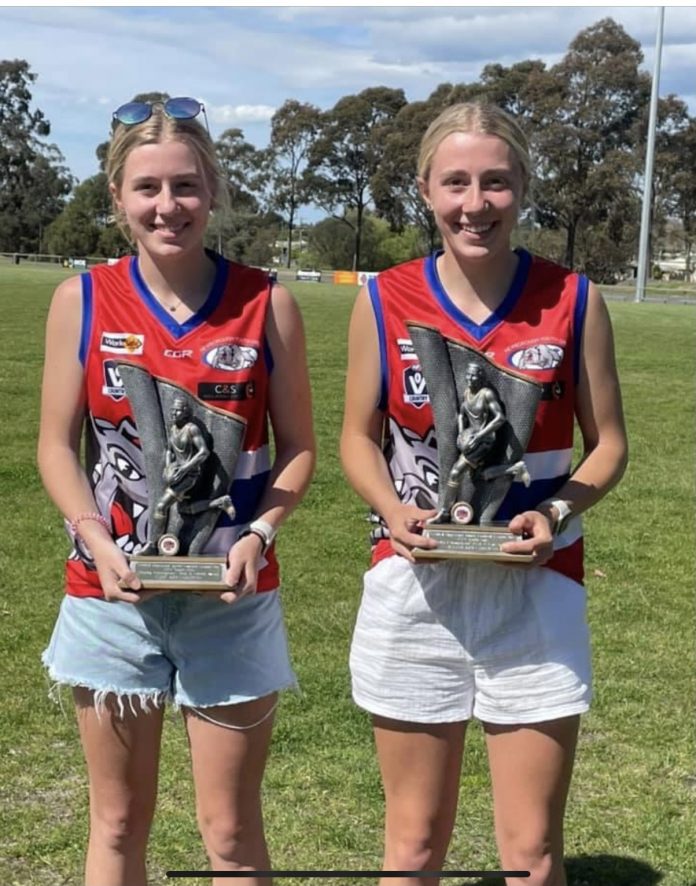 STAFF WRITERS
STAFF WRITERS
FOOTBALL
NEWBOROUGH Junior Football Club Youth Girls held its presentation for the 2021 season recently.
Alisha Molesworth won the best and fairest, to go with her league title as well as the goalkicking award.
Twin sister Elise was runner-up in the best and fairest and also won the league best and fairest.
Most Consistent player was Bella Rosato and Best First Year player was Raemarie Collins.
Ellie Varsaci was judged most improved.
The Bulldogs went through the season undefeated, but unfortunately did not get a chance to play in the grand final due to COVID restrictions.
Newborough should be well primed to go again in 2022, as all their players this season were downage.
This season also saw the youth girls team have seven players play with the inaugural Newborough/Moe senior women's team.
The team has turned its attention to next season and is looking to put in a solid preseason.
The club wished to thank the Central Gippsland Junior Football League, especially Mark Micallef and Matt Snell to keep the season going as long as they could under trying circumstances.