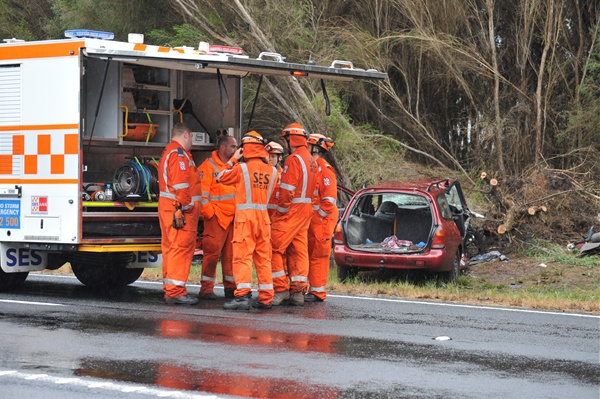 A 45 year-old Sale man suffered minor injuries when he lost control of the red station wagon he was driving, crashing into the median strip of the Princes Freeway about 1.10pm on Saturday near Hernes Oak.
Police said the man was trapped in his vehicle for some time, but was eventually freed by members of the State Emergency Services Victoria and the Country Fire Authority.
The man, who was the only occupant of the car, was taken to Latrobe Regional Hospital.
Police are still investigating.
Latrobe Highway Patrol cautioned roadusers to concentrate while driving, and to slow down when passing accident scenes.