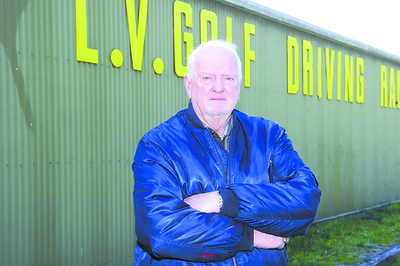 LOCAL businessman Steve Szabo is one developer desperate for progress on his proposed Morwell-based residential development plan.
Mr Szabo welcomed news Latrobe City Council would be working with an "expert" State Government-appointed planning squad to streamline plans like his own.
The Morwell man has been locked in an 11-year battle he calls a "holy grail quest" over plans to subdivide a minimum of 120 residential lots on his Toners Lane land.
"I would really support any efforts made to try to get a resolution on this," he said, referring to an expected intensified focus on development plan assessments in the Latrobe Valley.
Since winning a long-term campaign to have a State Government environmental overlay lifted from his property early last year, Mr Szabo has been further frustrated with council's stringent application of a Development Plan Overlay on his land.
DPOs applied to large precincts of land across the municipality require all landowners within the boundaries, identified by council, to endorse a detailed plan for the future development of that land.
Developers have criticised council's "rigid" application of the DPO tool, which they claim has stalled any progress on 800 hectares of land rezoned by the State Government across the Valley.
Council has always defended its demand for a "high-level of urban design and connectivity" on those land parcels.
Critics have said council's interpretation of DPOs as a blanket set of controls over an entire area of land, precluded any opportunity to assess plans for an area in "sections".
They have said where multiple landowners were involved, as they were in almost all recently-rezoned areas, council's approach proved problematic and was delaying potential development in the foreseeable future.
Mr Szabo said State Planning Minister Matthew Guy had, in a letter to him, recognised DPOs over land such as his could be "fractured and separated" and he hoped council would soon agree.
Mr Szabo and BFN development director Brett Neilson, whose proposed Cross's Road residential development in Traralgon has been delayed by DPO requirements, both expressed concern that council would soon enter pre-election caretaker mode, further prolonging their applications.