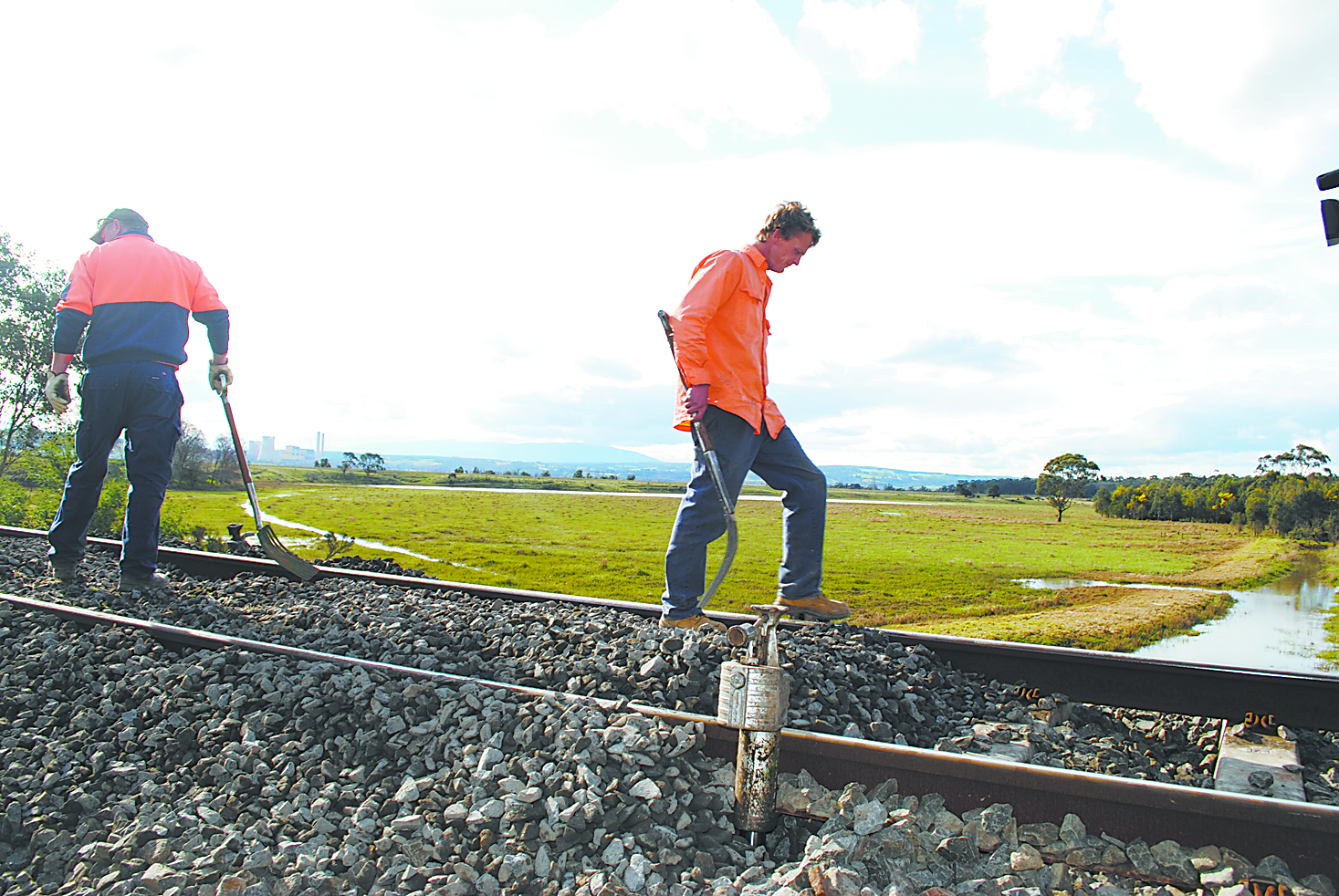 A V/Line response team is due to arrive at the troubled Morwell wetlands rail section in the coming 48 hours, to begin prepping the area for long term repairs.
The Melbourne-based team, which specialises in repairing flood-damaged sections of track, has spent 18 months in the state's west repairing similar track damage.
According to V/Line, a 20-metre section of track, positioned east of the Morwell River, was damaged when six culverts overflowed and eroded ballast and foundation from beneath the line last weekend.
V/Line regional manager Tim Pianta said engineers could not access the site for a comprehensive assessment until water laying either side of the track was cleared, through construction of a localised dam to pump water from the area.
"We've been preparing access to the site for large equipment (since last Wednesday), and we are hoping to have that water pumped out by mid next week," Mr Pianta said.
Long-term solutions being considered for the site are believed to include a bridge and a reinforced version of the existing design.
Mr Pianta dismissed earlier suggestions by the Public Transport Users Association that V/Line had hastily re-opened the line last Monday afternoon, after temporary repairs were made to the line after instability was discovered the night before.
"When temporary repairs were put in place, we had our engineers out there monitoring each train as they went through, but we came to the decision from a safety point of view to go straight out to the end goal," Mr Pianta said.
"We decided to shut up shop, as we would only have to continue making temporary repairs."
Mr Pianta categorically ruled out any relationship between the track instability and the collapse of the Morwell River into the adjacent Yallourn open cut mine.