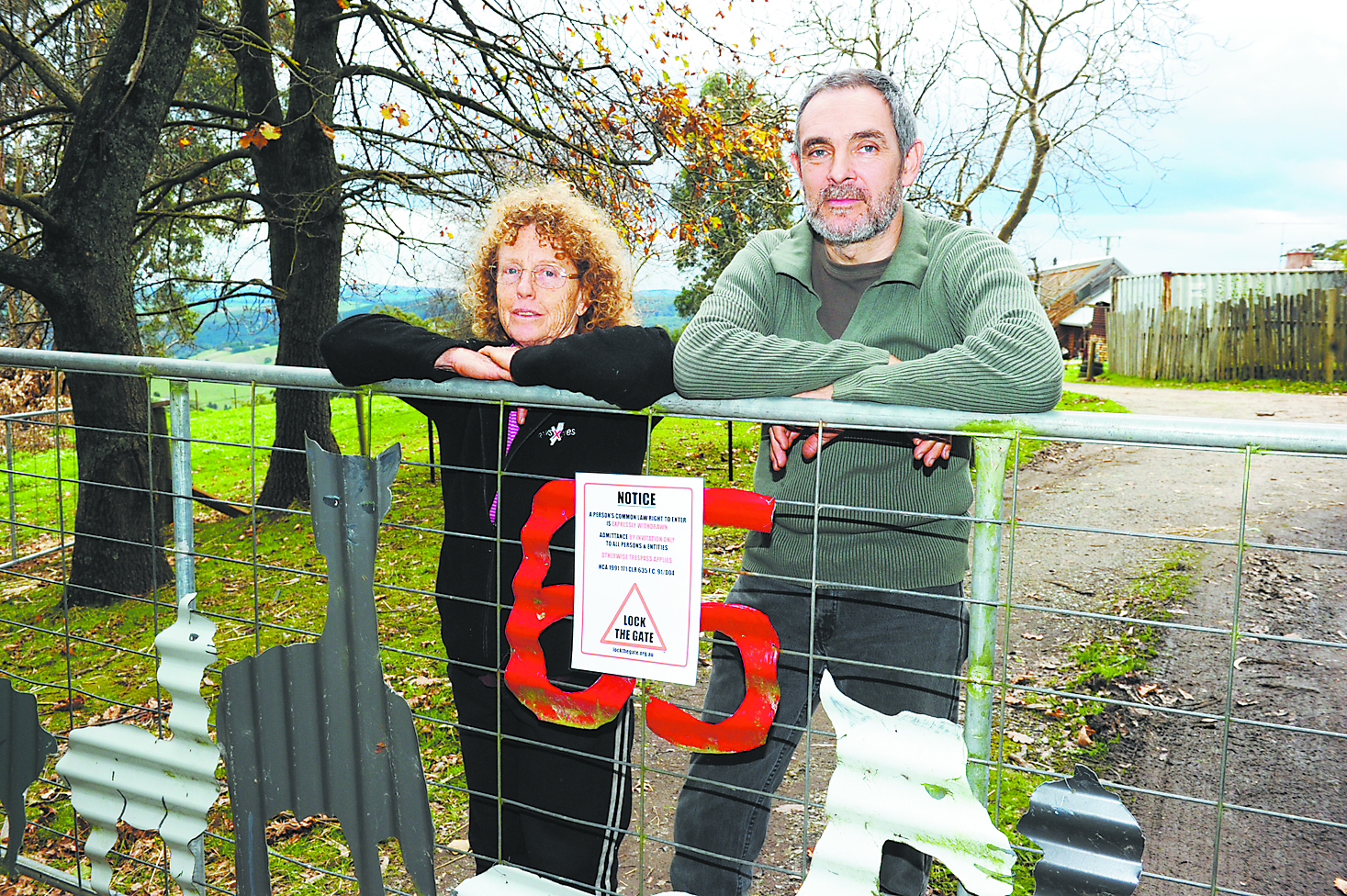 THE State Government has surrendered to the anti coal seam gas exploration movement, but green groups warn the fight is not over.
Ten Gippsland community anti-mining groups and Friends of the Earth will push for a moratorium on all exploration licenses following last week's State Government announcement on a CSG exploration moratorium.
In a bid to strengthen landowner and community rights against CSG exploration, Energy and Resources Minister Michael O'Brien announced a hold on CSG exploration licenses which involve hydraulic fracturing, or "fracking" and the use of potentially dangerous chemicals.
The moratorium will be effective immediately, until the National Harmonised Framework for coal seam gas proposals are considered, however did not include issuing of all unconventional gas exploration licenses, such as Tight or Shale.
Mr O'Brien said, despite alternative sources of natural gas providing "potential economical benefits" for communities, the State Government would not allow industries to threaten the environment or food production.
"Industry development relies on the quality of the engagement between exploration companies and the local communities where this activity takes place, and it relies on the community having the confidence that government regulation keeps pace with an evolving industry," he said.
Despite deeming the move an "incredible win", Friends of the Earth coordinator Cam Walker feared the move was a "green wash" to appease political pressure from local community groups.
"The government's hoping the problem will go away but the only thing that will make it go away is a ban on any further exploration or production of both new coal and all onshore gases pending a full state inquiry," Mr Walker said.
He said the moratorium was a State Government admission the previous laws were inadequate to protect landowners and communities.
The community safeguard reforms include a hold on new and approved onshore CSG exploration licenses until the NHF, due in December, investigates regulations of the CSG industry including water management and monitoring, well design and integrity, fracking, chemical use and industry and community engagement.
"If you are not going to intend to let them frack, why would you let them explore?" Mr Walker said.
"Regardless of whether they are fracking or not, do we want to be issuing exploration licenses in our best food producing area?"
There are currently 16 CSG exploration licences in Gippsland, according to the Department of Primary Industries.
Anti-mining movement, Lock the Gate, which has more than 2000 Gippsland supporters, believe the move was reflective of the "power to the people" but feared it was merely a political peace offering.
"It is nice to have a moratorium on fracking but we would like a complete ban on coal seam gas mining," Mirboo North founder Brigitte Kat said.
"All this is, is the government giving us a carrot so that we lay low."
Despite no fracking works currently approved in Victoria, Ms Kat feared "once everyone calmed down" the State Government would lift the moratorium.
"I don't think they should do any mining of any sort until they can prove no harm would be done to land, water and communities," she said.
Under the National Agreement, the newly established Independent Expert Scientific Committee will commence a Gippsland regional scale study into water and water dependent eco-systems.
"This study will provide a firm scientific basis to enable the government to better regulate for future coal seam gas exploration and production to ensure there is no long term risks to ground water aquifers," Deputy Premier Peter Ryan said in a statement.