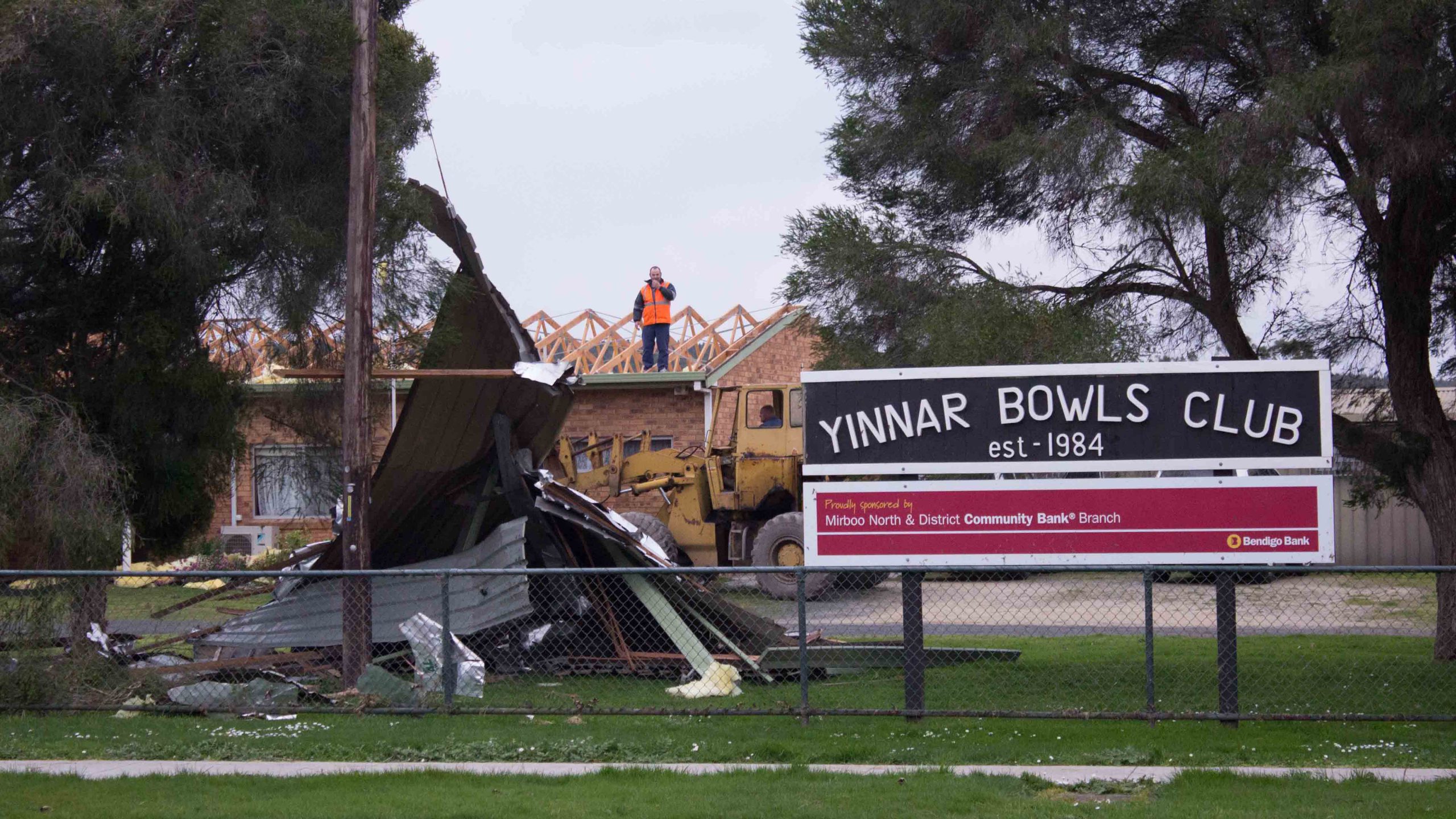 YINNAR Bowls Club had its entire roof blown off during heavy winds yesterday.
The incident occurred about 11.15am.
Members of the bowls club put together an ad hoc shelter with heavy tarpaulin to preserve the clubhouse in case of rain, with the assistance of Country Fire Authority.
"If we get heavy rain it will ruin the plasterwork inside like the ceilings and the walls and it will mean we'll be without a clubhouse for a lot longer," club green keeper Geoff Whitelaw said.
"Half the roof is over near the school on the other side of the road and the other half made it to the road way, it's a real mess.
"We knew it was going to be windy but not that bad."
The club had its insurance assessed and emergency work commenced last night.
Mr Whitelaw said nobody was at the club when the incident occurred.
State Emergency Services were unavailable for comment.