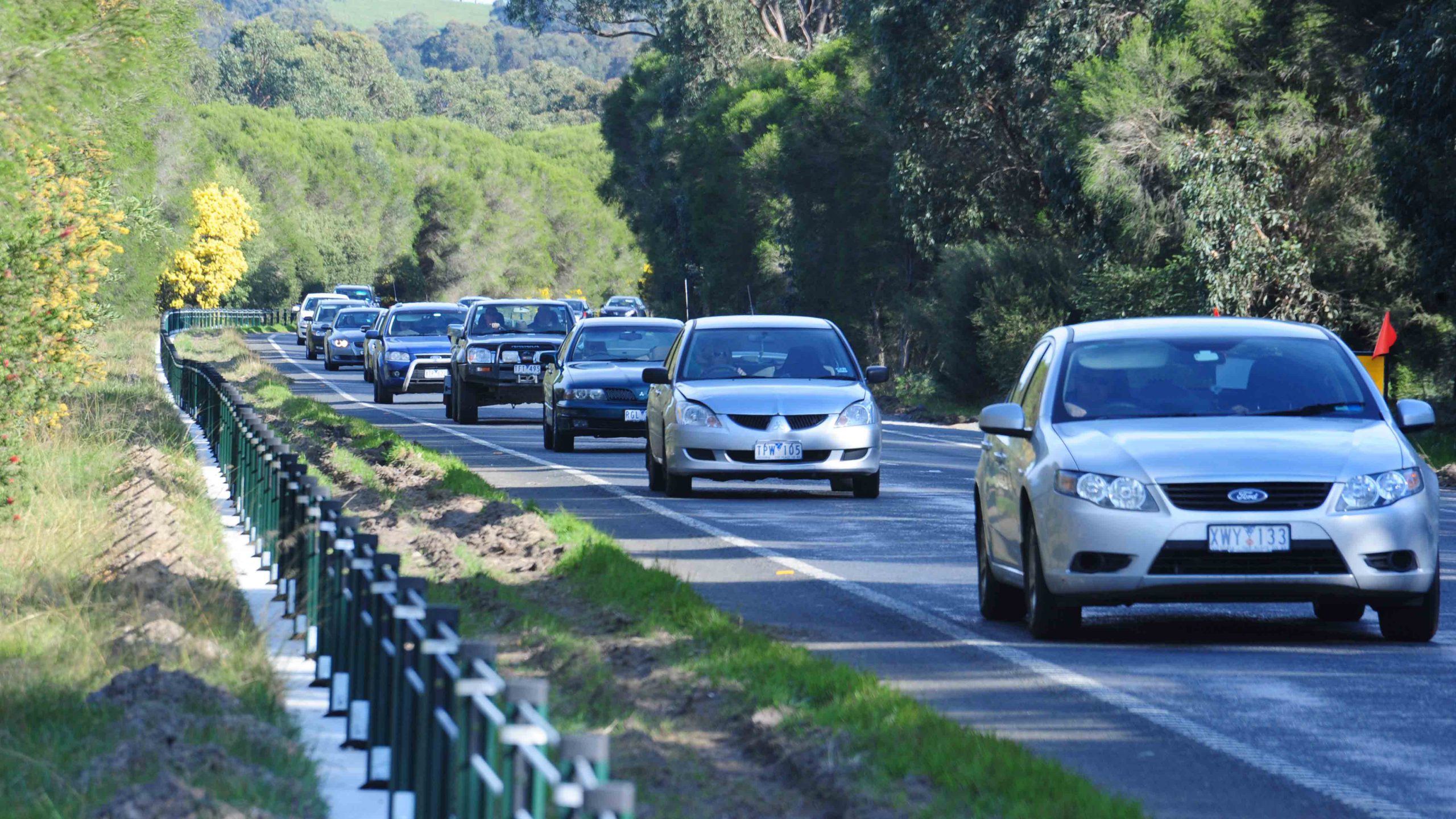 CARELESS and impatient drivers speeding through ongoing Princes Freeway road works have been lambasted by local police and road authorities, after a multiple-car collision last week.
VicRoads and Latrobe Highway Patrol have made fresh calls for drivers to adhere to reduced speed limits, after a pile up occurred in congested traffic among Freeway road works near Herne's Oakes west of Moe.
Latrobe Highway Patrol Sergeant Clint Wilson said while no serious injuries were recorded in the incident, it extended peak hour delays on the single lane stretch of road works, and "could have been much more serious".
Sgt Wilson said Tuesday's accident came after a "serious" collision last month involving a parked road works vehicle.
"Had that car not been there, it was quite likely workers could have been injured; this driver ran straight into the back of a parked vehicle," Sgt Wilson said.
"In this situation, workers are putting themselves at risk; drivers do not have a choice here, they have to obey the speed limits," he said.
The road works come as part of an ongoing $16.4 million VicRoads safety upgrade project, which is removing median strip trees and installing rope wire barriers along the Princes Freeway between Longwarry and Traralgon.
A VicRoads spokesperson said as the project was not due for completion until the end of the year, drivers needed to show long-term patience when on the stretch of road.
The spokesperson said as works were rolling out in a non-linear fashion along the stretch of freeway, work locations were changing on a daily basis.
"Our workers are literally working as close as a metre away from traffic; drivers need to take care and strictly obey any temporary conditions – they are for everyone's safety."