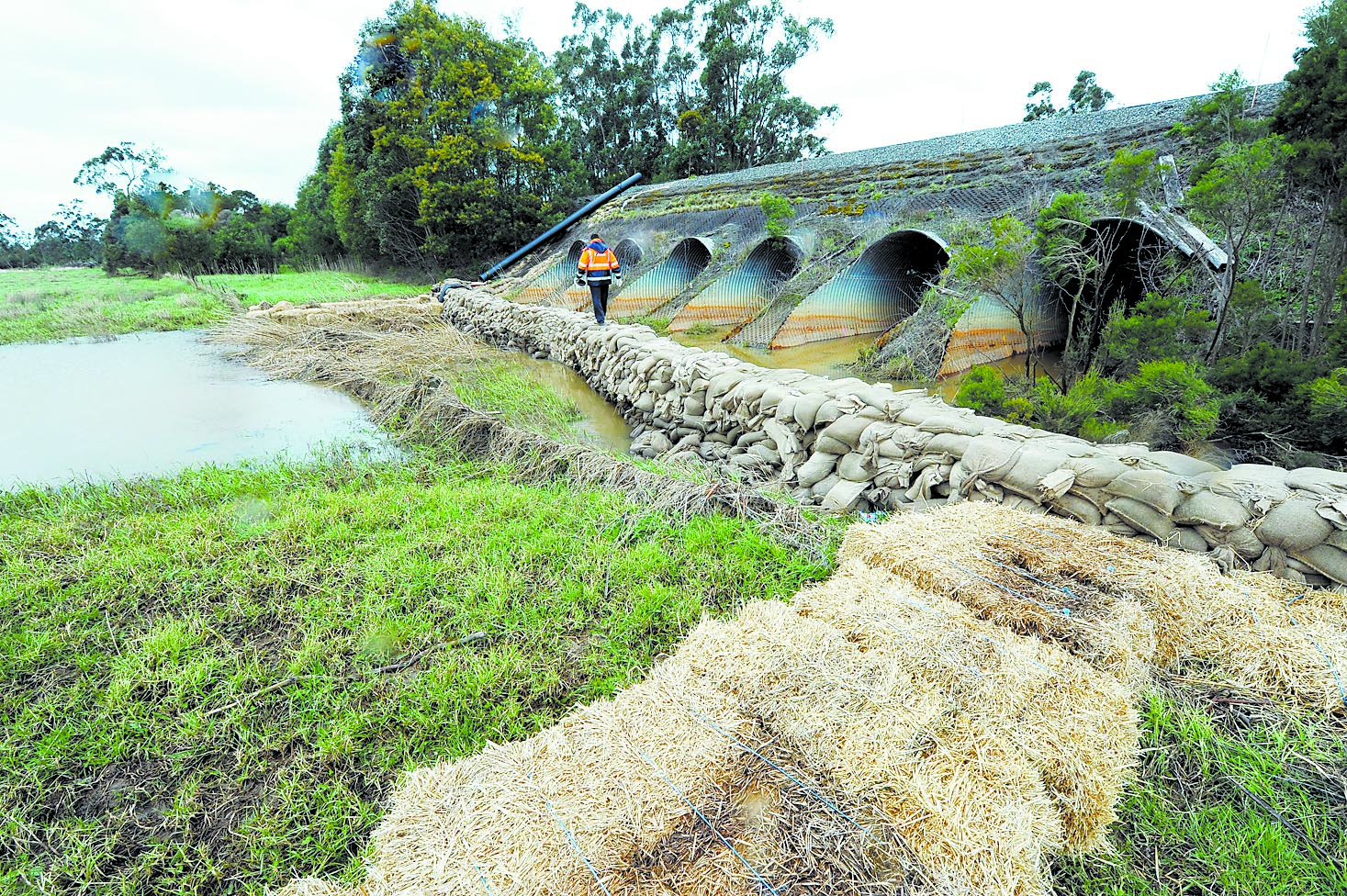 THE projected completion date for major repairs to a damaged V/Line track west of Morwell remains unchanged, despite the effort suffering minor setbacks due to wild weather last week.
V/Line spokesperson James Kelly said the project was still due for completion in "early October", after which time V/Line services will return to normal operations.
Parts of the Latrobe Valley were lashed with winds of up to 87 kilometres per hour last week, amid bursts of heavy rainfall, setting back efforts to create a dry and stable working space around the affected site in the Morwell Wetlands.
Mr Kelly said major reparation works, which included the spraying of concrete to reinforce drainage culverts underneath the track embankment, originally planned to begin last week, were still yet to occur.
"I wouldn't say it's delayed our project timeline, as it takes into account these things that can occur; we have contingencies in place for bad weather," Mr Kelly said on Friday.
"We are still saying early October; ideally we would want it back before then, but we need to take into account these things which can happen. What's occurring at the moment is a lot of sandbagging, and the temporary dam put in place with crushed rock and gravel has not breached, but we are still pumping water out of that area."
It has been three weeks since problems were discovered on the rail line embankment, leading to the indefinite closure of the rail track east of Moe on 22 August.
Latrobe Valley commuters have been transferring to road coaches for connections to and from Traralgon and Morwell.
Mr Kelly confirmed anecdotally patronage numbers were down on the service.
"Certainly numbers between Traralgon and Morwell have reduced, but we know when the trains resume again they will bounce back," he said.