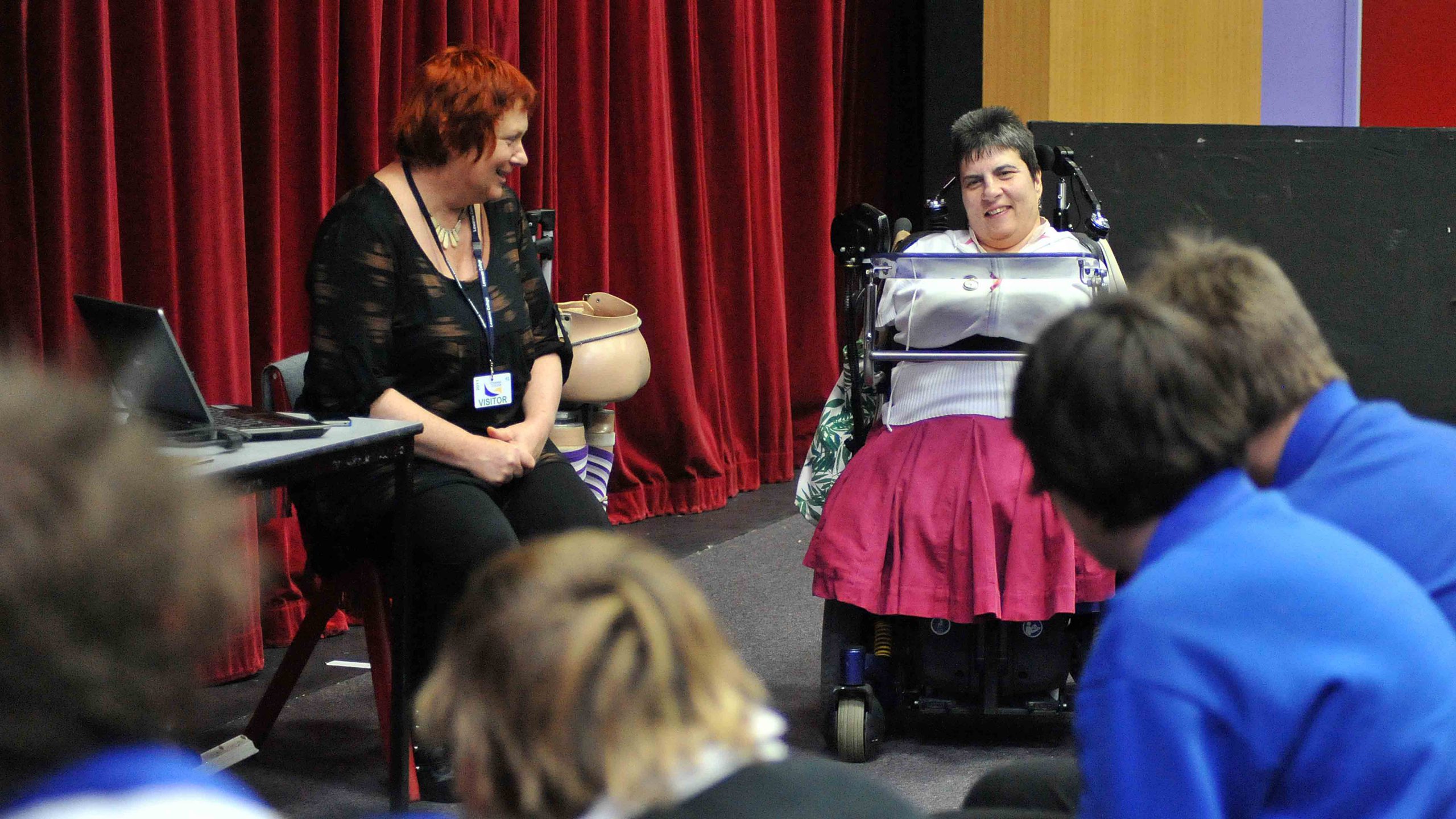 DESPITE being born without arms and legs as a result of her mother taking thalidomide during pregnancy, Lyn Rowe visited the region to encourage people to "see the person not the disability".
Scope See Me September travelled throughout the region, encouraging students and communities to look beyond the disability to see the real person.
Moe's Lowanna College received a visit from Ms Rowe and the Scope team, who were encouraging the school community to see what individuals living with a disability were capable of achieving when given "the scope to live the life they choose".
Ms Rowe said the aim of visits was to challenge perceptions of people living with a disability.
"My disability is totally different than having an accident, I was born like this and I don't know any difference," she said.
"I've had to teach myself how to use a computer, and I use a computer with an upside-down track ball, I do things differently." In her ninth year as part of the Scope team, Ms Rowe said she was motivated to inspire students to "never give up".
"I started because of my disability; I don't have arms and legs, and I was bored and wanting to inspire the younger students to teach them that it is okay to look different," she said.
"The purpose of this visit is about seeing the person not the disability."
Ms Rowe showed students insight into her world which has been filled with challenges from the beginning.
"I went to a special school and they were more occupied on my artificial arms and legs and making me independent, there was no way I could possibly do all that and focus on an education," she said.
"I had to teach myself things, like using a computer and reading.
"I want to show students a different outlook on life, the students today have to be able to turn their lives around so they don't get into hey-wire and I feel like I show them a different attitude to do that."